Avocados also called as butter fruit are called Vennai Pazham in Tamil, Venna Pandu in Telugu, Makhanphal in Hindi, Vennaphazam in Malayalam, Benne Hannu in Kannada, Alpukat in Marathi, Mager Nashpati in Urdu, Kulnyaspati in Bengali and Rujira in Gujarati. It's botanical name is Persea Americana. Avocados were first introduced to India in the early 19th century and now you can get avocados in all the vegetable shops in major cities in India. I love avocados and have fond memories of it, when I was around around 8 or 9 years old, our neighbor who was a doctor was posted in a hill station for his work. When he came back to the village during his holidays, he brought back avocados and gave each one of us children a fruit to taste. It seemed so exotic at that time and I remember all of us giggling and eating it messily. After I got married one of our family friends who have a huge avocado tree in their farm used to send avocados regularly. She also introduced me to eating avocado with kithul treacle, it is a sticky syrup got from palm tree that is very famous in Sri Lanka. Last time I visited Sri Lanka I bought kithul treacle without fail. After that I got addicted to eating avocados with kithul treacle, there in no better dessert for me than eating ripe avocados with kithul treacle drizzled on top :). Avocados Nutrition: 100 grams of ripe avocados contain 160 calories, 15 grams of fat, 9 grams of carbohydrates and 2 grams of protein. Avocados are rich in vitamin A, vitamin B6, Vitamin C, vitamin E, potassium, magnesium and calcium. Avocados are high in fat, 100 grams of avocados contain 15 grams of fat but it contains monounsaturated fats especially oleic acid which has been proven to reduce inflammation and the risk of cancer. Avocados are also rich in potassium (100 grams contain about 485 mg of potassium), intake of natural foods containing high amounts of potassium has been shown to lower the blood pressure levels. Avocados are also rich in fiber (28 % of the daily recommended dose) which helps stabilize blood sugar levels and also keeps us satiated for a long time. It is also soothing on the stomach and people suffering from IBS and ulcers can take avocado to soothe the burning sensation. Avocados are rich in antioxidants and helps improve immunity and fight of free radicals which are the main cause for premature ageing of the body. Avocados are very good for children as they are nutrient and calorie dense. Avocados are also good for pregnant women as it is believed to give good relief from nausea. I also love to to use avocados for my hair and skin treatments, avocados when applied on the skin are very moisturizing and always leave the skin smooth and glowing. Avocados are very hydrating and moisturizing when applied on the skin and it greatly prevents wrinkles and dry skin. Avocados are also very very soothing when applied on the skin and it can be used for psoriasis and acne prone skin too. It is also very very safe even when applied on sensitive skin. Avocados are rich in vitamins, antioxidants and nutrients and it will greatly benefit our skin both when consumed internally and applied externally. Since avocados are very conditioning, using avocados in the form of hair mask will do a lot of goodness to our hair. It will prevent split ends, dryness and when applied on the scalp it rejuvenates and strengthens the hair. If I get lots of avocados, I also try to make my own avocado oil at home (recipe below), though it is messy, the oil is very very good. When buying avocados make sure to buy according to when you are going to use it, if you are going to use it immediately, buy ripe ones that are softer to touch else buy the hard ones….
5 Top Hair & Skin Benefits of Avocados | Butter Fruit:
1. Avocado Mini Facial:
If you are pressed for time and want to do a quick facial, I would suggest doing this avocado mini facial at home. This facial has two steps, first is a scrub using avocado peel and ground almonds and second is a face mask with oatmeal and ground avocados. Try this facial at home and you will keep doing it again and again. You can find the recipe for it here.
2. Avocado Honey Face Mask: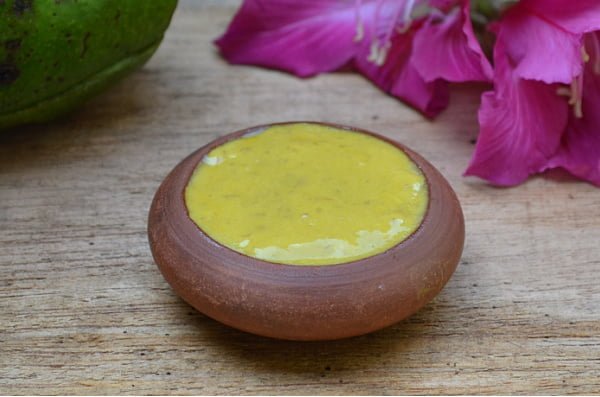 If you don't want to go to all the trouble of doing a facial with avocados, you can try avocado and besan face mask which has only 3 ingredients. For the face mask, mix avocado pulp, turmeric powder and besan in a mixer and apply on the face and neck. Wait for it to dry before washing it off. This mask is especially good for acne prone skin
3. Avocado Oil: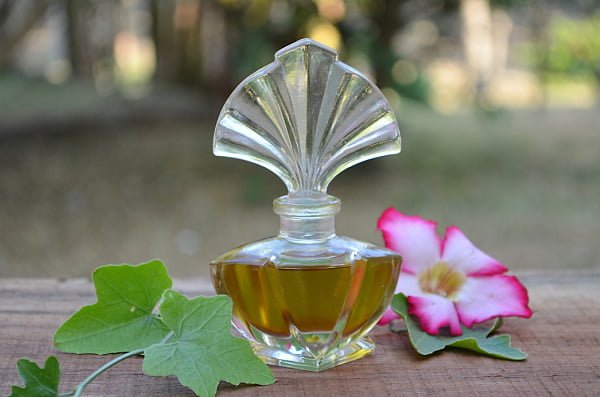 I tried this avocado oil when I had lot of avocados at home. It is time consuming and you also need bright sunlight if you want to make virgin avocado oil at home but I feel it is worth the effort. The oil has a beautiful light green color and can be used as a massage oil for skin and hair. You can find the recipe for it here.
4. Avocado Hair Mask:
If you have dry hair and also suffer from split ends, I would strongly suggest trying this avocado hair mask at home. It has only three ingredients: avocados, egg and coconut oil. An amazing hair pack to get rid of dry, damaged and listless hair. You can find the recipe for it here.
5. Avocado Hair Mask For Hair Growth: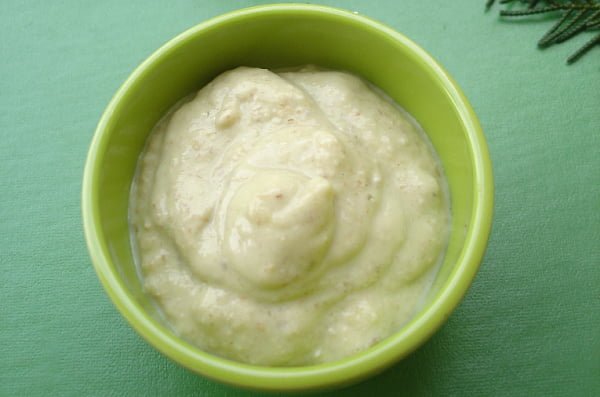 This is also an another hair mask using avocados that I tried and like very much. This 2 ingredient hair mask nourishes the scalp and strengthens the hair roots. For the hair mask, grate 1/2 a coconut and extract thick coconut milk. Mash 1 ripe avocado with coconut milk in a blender to get a smooth paste. Apply all over the scalp and hair. Wait for it to dry before washing it off..