Orithal thamarai is a well known herb in Tamil Nadu known for it's amazing ability to improve testosterone in men. All the parts of the plant is used as a medicine and though it is very famous mainly for it's ability to improve the testosterone levels in men, it has other wonderful medicinal uses like treating anemia and improving immunity.
Orithal Thamarai Plant:
Thamarai in Tamil means lotus and orithal in Tamil means single leaf, together it means single leafed lotus. Though it is called thamarai, this beautiful flower is opposite to our regular lotus in size, it is very tiny and fragile. You will find this plant growing all over Tamil Nadu. If you are looking out for this plant try searching for it in the mornings as the flowers fall off by afternoon as they are very delicate. We have a small river flowing in the back of our farm and since the rainy season has started, we can find plenty of herbs there now and especially orithal thamari is found plenty.
Orithal Thamarai Common Names:
The botanical name of orithal thamarai | orithazh thamarai is Ionidium Suffruticosum | Hybanthus Enneaspermus. Orithal thamarai is called Spade flower in English, Ratan Purush in Hindi, Nunbora in Bengali, Orilai Thamarai in Malayalam and Ratanpurusha in Telugu.
Orithal Thamarai Chemical Constituents:
Aurantiamide acetate, isoarborinol and triterpenes are the main active compounds found in orithal thamarai. It also contains flavonoids, triterpenes, phenols, flavones, catachins, tannins, amino acids, anthraquinones and alkaloids.
Orithal Thamarai Medicinal Uses:
1. Orithal Thamarai For Men:
2. Orithal Thamarai Hypolipidemic Activity:
3. Orithal Thamarai Antioxidant & Anti Diabetic activity:
4. Orithal Thamarai For Treating Anemia:
5. Orithal Thamarai For Reducing Body Heat:
The decoction of the plant is used for reducing body heat, this use is quite famous and is followed in village sides. The extract also has anti allergic and pain reducing properties.
Orithal Thamarai Dosage:
a. For improving the testosterone levels:
The suggested dosage is around 300 mg of the extract per kg for improving testosterone levels but it is always best to consume it after consulting an ayurvedic physician as the dosage will vary from person to person.
b. For Anemia:
400 mg of the extract showed the best results for treating anemia. But please remember this is the general suggested dosage, please consult a doctor for the correct dosage for your body type…
Orithal Thamarai Side Effects:
Diabetic patients should be careful while taking both orithal thamarai choornam and diabetic medications as it might lower the blood sugar levels too low. The plant showed toxicity on doses above 2000 mg per kg so please don't overdose on this plant. Pregnant women should definitely not consume this herb as it will lead to miscarriage……
Where To Get Orithal Thamarai Powder?
You can get orithal thamrai in all nattu marundhu kadai in Tamil Nadu. Some departmental stores also stock orithal thamrai powder in the health section. You can also easily order it online….
3 Top Ways To Use Orithal Thamarai:
1. The Plant Decoction: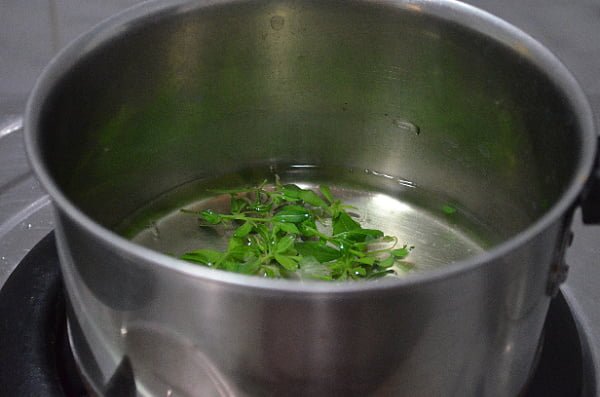 The whole plant extract got by boiling the flower, stem, leaves and the root in water can be taken for improving body strength and the testosterone levels in men and for treating anemia.
2. Orithal Thamarai Powder | Choornam: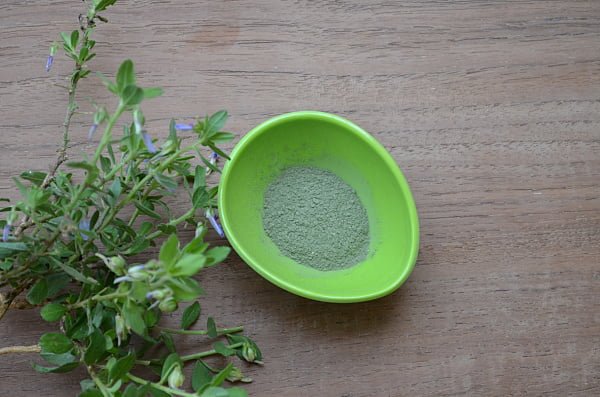 The powder is sold in herb shops, if you don't have access to fresh plant you can buy the whole plant powder and use. It is sold under the name of orithal thamari powder in Tamil Nadu and Ratan purush powder in North India.
3. Fresh Plant Paste: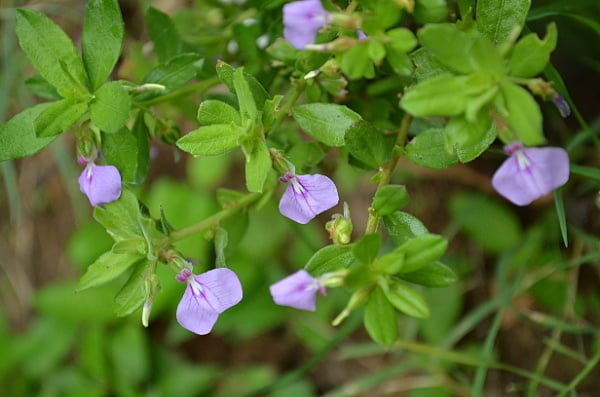 Since orithal thamrai has anti microbial properties, the fresh plant when ground and applied can be used for treating wounds and dermatitis.