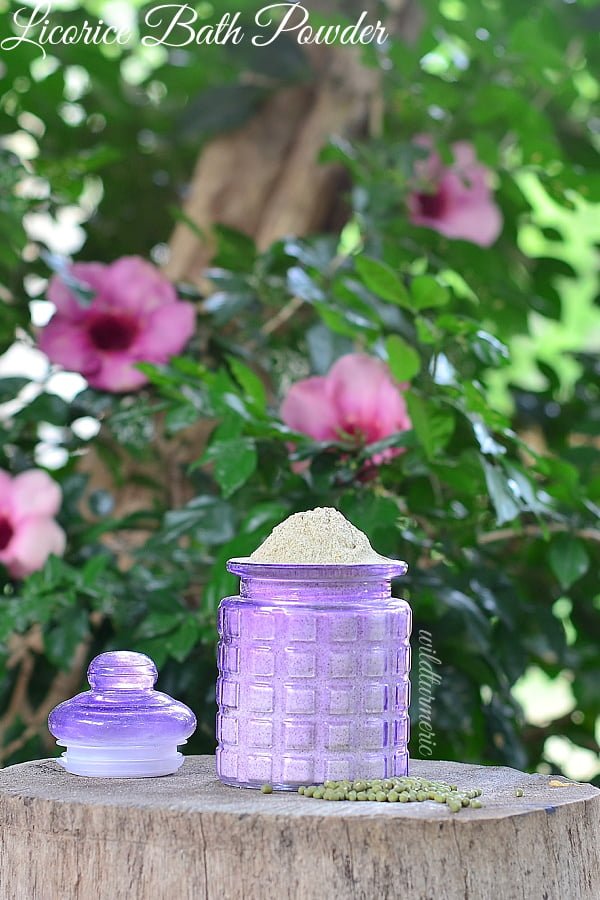 One of the most requested remedies in the wildturmeric blog is natural and permanent ways to remove facial hair at home. I wanted to share the different options available in the market along with the traditional Indian remedies that can be used for unwanted face and body hair removal. From ancient times, women have used different natural methods to remove unwanted hair naturally and the choice of ingredients may vary from place to place but all these ancient remedies work if done consistently.
Can We Remove Unwanted Hair Permanently At Home?
Electrolysis is the only method that gives permanent results with just one use as it burns the hair follicles completely and then there is laser hair removal which stops hair growth for a year or so but since at-home hair removal treatments do not burn off hair follicles like electrolysis and laser, you will not see results instantly. But with everyday use of home remedies like bath powders, the hair gets scanty and over time hair regrowth stops and the result is then permanent.
What Are The Methods Of Facial Hair Removal At Home?
2 natural methods are commonly used for hair removal at home, one is instant and the other takes months of regular use to see results.
First Facial Hair Removal Method:

The first method for body hair removal is waxing in which sugar is cooked to a thick syrup along with lemon juice and then it is applied to the skin. Then a thick cloth is applied on top and is pulled apart in the opposite direction.
Since the sugar syrup is very sticky, all the body hair sticks to it and when we pull it apart, it removes the hair along with the sugar syrup too. This process is very very messy and painful, especially if you have coarse hair. I would suggest trying it once in a parlor to get an idea and then trying it at home. I do sugar waxing regularly for my hands and legs and trust me, with regular use it gets easier and a lot less messy.
Also, one best benefits of waxing is it leaves the skin smooth and it also exfoliates the skin well and gives instant results. Since it removes the hair from the roots, we can be hair free for at least 2 to 3 weeks and with regular use, the hair also starts getting scantier and scantier. Some women prefer shaving but shaving has to be done alternate days and sometimes shaving also can result in cuts and bruises.
Second Facial Hair Removal Method:
The second natural method is using natural scrubs, when we use natural scrubs regularly it weakens the existing hair and over time it results in hair thinning. Here in India, we are encouraged to use bath powders from a young age, bath powder is a natural but very gentle exfoliant.
Bath powders do multiple things for our skin, it not only keeps the skin blemish free but also reduces body hair growth over time. The most popular ingredients used traditionally for hair removal are licorice powder (proven through research for hair removal), turmeric, besan, nagarmotha (called Korai Kizhangu in Tamil), alum, and rice flour.
Some people complain that scrubs don't work even after using them for months together regularly, scrubs work best for people with thin, scanty hair. When we use scrubs regularly, thin, feeble hairs fall off fast whereas coarse hair takes a very long time to fall off. This is the main reason that some people feel scrubs don't work for them.
For people with coarse hair, I would suggest using both waxing and body scrubs regularly to see results. Also, I get questions regularly from men asking whether ingredients like turmeric, alum, etc, will result in hair removal for them. Men have very thick and coarse hair compared to women and using natural scrubs will never result in hair removal.
5 Top Ways To Remove Facial & Body Hair
1. Homemade Sugar Wax Recipe: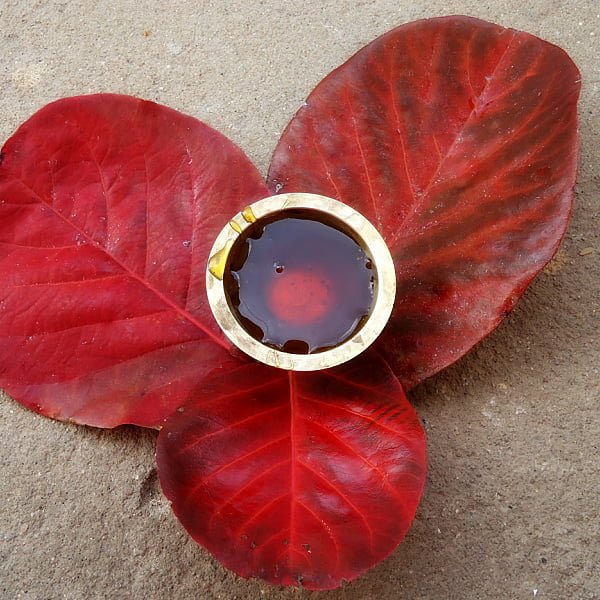 This tried and tested homemade sugar wax recipe for hair removal is easy. You can find the recipe for making sugar wax here. The ingredients are just lemon juice, water, and sugar, though you can buy ready-made sugar wax easily I prefer to make it on my own for the simple reason that it is even messier and hard to transfer the wax from the tin to the heater.
Always remember to pull the cloth quickly in the opposite direction and make sure to check the temperature of the heat each time before applying on the skin, I have burnt myself quite often in the beginning….:(
Ubtans (Bath Powders For Hair Removal)
Homemade bath powders are called ubtan in Hindi, Kuliyal Podi in Tamil, and in India, each home will have its unique bath powder recipe. The most common ingredients found in bath powders are licorice, rose petals, wild turmeric, regular turmeric, vetiver, avarampoo, gram dal, and green gram dal powder. Homemade ubtan not only keeps the skin blemish-free and fragrant, but regular use will also greatly reduce body hair growth. I have three recipes for making ubtan at home, all three recipes work if used regularly.
2. Rose Petal Bath Powder: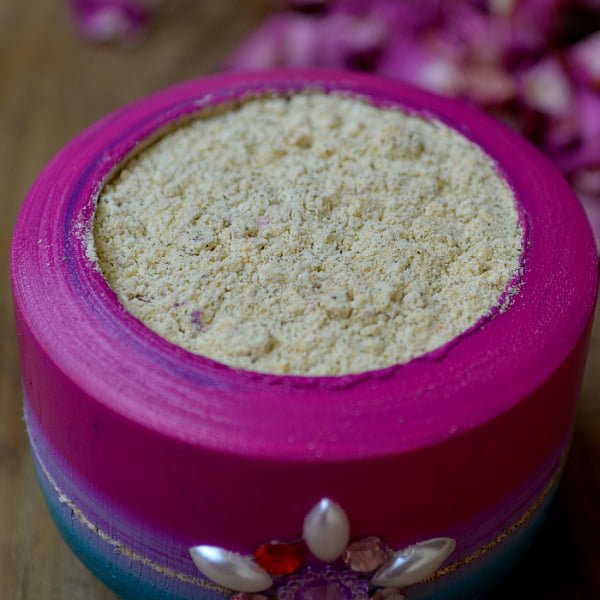 This bath powder has green gram dal, wild turmeric, white turmeric, poolan kilangu, and dried rose petals. Rose petals reduce wrinkles and body hair growth along with preventing the skin from sun damage. Wild turmeric is called "kasturi manjal" in Tamil and it is very fragrant than normal turmeric.
We use kasturi manjal for most of our skin preparations as it reduces blemishes and pimples. Green gram dal is a very good natural body cleaner and it keeps our body cool. White turmeric (Zedoary) is called "Poolan kilangu" in Tamil. It helps in healing any damage to the skin and prevents infections. You can find the recipe for it here.
3. Avarampoo Bath Powder:
This face wash powder has got 6 amazing ingredients – avarampoo, bengal gram dal, urad dal, kasthuri manjal, vetiver, and organic rose petals. Bengal gram dal and urad dal are amazing cleansers, vetiver is a natural coolant and prevents boils on the skin.
Avarampoo and kasthuri manjal prevents infections in the skin. This powder is also very very fragrant and is wonderful for all types of skin. This powder can be safely used on young kids too. You can find the recipe for it here.
4. Licorice Bath Powder: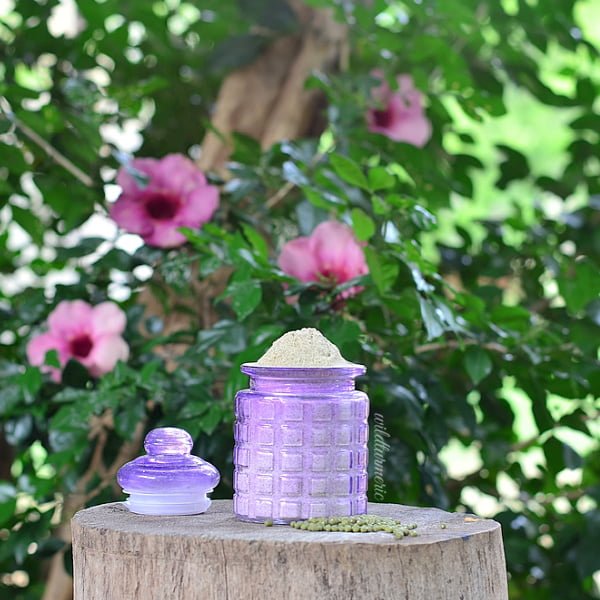 One of the key ingredients for face wash powders specifically made for unwanted hair removal is licorice powder. Licorice is a root with wonderful medicinal uses and it is extensively used for skin care as it helps lighten blemishes along with removing unwanted hair.
This hair removal face wash powder contains licorice as a base and this traditional practice has been backed by two clinical studies. In the first study, 90 women were divided into two groups. One group used laser plus 15 percent licorice gel and the second group used only laser, the group that used both licorice and laser saw better results.
In the second study, glycyrrhizic acid, the main compound of licorice was applied on rats daily. After 6-12 days of application, 90-95 of their hair was gone! If you're looking for a natural alternative to laser and waxing for unwanted hair removal then this is one of the best options.
Body Scrub For Hair Removal:
Like bath powders, body scrubs also work well for removing body hair. And some of the most commonly used ingredients for body hair removal are alum, baking soda, rice flour, gram flour, turmeric, etc. Though bath powders can be used for months together without any problems certain scrubs used for hair removal like baking soda scrub should not be used regularly by people with dry and sensitive skin as it can cause intense dryness and irritation.
5. Alum & Rose Water For Hair Removal: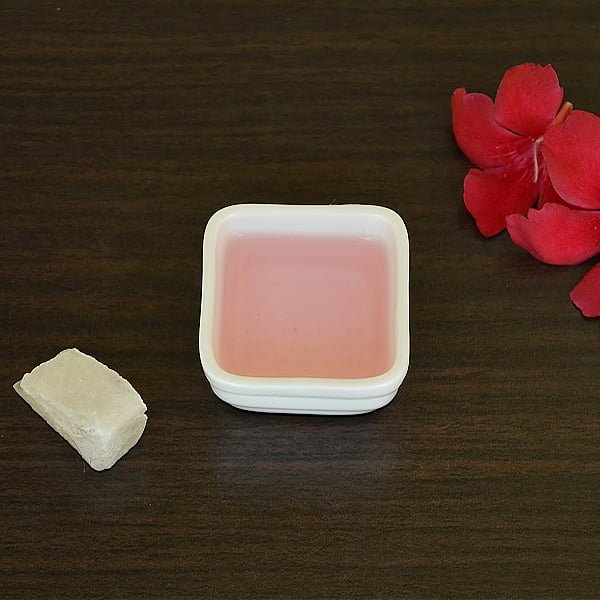 Alum and rose water is a very popular scrub used for hair removal by our ancestors. Alum refers to potash alum that is also very popularly called shaving alum. Barbers use alum stone to rub it on the cheeks of men after shaving.
Since it has antiseptic properties, it heals wounds and scars caused by shaving. Alum powder mixed with rose water and used as a scrub helps remove fine hair from the skin well.
But one big problem with this method is alum is quite drying so I would always suggest using a moisturizer after using the scrub. For the scrub take alum powder in a bowl, mix in pure homemade rose water and use it as a scrub.