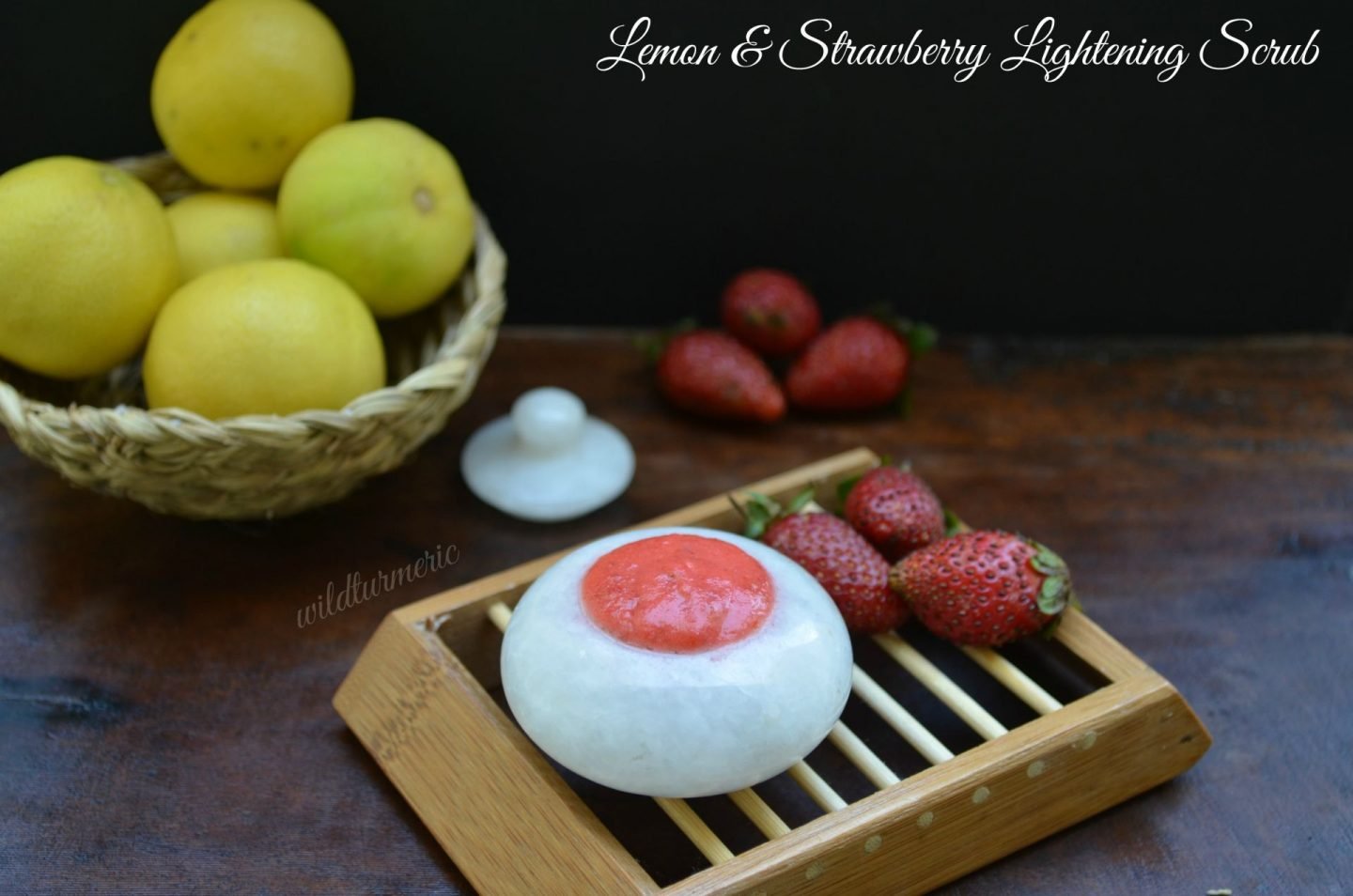 Lemon has amazing skin lightening properties. If you want to lighten acne scars, dark spots and pigmentation, I would highly recommend using lemon juice. Lemon has been used extensively in both traditional medicine and home remedies from ancient times. Along with health benefits, it has amazing skin care benefits too.
How Does Lemon Lighten Skin Tone?
Our skin color is determined by the amount of melanin present and dark skinned people have more melanin when compared to light skinned people to protect the skin against ultra violet radiation.
The process of producing melanin by melanocyte cells is called melanogenesis and an enzyme called tyrosinase plays a huge role in it. Natural skin lightening ingredients like lemon inhibits tyrosinase thus preventing the production of melanin.
Lemon has wonderful skin lightening properties and you will find lemon extract in most of the skin lightening creams. Ascorbic acid found in lemon inhibits tyrosine thus greatly preventing melanogeneisis. You can read the study that supports this claim here.
When I mention skin whitening, what I really mean is lighten scars, dark spots and pigmentation. Every skin color is beautiful but it will be more beautiful if it is even toned and lemon helps achieve it easily by lightening all skin blemishes.
Lemon Juice Skin Lightening Tips:
I have given three skin lightening remedies using lemon that I have tried over the years. All these remedies works really well in lightening scars, pigmentation and dark spots.
Lemon juice is highly acidic and can cause intense irritation if used alone so I would suggest always mixing it with other skin lightening ingredients and then using it on the skin.
Also another common advise is to apply undiluted lemon juice overnight on face to lighten skin. I would suggest not to do it especially if you have sensitive or dry skin.
I have used other skin lightening ingredients like strawberries, rice flour, rose water and besan in these three recipes and all these ingredients have skin lightening properties as well. Choose the recipe that you like and use regularly at least weekly twice to see results.
How To Use Lemon Juice To Lighten Your Skin | 3 Top Ways !
1. Lemon & Strawberry Scrub For Dark Spots: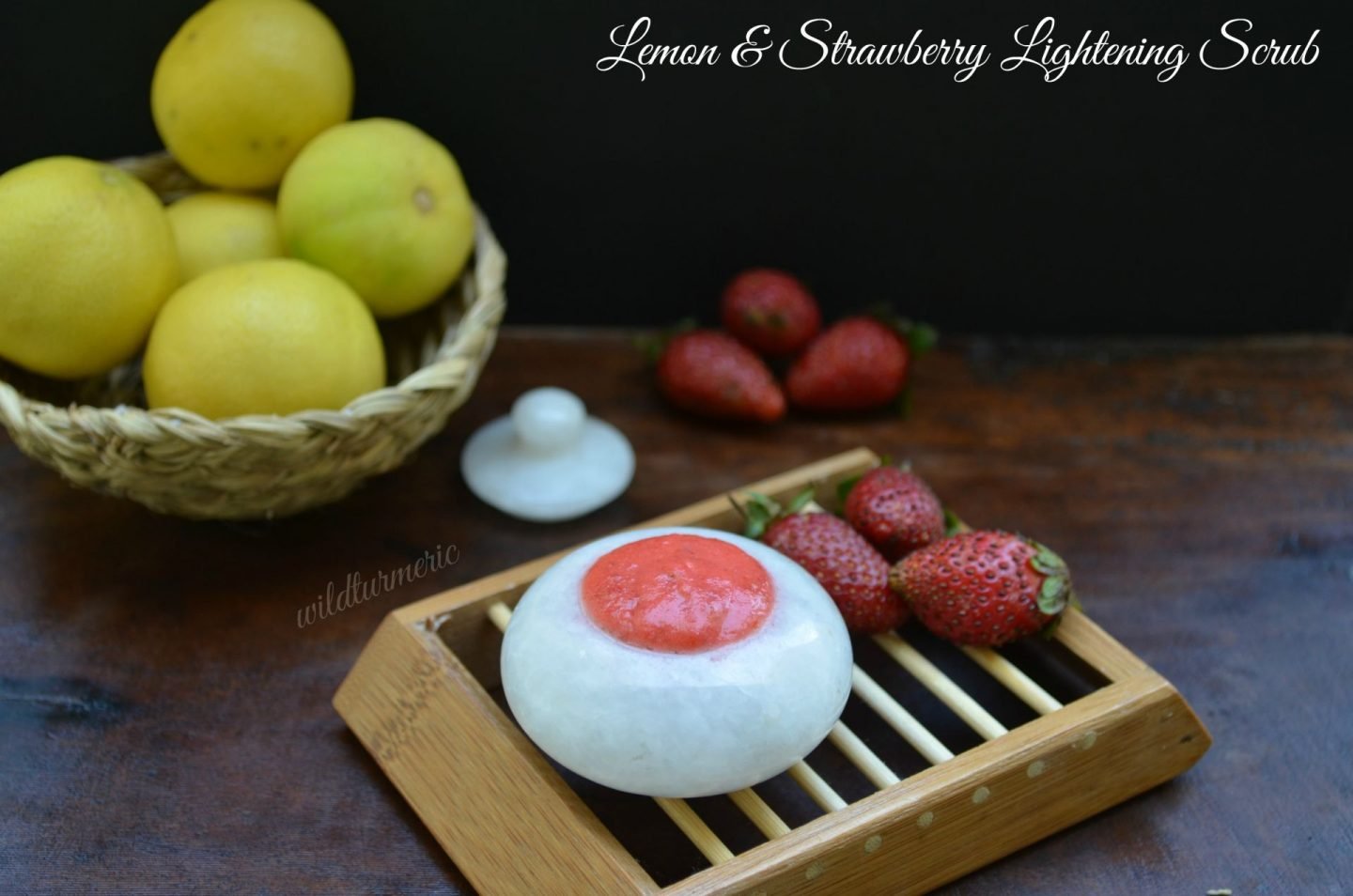 Take 4 strawberries, wash and remove the stalk. Now grind the strawberries to a smooth paste along with 1 tbsp rice flour and 1 tsp of lemon juice. To use, massage gently for few seconds and then wash it off. This face scrub will help lighten dark spots well.
2. Lemon & Besan Face Mask For Pigmentation:
Take a tsp of besan or gram flour in a bowl. Add 1/2 tsp of turmeric powder and a tsp of lemon juice to it. Add enough whole milk to form a spreadable paste and use it as a face mask. Wait for it to dry completely before washing it off. This mask will treat pigmentation and even out the skin tone.

3. Lemon & Rose Water Lotion For Scars: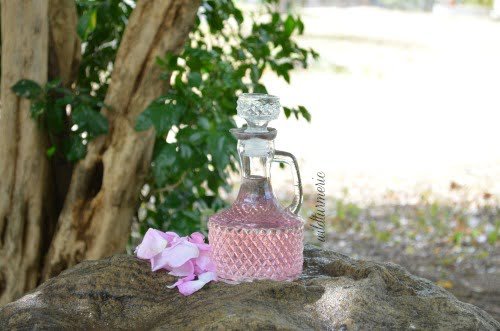 To make the lotion, take 1/4 cup of rose water in a cup. Add in 1 tsp of lemon juice and 1/4 tsp of glycerin, mix well and store in a glass bottle. Use it as a lotion all over the body. This lotion will make your skin satiny smooth along with lightening all scars and blemishes.