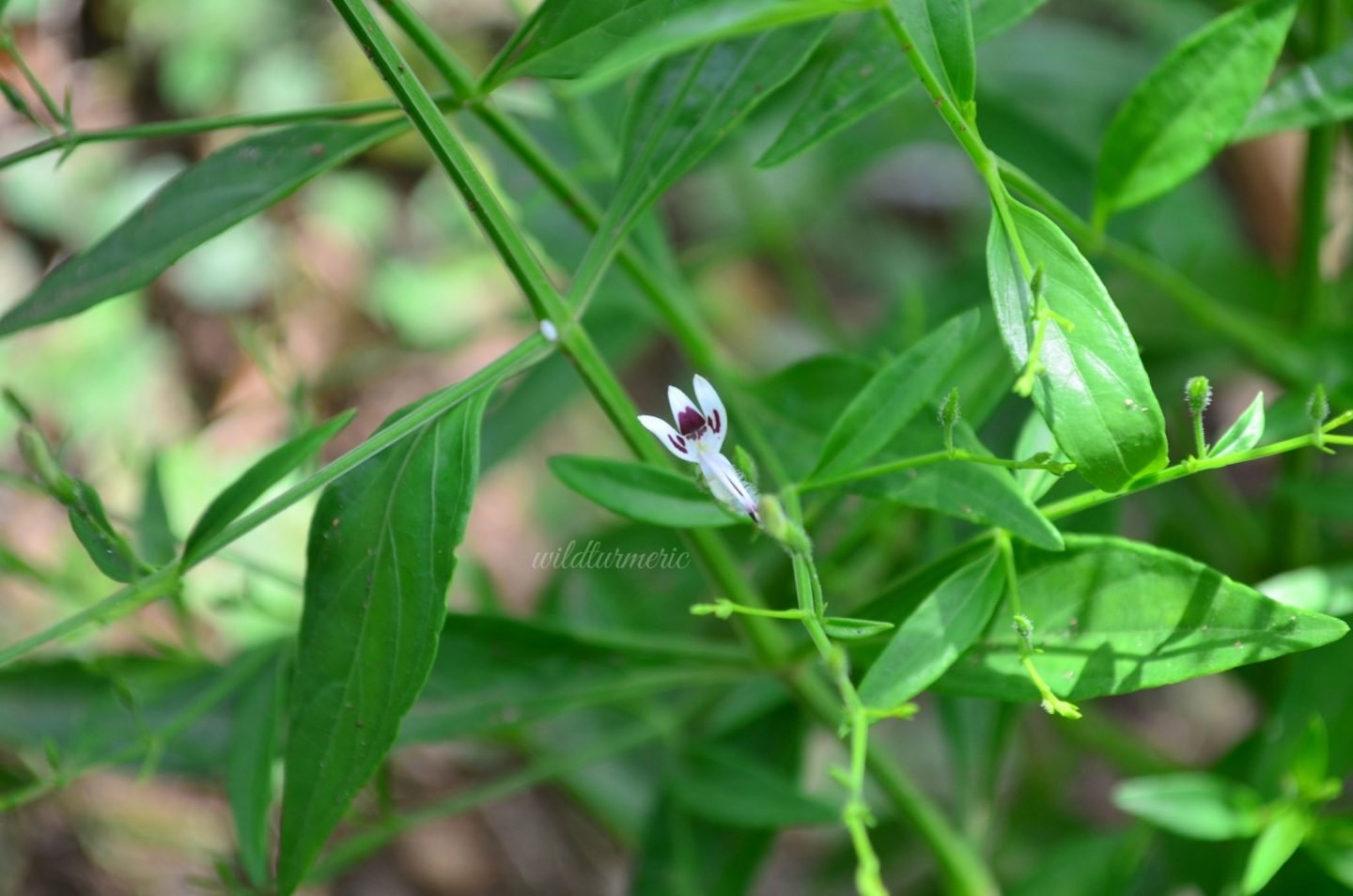 Kalmegh | Nilavembu | நிலவேம்பு is a small plant that has got wonderful medicinal uses and is especially used for treating diabetes and dengue fever. Here in Tamil Nadu, nilavembu kashayam | nilavembu kudineer is very very famous as it widely used for treating dengue and chikungunya fever.
Nilavembu has been used in home remedies and ayurvedic medicine for a really long time. It is commonly called King Of Bitters all over the world, Kalmegh in most parts of India and Nilavembu in Tamil. Nila means soil and vembu means neem, the name literally means a herb that grows close to the soil and is as bitter as neem, nilavembu is very very bitter just like neem!
The first thing that will come to anyone's mind after hearing the word nilavembu is dengue fever, nilavembu is best known for it's use in treating and preventing dengue. Here in Tamil Nadu I am sure many will be aware of nilavembu as even doctors advise us to use nilavembu for dengue treatment. The word nilavembu has become synonymous with dengue treatment that we forget it's other wonderful uses.
Nilavembu Plant Description:
The botanical name of kalmegh is Andrographis Paniculata and it belongs to the family Acanthaceae and genus Andrographis. Kalmegh is an annual, branched herb that grows up to half to a meter high.
The best way to identify this amazing herb is by it's unique flowers and fruit capsules. The plant produces plenty of small flowers that are white in color with specks of purple.
The plant is native to India and Srilanka and it is also found in Southeast Asia, China, America and West Indies. The aerial parts of the plant and the root are used for medicinal purposes.
Nilavembu Common Names:
It is called king of bitters in English, Nilavembu or Siriyanangai in Tamil, Kariyatu in Gujarati, Kirayat in Hindi and Kalmegh in Bengali, Chooraita in Punjabi, Kadu Kirayata in Marathi, Kariyatu in Gujarati, Kalamegha in Sanskrit, Nelabevu in Kannada, Nilavepp in Malayalam, Nela Vemu | Nelavepu in Telugu, Bhuinimba in Oriya, Kiratin in Konkani and Chirota in Assamese.
Nilavembu Traditional Uses:
It has been traditionally used for cancer, stomach ache, diabetes, high blood pressure, allergy, bronchitis, fever, flatulence, colic, dengue fever, intestinal worms, wounds, skin diseases, malaria and cancer. It is also used as an antidote for snake bites and insect bites traditionally.
Nilavembu Chemical Constituents:
Many bio active compounds have been isolated from kalmegh plant. The most notable among them is terpenoids followed by flavonoids, noriridoides, polyphenols, xanthones and trace elements. Of the terpenoids isolated from kalmegh plant, andrographolide is the most prominent compound that exist in large quantities.
Other than andrographolide, neoandrographolide, andrograhoside, 14-deoxyandrographolide are other prominent terpenoids and they are mostly found in aerial parts. Other than these compounds certain miscellaneous compounds also have been isolated from the roots.
Nilavembu Kashayam | Nilavembu Kudineer:
Nilavembu kudineer is very famous in Tamil Nadu for its use in treating dengue fever but nilavembu can be used to treat all kinds of fever, for blood purification, for treating diabetes, skin diseases and allergies. Nilavembu plant is also used to ward off snakes and mosquitoes. Any preparation with nilavembu is very very bitter but it really does wonders.
The fresh herb grows in all types of soil easily and here in Tamil Nadu it is not very commonly found everywhere, but of late many have started growing this plant after the dengue campaign. If you don't get fresh nilavembu leaves, you can also use pure nilavembu powder. But please remember that nilavembu kudineer is not made with plain nilavembu herb, it is a siddha formulation in which nilavembu is just one ingredient.
Nilavembu Medicinal Uses:
1. Anti Microbial Properties:
Nilavembu has powerful anti bacterial and anti viral properties making it a wonderful home remedy for treating many skin diseases. Here in our place, we grind the whole plant into a fine paste and apply as a poultice on skin rashes. The decoction of the plant can also used to wash the wounds, it will help heal the wounds faster.
2. For Respiratory Tract Diseases:
Nilavembu has been traditionally used for treating cough, cold and sore throat and this use has been proven through research, you can read the research that supports this claim
here.
In the study, consuming nilavembu shortened the duration of sickness greatly. Here in Tamil Nadu, we consume nilavembu kashayam (a blend of nilavembu and other herbs) for improving immunity.
3. Anti Inflammatory Properties:
Nilavembu has anti inflammatory properties and treats all the inflammations really well both when consumed internally and applied externally. You can consume the water decoction of the whole plant for treating any kind of inflammation. Since it has analgesic properties, it relieves both pain and inflammation.
4. Antioxidant Properties:
Our antioxidant defence system can only prevent oxidative damage to a certain extent that is why we are always advised to consume antioxidant rich foods on a regular basis. Consuming synthetic antioxidants has worse side effects instead it is best to consume natural antioxidants like nilavembu to prevent oxidative damage. Consuming nilavembu also improves our immunity and prevents common diseases like cold, cough and flu effectively.
5. Anti Diabetic Properties:
Nilavembu has anti diabetic properties and greatly helps reduce blood sugar levels. Here in our place, nilavembu is traditionally used for reducing blood sugar levels. Andrographolide and 14-deoxy- 11,12-didehydroandrographolide are the two main compounds responsible for the reducing blood sugar levels. Both water extract and freeze dried material of kalmegh showed significant anti diabetic properties. You can read the study that supports this claim
here.
6. Insecticidal & Anthelmintic Properties:
Nilavembu has wonderful insecticidal properties, it has both larvicidal (ability to destroy the larvae) and ovicidal (ability to destroy the eggs) properties. Nilavembu is not only used to treat dengue fever, it also kills the mosquitoes that causes dengue fever. When we consume nilavembu internally, it kills and helps dispel intestinal worms.
7. Anti Cancer Properties:
Andrographolide has been clinically proven to have potent cytotoxic properties against various cancer cells. Andrographolide has been proven to be arrest the proliferation of cancer cells and is proven to be effective against breast cancer, lung cancer, leukemia and melanoma cells. It also effectively arrests tumor growth.
8. Hepato & Reno Protective Effect:
Nilavembu has a protective effect on our liver and kidney. Nilavembu has been used in Ayruveda both as a hepato protective and hepato stimulant. It is used in many formulations that has a protective effect on the liver including ones that are effective in preventing hepatitis B. It also has a protective effect on our kidneys and will greatly prevent renal failure if consumed in the proper dosage.
9. Anti Pyretic Properties:
Nilavembu is a very popular traditional remedy for various fevers as it has wonderful anti pyretic properties. It has been used as a remedy for malaria, dengue and chikungunya from ancient times and here in Tamil Nadu, if you ask anyone a remedy for dengue and chikugunya fever, the first thing they will mention is nilavembu. You will find nilavembu kudineer (which is a Siddha formulation and is a blend of nilavembu with other herbs) sold in almost all the departmental stores for treating fever.
10. Anti Diarrhoeal Properties:
Nilavembu also is very effective for treating diarrhoea. Andrographolide present in nilavembu is very effective against treating all infections that cause diarrhoea. Nilavembu extract has been proven to be 88 % effective in all bacillary diarrhea and more than 91 % effective in treating diarrhea caused due to gastroenteritis.
11. Anti HIV Properties:
Nilavembu surprisingly is wonderful for HIV patients too. One of the big problems HIV patients face is the increasing number of drug resistant HIV strains. So research is going on to find new herbs and drugs that are effective in treating HIV. Andrographolide present in nilavembu has been proven to be very effective in preventing infections in HIV patients and it also improved the lymphocyte count.
12. Anti Malarial Properties:
Since nilavembu has anti pyretic properties it is very effective in treating many kinds of fever including malaria fever. Both the whole plant extract and isolated compounds from nilavembu are effective in treating malaria fever. Just a simple decoction of nilavembu kashayam I have mentioned below will greatly help treat malaria fever.
13. Anti Viral Properties:
Nilavembu has wonderful anti viral properties and is very effective against so many virus infections including HIV. It is so effective against viral infections that in a study done on 6 medicinal herbs for treating dengue fever, nilavembu proved to be the most effective. You can read the study
here.
14. Heart Protective Properties:
Consuming nilavembu also has an other amazing benefit, it reduces triglycerides and LDL cholesterol. Arterial constriction caused by eating highly processed, high fat diet diminished when nilavembu was consumed thus proving it's heart protective and fatty liver preventing properties.
15. Anti Allergy Properties:
Nilavembu has amazing anti allergy properties and I have personally witnessed the amazing ability of nilavembu to cure acute allergy. Two days back my mother had a sudden allergic attack. She has never got any allergic attacks before and I was very surprised when she called me about her allergic attack.
Her whole body had started itching and she didn't know the cause for it and the itching was getting unbearable. There is an old person in our village who is an expert in herbs and treats everyone in the village. What moves me the most is that although she is not well off, she will not accept money from anyone and does it for the good of others.
She gave a pea sized herbal paste and asked my mom to swallow it, immediately the itching started to diminish. When I asked her what herb she used, she said a name I didn't recognize and when I asked her to show the herb, it was nilavembu | kalmegh. The main problem with herb identification is the multiple names for one herb even in the same locality.
But I am looking forward to learning a lot from her and hopefully with god's grace I will be able to record all of those treasures in the blog for everyone to benefit. After seeing first hand the effect of kalmegh in treating allergies, I think it will be the first herb that I will pick for allergies from now on.
Where To Buy Nilavembu Powder?
We can easily get nilavembu powder in most herb shops or you can order it through online shops. You can also make your own nilavembu powder by sun drying fresh nilavemu leaves till crisp and then powdering it in a dry mixer. Fresh nilavembu plant can be got from nurseries, most nurseries stock nilavembu plant as it is very famous.
In Tamil Nadu, if you ask for nilavembu powder, we are usually given a blend of ingredients called nilavembu kudineer choornam used for making nilavembu kudineer. It is not pure nilavembu powder so if you want only nilavembu powder, make sure to ask specifically for it. We also get nilavembu tablets, they are usually sold as kalmegh tablets. We get kalmegh syrup or kalmegh drops too, nilavembu is made into a syrup and sold.
But kalmegh syrup is not usually just made with kalmegh alone, it contains other ingredients like papaya, milk thistle, etc and is generally recommended for gastric and liver problems. Finally we get kalmegh juice, it is usually made with only kalmegh leaves. You can take nilavembu in any one of these forms but make sure to follow the dosage.
Nilavembu Dosage:
The general dosage suggested is 1 to 2 teaspoons of fresh nilavembu leaf juice, 1/2 tsp of nilavembu powder and 1 to 2 tbsp of the water decoction. These are general recommendations, if you are on any medication and would like to consume nilavembu for long duration's of time, I would suggest consulting a physician first.
Nilavembu Side Effects:
Nilavembu has low toxicity and in one study done on HIV patients, 5 mg per kg was given for 3 weeks followed by 10 mg per kg for 3 more weeks and only one patient experienced some adverse effects which was also solved by the end of the trial.
a. Nilavembu Side Effects For Men:
Nilavembu has anti fertility properties (only for men) which is reversible once you stop taking it. The anti fertility effect also depends on the dosage.
b. Nilavembu Side Effects For Pregnant Women:
Nilavembu is best avoided by pregnant women. If at all you want to consume nilavembu during pregnancy do so only under expert guidance. It is also best to avoid it while breast feeding too.
c. Nilavembu Drug Interactions:
Nilavembu might interact with pressure, immunosuppressant and anticoagulant medications so if you are any of these medications please practice caution.
d. Nilavembu Side Effects For Children:
For children, it is best to give nilavembu under medical supervision. Since nilavembu is very bitter it might cause minor gastro intestinal problems if the correct dosage is not given.
5 Top Medicinal Uses & Health Benefits Of Nilavembu | Kalmegh
1.Kalmegh | Nilavembu for Diabetes, Arthritis, Liver & Cancer: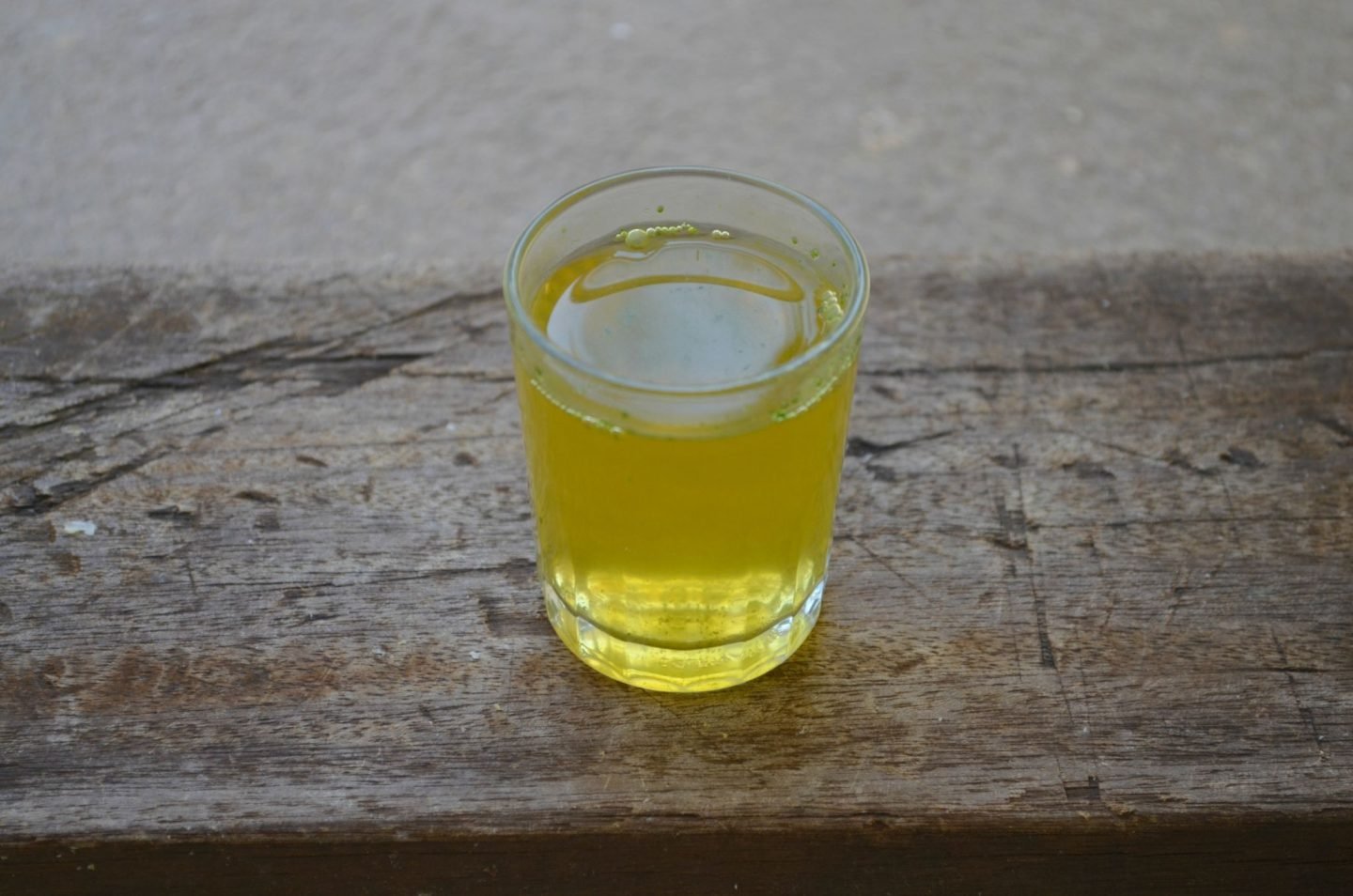 Nilavembu is one of the most important herbs that is rightly called a sarva roga nivarani, meaning cure for all diseases. It lowers the blood sugar levels and is excellent for treating diabetic patients. But it is best done under medical supervision as diabetic patients have to lower the diabetic medicines that they are already taking.
Kalmegh prevents cancer cells from forming and it is a powerful cancer preventive medicine. Kalmegh decoctions is a liver tonic. Many things affect the liver like too much alcohol consumption, powerful medications, eating foods sprayed with pesticide and consuming kalmegh is one of the best ways to keep the liver functioning properly.
Kalmegh has got anti inflammatory properties making it ideal for treating arthritis and gout. A simple decoction made by boiling 15 to 20 leaves of fresh or dried kalmegh leaves in a cup of water till it is reduced in half can be used for treating all the above said diseases. The decoction is very very bitter and can be consumed along with palm candy or with honey.
2.Kalmegh | Nilavembu for Allergies:
This was the paste that was given to my mother for her allergies. Fresh kalmegh leaves are ground in a mortar and pestle along with very little water to get a smooth, thick paste. Take a pea sized amount of paste, make a ball and swallow it along with water. The bitterness might linger in the tongue for sometime.
If you find it very uncomfortable, just take a tiny amount of honey. This has to be taken in an empty stomach for 3 days continuously. This remedy is a very good remedy for allergies that gives very good results immediately. You can also try it with good quality kalmegh powder that is sold in the shops…

3.Kalmegh | Nilavembu Kashayam For Treating All Kinds of Fever:
Kalmegh is a natural antibiotic that can be used to treat all kinds of fever, though it is best known for it's use in treating dengue fever. For treating fever, we make a decoction by pounding a tiny bit of turmeric, 4 to 5 peppercorns and 10 kalmegh leaves coarsely in a mortar and pestle and then boiling it in a cup of water till it is reduced in half. This decoction can be given to children and adults. For children around 2 tbsp of this decoction can be given, for adults around 3 to 4 tbsp will work well.

4. Kalmegh | Nilavembu Kudineer for Dengue Treatment:
Here in Tamil Nadu we get a herbal powder made out of 9 herbs in which nilavembu is the main ingredient for treating dengue. After the dengue outbreak this drink is getting very popular as it is considered the most effective remedy for dengue. This powder is sold under the name of nilavembu kudineer chooranam and you can easily order it online.
If you don't want to eat the chooranam, there is an other effective preparation that is very effective and that can be easily made at home. My uncle taught me this remedy: Take 1 part of a single papaya leaf, 10 kalmegh leaves, 5 peppercorns and 1 tbsp of palm candy powder, pound it once in a mortar and pestle and boil till it is reduced to half a cup. Drink it for 3 days in an empty stomach, for children reduce it by half.
Both kalmegh and papaya leaves are very effective in treating dengue fever and this decoction works very well. An article written about this treatment in a journal made me smile, it was written that finally a grandmas remedy has been proven to be the most effective for treating dengue and has been approved even by medical community. If only we listen to our grandmas, I think we will lead a much healthier life…:)

5. Kalmegh | Nilavembu for Cold & Cough: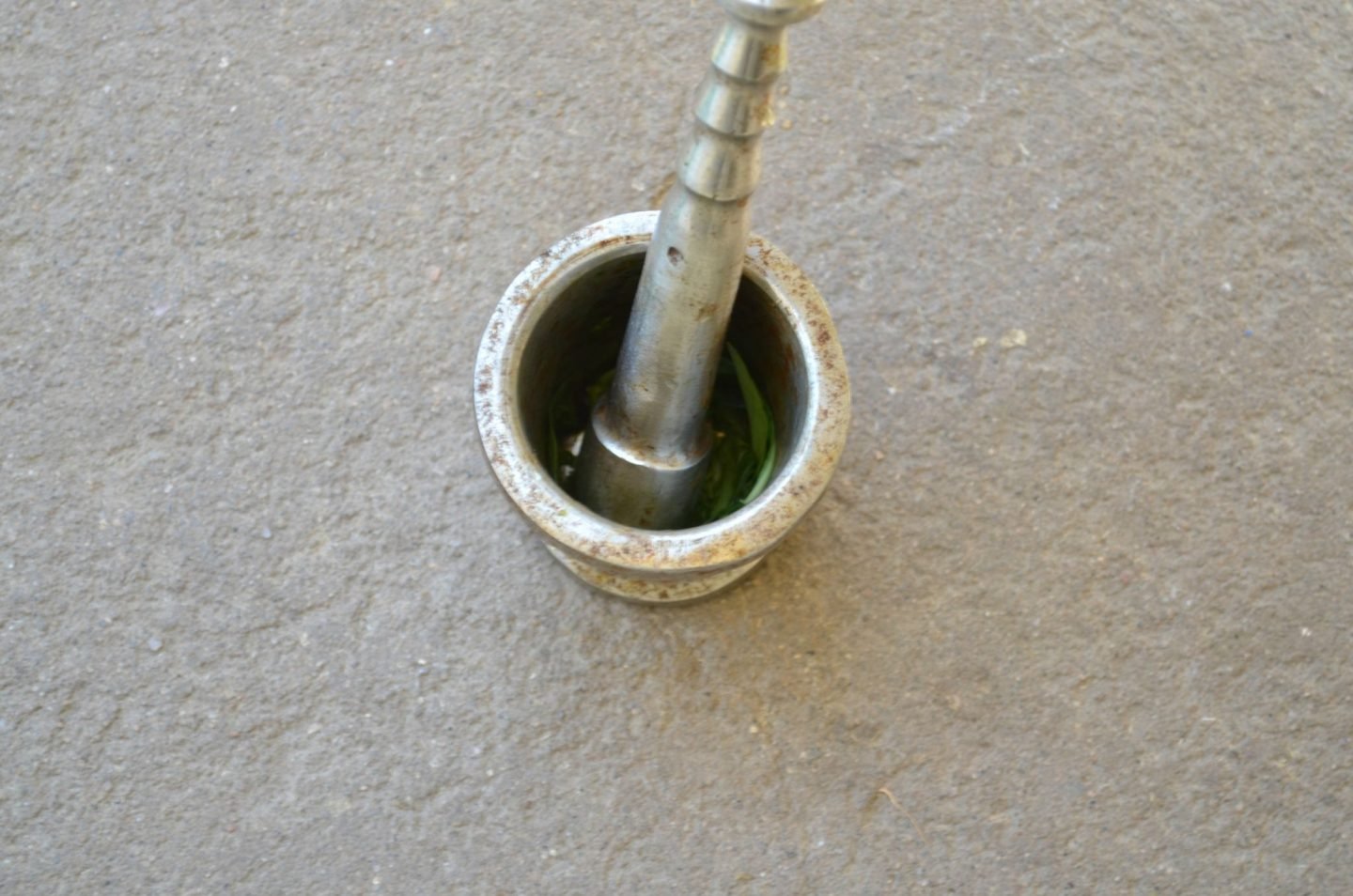 Nilavembu can be used for treating all cold related problems.The fresh juice when taken internally is the best remedy for treating cold related problems. The only problem with nilavembu concoctions is the bitterness. There are a few things that we can follow while drinking bitter kashayam.
Drink it at a go without even tasting it and drink little bit of water immediately. You can also immediately take a spoon of honey after drinking the decoction. With the nilavembu paste the bitterness lingers longer, so tilt your head up, pop in the paste and immediately swallow it with water.
For treating cold, collect fresh leaves, wash them well and take them in a blender along with little boiled water, grind well and strain. You can also pound it in a mortar and pestle to get the syrup. For adults 1 tbsp can be taken and for children 1 to 2 tsp will work well. Remember to always drink the juice immediately after making it.