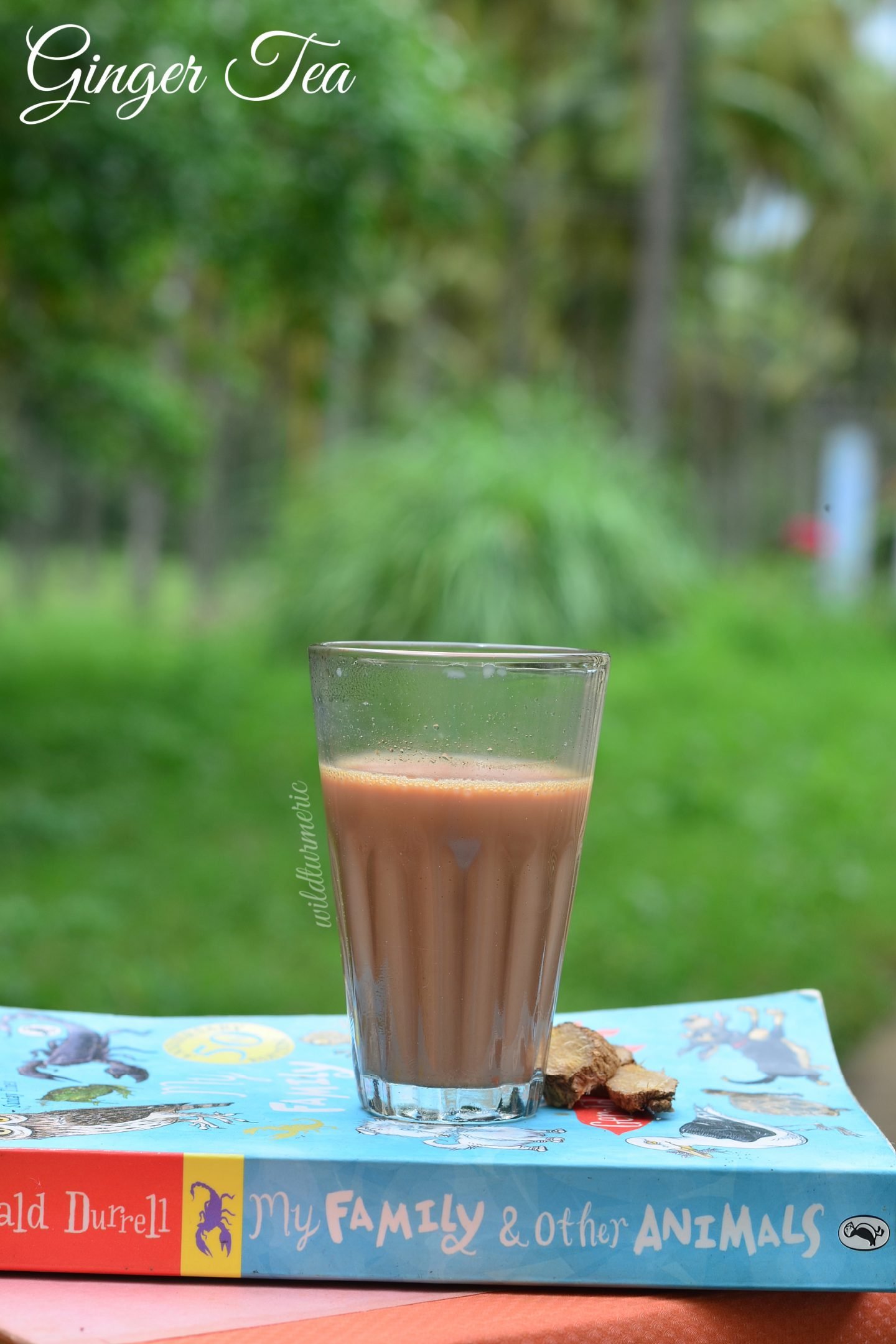 I am sure almost everyone would have consumed ginger tea at least once in their life time for it's amazing health benefits and comforting taste. Whenever we visit hill stations, drinking hot ginger tea is one of the first things we do. Drinking the hot cardamom infused ginger tea in the cold misty mornings is priceless. But apart from relaxation and taste, ginger tea has many other benefits depending on how it is prepared.
I wanted to share all the ways it can be prepared for treating different problems easily at home. I can literally say that I grew up with ginger tea. Though we kids were not allowed tea and coffee when we were young, I used to love watching my aunt pound the ginger in the traditional pounding stone everyday to make her ginger tea.
It was a ritual that was followed everyday without fail. When buying ginger root for making ginger tea make sure that it is fresh and tender. One way to ensure it is fresh is when you break ginger, it should easily break into two with a snap. In our local markets here, farmers usually bring the freshly dug ginger root and the tea made with it is really aromatic.
Ginger Tea Health Benefits:
Ginger tea can be prepared with or without milk and usually for treating indigestion, we make ginger tea without milk. The recipes vary but nevertheless they taste great and especially the ginger tea recipes made with jaggery is the best. Ginger tea can be used for treating cold, cough, headache, sore throat, periods pain, indigestion, lack of appetite and it is also one of the best remedies for treating nausea!
Ginger tea is full of antioxidants that keeps our hair and skin healthy. Ginger tea also helps reduce inflammation and pain, it also helps with all metabolic diseases like diabetes, high cholesterol and high blood pressure. Ginger tea also aids weight loss so if you are on a weight loss diet, try to consume ginger tea without sugar often.
Ginger Tea Side Effects:
Ginger tea is usually well tolerated by everyone and we even give ginger tea made without tea leaves for children to treat certain problems. But if you add too much of ginger in the tea it might irritate the stomach, the quantity is the key here. Another important thing to note is if you are planning to take ginger tea on a daily basis like my aunt, it might interfere with blood thinner and diabetic medications. If you are taking these medications, please consult a physician before taking daily.
5 Amazing Ginger Tea Recipes:
1. For Nausea During Pregnancy:
This tea is one of the easiest to make and is very good for treating nausea during pregnancy. Taking a cup of this tea settles the stomach and helps get good relief from nausea. But during pregnancy make sure not to add too much of ginger and lemon in the tea, it will irritate the stomach, just a small piece will work well.
This tea also helps in motion sickness. If you are suffering from motion sickness like me, then you should definitely try this tea. To make the tea, boil a cup of water along with a small piece of pounded fresh ginger root. Once it comes to a rolling boil, switch off, strain and add few drops of lemon juice and honey (adjust according to taste).
2. Lemongrass & Ginger Tea For Weight Loss: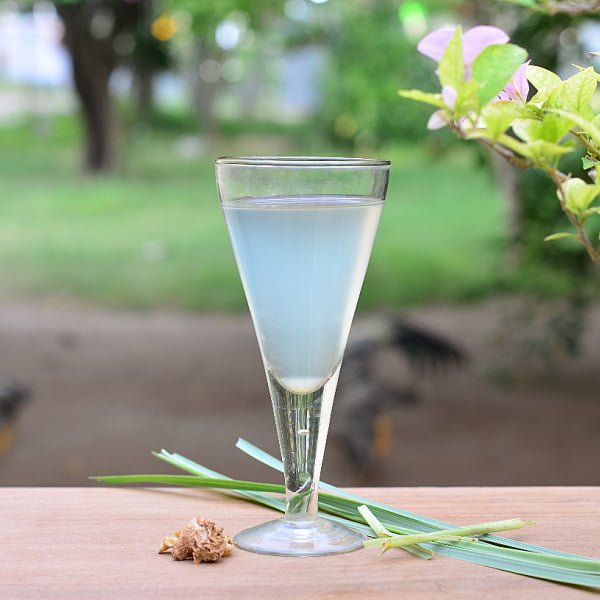 Drinking ginger tea made with lemongrass tea is a natural way to lose weight. Ginger lemon grass tea helps in proper assimilation of food and has few calories. It is also one of the best replacements for sugary drinks during weight loss. This tea also aids in digestion and the antioxidants in the tea helps to keep our body healthy.
To make this tea, take lemongrass and cut the bottom fleshy part into small pieces. Pound the cut pieces and ginger in a mortar and pestle. Boil water and add the pounded mixture, let it boil till the color of the water changes. Remove, strain, add honey and drink it warm. Lemongrass and ginger are a match made in heaven and I strongly insist that you try this lemongrass tea at home.
3. For Cold & Cough:
This tea made dry ginger is very comforting to drink when we have a cough, cold or sore throat and it also helps if we suffer from chest congestion. We call dry ginger "Sukku" in Tamil and this recipe is best made with it. I love the taste of this ginger tea and it is really nice to drink this tea on a cold winter evening.
We usually sweeten it with palm jaggery, but you can substitute it with regular jaggery too. Regular intake of this ginger tea helps people who are anemic as palm jaggery is rich in iron. This tea is also very easy to prepare. To make it, pound a tsp of coriander seeds and a small piece of dry ginger together and boil it along with water and required amount of palm candy till it reduces in quantity. Please don't use milk in this recipe, it will curdle.
Ginger and coriander seeds in this tea are very good for treating all cold and cough related problems and palm jaggery helps treat anemia. Make it a habit of serving ginger tea along with snacks, it will prevent indigestion and the bloated feeling after eating greasy foods. Also whenever you have an upset stomach, take a cup of this tea and you will be better in no time!
4. For Acid Reflux: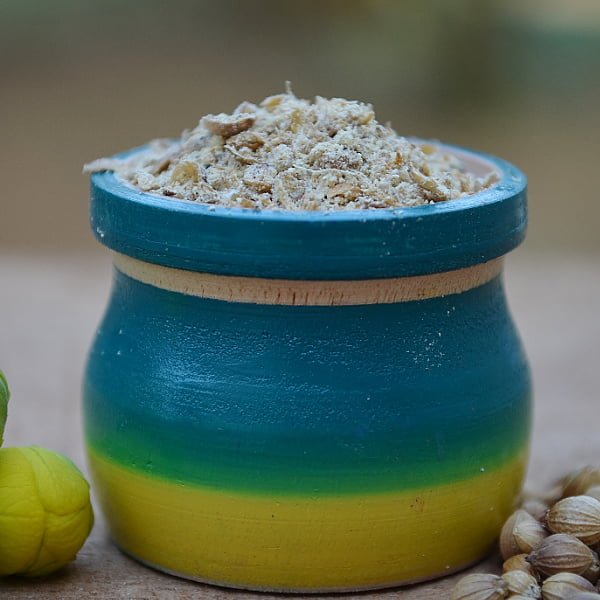 If you are suffering from acid reflux, try this homemade ginger tea blend. We usually make this during summer season and store in an airtight box. Whenever you want to make the tea, add a few teaspoons of this blend to water and your tea is ready! This ginger tea blend can be made and stored for up to a month.
This blend contains 1/4 cup coriander seeds, 2 inch piece of dry ginger, 1/2 tbsp black peppercorns and 8 cardamom pods. All these ingredients are very effective in treating stomach disorders including acid reflux. This tea is usually sweetened with palm jaggery as jaggery contains a lot of iron. You can also sweeten it with honey, if you prefer.
To make this coffee powder, sun dry the ingredients separately under hot sun for 2 to 3 days till they are completely dry. Powder them in a blender to a coarse powder. To make the tea, boil water in a pan along with palm jaggery. Once the palm jaggery has dissolved, add the tea blend and let it boil for few seconds before switching off. Don't add milk to the coffee while boiling, it will split.
This tea is also a good home remedy for indigestion and lack of appetite. If you are giving it to children, you can reduce the amount of peppercorns in the mixture. After grinding the coffee powder make sure to store it in an airtight box. I always prefer to make a small batch as it retains the flavour well. If you want to make it in large quantities, double the ingredients given in the recipe.
5. For Sore Throat & Headache: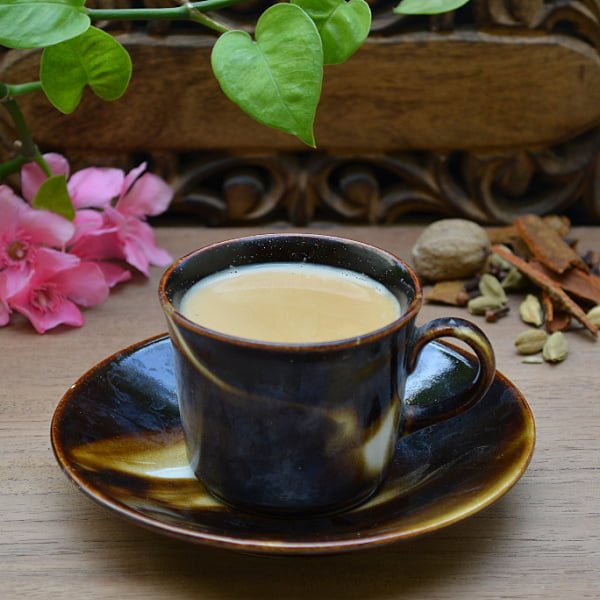 How I love the traditional Indian chai made with fresh ginger root and cardamom! If you suffer from sore throat or stress headaches, then this tea is for you. To make the tea, take 1/4 cup whole milk, 3/4 cup water, 1/4 tsp strong tea leaves, 1 tsp of pounded cardamom and fresh ginger mixture, sugar to taste and boil everything together and strain, your chai is ready!
Ginger tea can be made for children too, take a piece of dry ginger pound it along with palm candy. Boil a cup of fresh, grass fed organic milk, add the pounded mixture and switch off immediately. If you boil milk for a long time after adding dry ginger, the milk will curdle and also make sure to keep the flame on medium low.
The amount of dry ginger needed will depend on the age because this milk is quite spicy. For very young children, a small piece will do. If you don't get palm candy, add honey it goes very well with this milk. This drink will treat sore throat and lack of appetite in children.