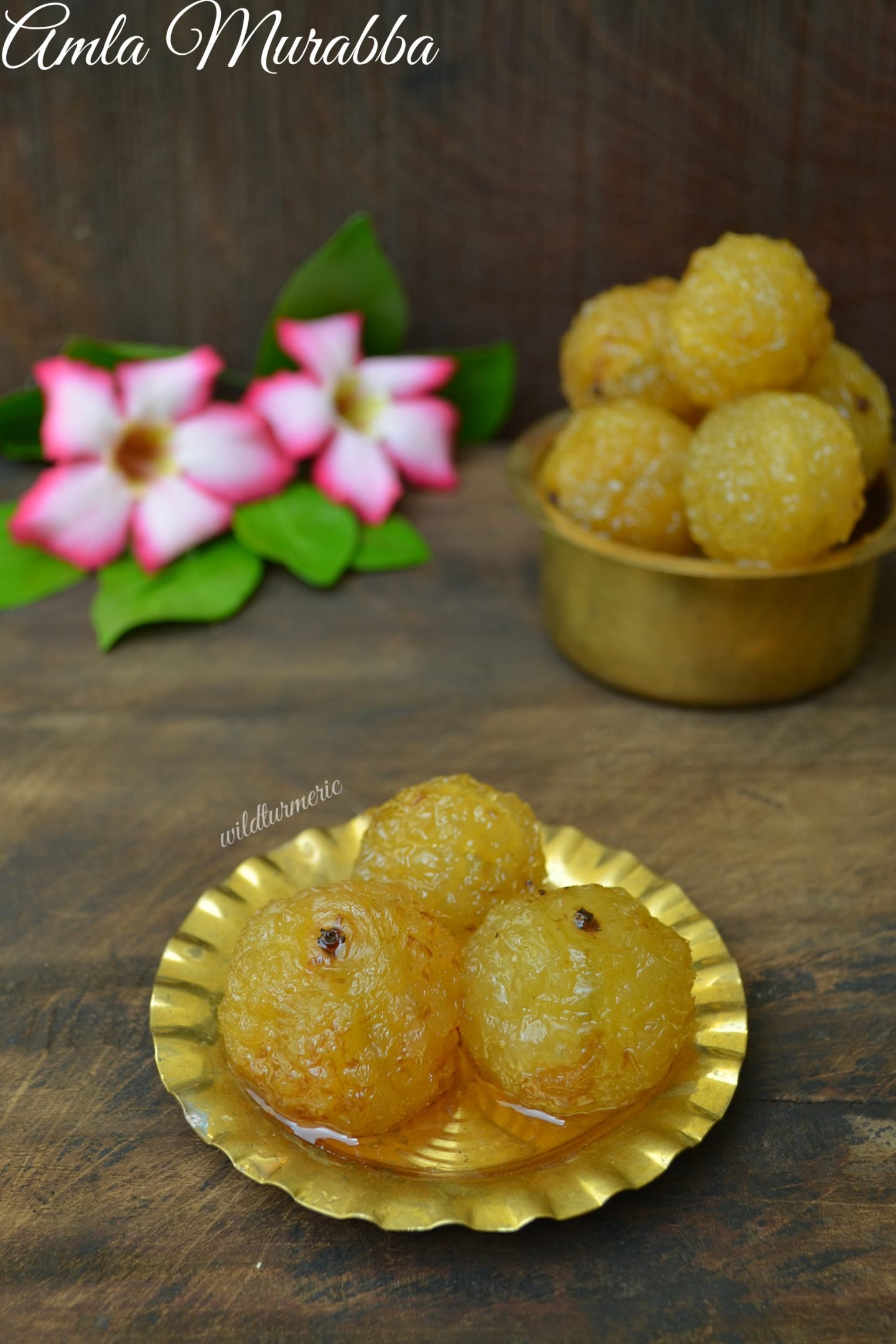 Amla murabba also called as amla ka murabba in Hindi has amazing health benefits. Amla also called as Indian goose berries has been well known for it's wide uses. I know that I am repeating myself as I have already written about the health benefits of amla but the benefits of amla can't be emphasized enough.
Amla is one of the the richest source of vitamin C and it is also rich in vitamin A, calcium and magnesium. I have always loved trying different recipes using amla and this amla murabba is one of my favorites. This amla murabba is more like a sweet and if you get the consistency of the syrup right, it stores quite well.
Especially, if you have a sweet tooth, I would suggest eating one of these amla murabbas instead of packaged sweets that are high in preservatives. The traditional method calls for boiling the amlas in water and then discarding the nutrient rich water, I prefer to steam them.
Amla Murabba Health Benefits:
1. Natural Tonic:
Amla murabba acts like a natural tonic to the body and greatly helps increase our immunity. It is also very good for our eyes and helps prevent fatigue. If you are prone to catching cold and flu often, try to increase the intake of vitamin C rich foods like amla in your diet. Though not as effective as fresh amla, amla murabba is still good for improving immunity.
2. Amla Murabba Aids Digestion:
Amla murabba is rich in natural fiber so it helps prevent constipation and aids in digestion. Encouraging children to eat amla is one of the best ways to prevent anemia as the vitamin C in amla help in better iron absorption. Instead of processed junk food and sweets encourage them to consume traditional sweets like amla murabba.
3. Good For Pregnant Women:
Even pregnant women can eat amla murabba in moderation and it is very good both for the baby and the mother. But make this murabba with jaggery for pregnant women. I have a small request, since in India it is a common practice to take sweets for the pregnant women, I would suggest taking healthy, homemade traditional sweets like these instead of store bought sweets that are high in trans fats.
4. Good For Hair & Skin
Amla murabba is very good for both hair and skin as it prevents anemia and if you are not a diabetic, try consuming one amla murabba everyday. Amla is full of antioxidants but many don't like the taste of fresh amla, for them amla murabba is a good alternative.
5. Amla Murabba Treats Acidity:
Amla murabba is also good for treating stomach acidity as it has a soothing effect. I have made this recipe with regular white sugar as children tend to prefer it with regular sugar but once they get to like the taste, slowly switch over to
jaggery
as it increases the nutrient value of amla murabba.
How To Make Amla Murabba At Home?
METHOD:
1. Take 1 kilo amla fruits, wash them well and prick all over with a fork.
2. Steam the amla fruits in a steamer, I used my idli maker for steaming them.
3. When you insert a knife, it should go in without any resistance.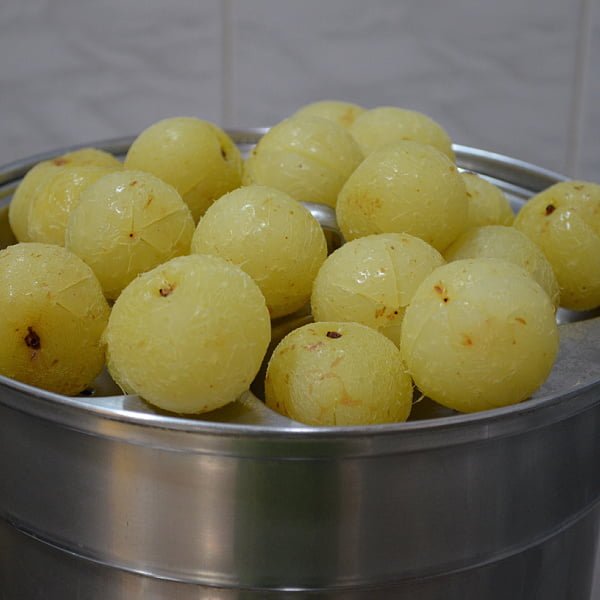 4. Heat 1 kilo sugar with little water till it reaches 2 string consistency.
4. Once it reaches the string consistency, add the amlas and boil for 10 minutes along with little saffron. Switch off, wait for the syrup to cool and store.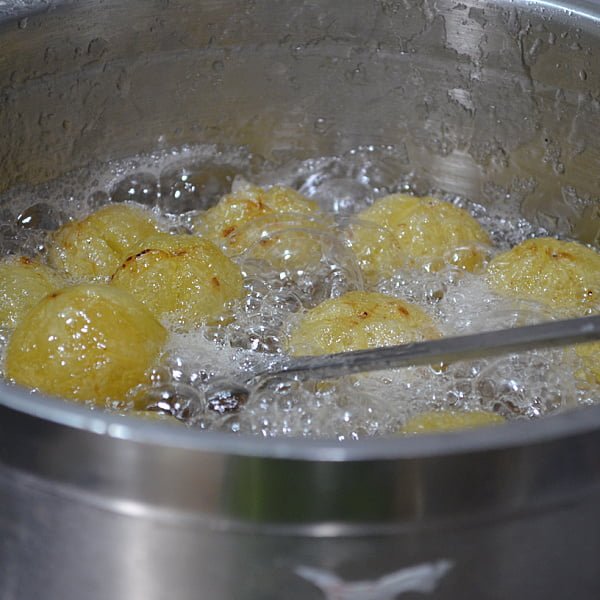 5. You don't have to follow this step if you have made a smaller batch: If you are making a large batch, remove the amlas from the syrup and then heat the syrup till it reaches 2 to 3 string consistency again along with little saffron and pour over the amlas, cool and store.
NOTES:
Try using fresh firm amlas for this murabba.
The string consistency is very very important.
After adding amlas, the syrup tends to get a bit runny but it does not spoil for a week (usually it gets over in my house by then). But when you make large batches boiling the syrup again increases the shelf life greatly.
Make sure to use dry spoon for taking the amlas else they will spoil sooner.