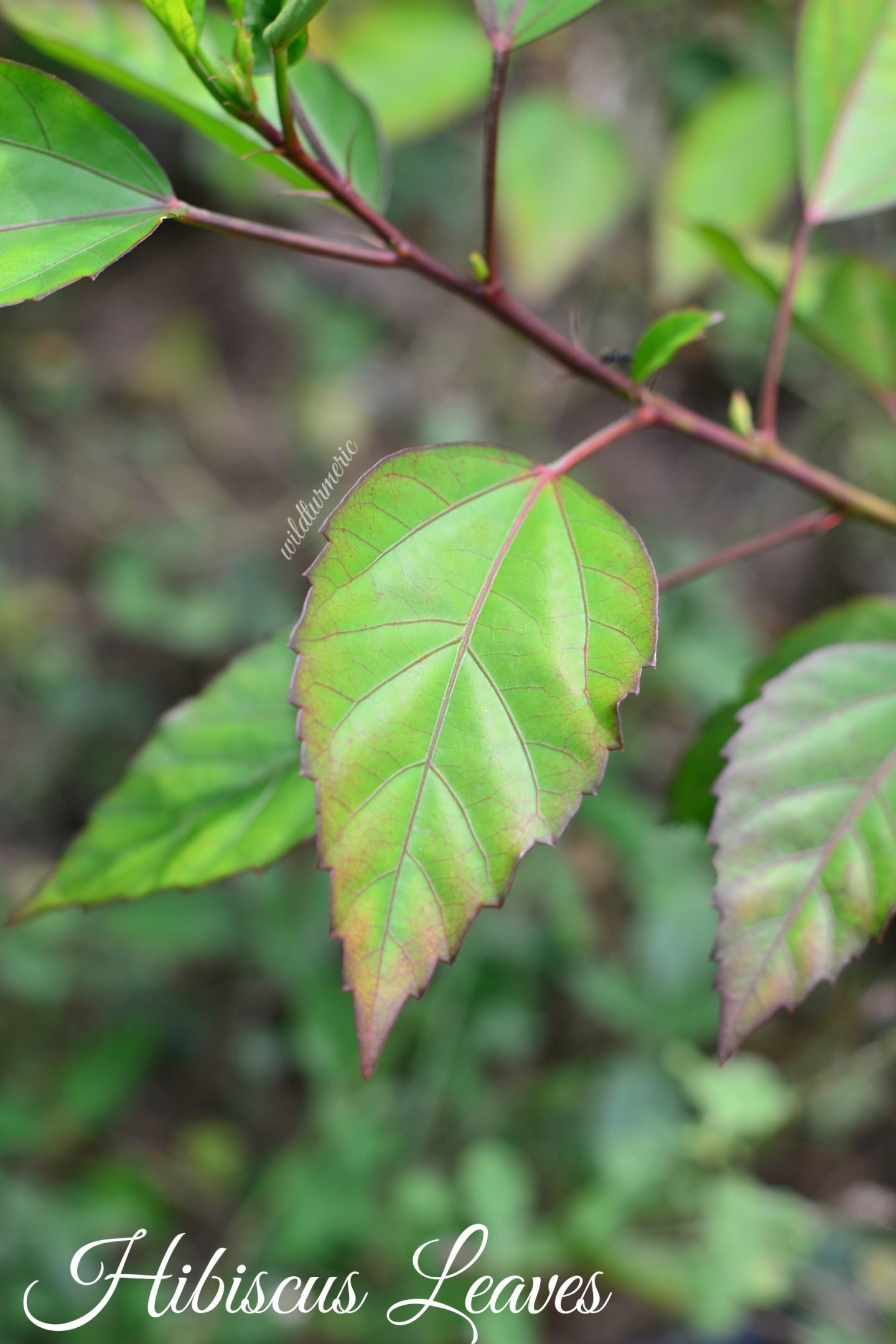 Hibiscus leaves are widely used in hair care. Here in our place, we use it extensively in hair packs and hair serums. It helps promote hair growth and is an excellent hair cleanser. Many of us think that hibiscus leaves are only used for hair care but you will be surprised to know that hibiscus leaves have medicinal uses too.
What Is Hibiscus Leaf?
Hibiscus are flowering plants that belongs to the family Malvaveae. The genus contains several hundred species and are mostly found in temperate, tropical and subtropical regions. The genus includes both perennial and annual plants, small trees and shrubs like our common hibiscus.
The plants produce large brightly coloured flowers. Out of the different species, Hibiscus rosa-sinensis which is the red hibiscus flowers that are commonly found all over India is very famous and I am referring to it's leaf here.
3 Top Uses Of Hibiscus Leaves:
1. Drug Recipient:
Natural gums and mucilages are increasingly used in medicinal formulations to help with slow drug release. Natural plant materials are cost effective and are free of side effects compared to synthetic polymers.
Hibiscus leaf mucilage is used for formulating tablets and it helps with sustained drug release for up to 24 hours. The mucilage isolated from the leaves of hibiscus is called Hibiscus -mucilage RL.
2. Helps Promote Hair Growth:
Hibiscus leaves have been used for hair care for centuries. But what really surprised me is that it is even more effective than hibiscus flowers for promoting hair growth! When we grind the leaves, it forms a gel and we use this gel to wash our hair and it cleans the scalp very well. We also grind the leaves and use it in hair packs to promote hair growth too.
3. Antidiabetic Properties:
Like the flowers, the leaves also have anti diabetic properties. In a study, the ethanol extract of hibiscus leaves was given to 2 rats with type 2 diabetes for 28 consecutive days at a dose of 250 mg or 500 mg per kg and it significantly improved their glucose tolerance levels. Though the leaves have anti diabetic properties, the dosage has to be correct so please consume it only under expert guidance.
Hibiscus Leaves Toxicity
In an acute toxicity study, a single dose of 2000 mg per kg was given to 5 rats at 48 hours intervals. In a sub acute toxicity study, mice were given 400 mg per kg and 800 mg per kg for 14 days. Though there was no mortality in high doses, it affected the kidneys and liver so internal consumption of hibiscus leaves should be closely monitored under medical supervision.
3 Top Ways To Use Hibiscus Leaves For Hair Care
1. Hibiscus Leaf Shampoo
Take 3 large or 4 small shikakai pods in a bowl. Add in 5 to 6 soap nuts too. Finally add in 1 tbsp of fenugreek seeds. Now add in a cup of water. Let this mixture soak overnight. The next day morning, collect five fresh hibiscus flowers, remove the petals and keep them separate.
By now the soap nuts, shikakai and fenugreek seeds mixture would have soaked well and will be soft to the touch. Add in the hibiscus petals and leaves to it. Grind the mixture to a fine paste and apply as a hair pack and wash it off.
2. Hibiscus Leaf Hair Growth Serum:
For making the serum, collect two hibiscus flowers and a handful of hibiscus leaves. Now take one and half cups of water in a pot. Add in the hibiscus flowers and the leaves. Add in a tablespoon of kalonji seeds also called as black seeds in English. Boil in medium flame till the water is infused with the herbs.
After a few minutes, the water would have reduced, the leaves would have wilted and the flowers would have lost their color, at this stage remove from the fire. Strain the liquid.
To the strained liquid, add in few drops of rosemary essential oil. To use, spray this water all over the scalp and massage it in gently. You can either leave this hair tonic overnight or you can wash it off after an hour. This is an amazing hair growth serum.
3. Hibiscus Leaf Hair Pack:
Collect a handful of tender curry leaves and hibiscus leaves. Wash to remove any dirt and then take them in a mixer along with 2 tbsp of curd and 1 tbsp of virgin coconut oil and grind to a smooth paste. The paste should be smooth without any lumps.
To use, apply this paste all over the scalp and hair. Wait for it to almost dry and then wash it off with a mild shampoo and condition your hair as usual. Regular use of this hair pack will strengthen hair follicles and promote hair growth, it will also help treat scalp problems like dandruff too.