Both flaxseed and flaxseed oil are amazing for promoting hair growth and has wonderful hair benefits. Flaxseed is popularly called Alsi | Alasi in Hindi, Avise Ginjalu in Telugu and Ali Vithai in Tamil.
We get flaxseeds easily and cheaply in almost all the departmental stores in India and it will be a great loss if we don't use them as they have amazing hair, skin and health benefits.
I always stock up on flaxseeds and use it extensively for hair and skin care. I also love to use ground flaxseed in recipes.
Flaxseed Benefits For Hair:
Flaxseed is very high in omega-3 fatty acids that helps nourish the hair follicles, both consuming and applying flaxseed gel externally will give fast positive results.
Flaxseed gel makes the hair follicles stronger and healthy if we apply it as a mask. I would suggest using it as a hair mask at least weekly twice or thrice to see good results.
Flaxeeds are rich in b-vitamins which helps reduce the dryness of the hair and helps make the hair unbelievably softer and smoother.
Flaxseed in very very soothing when applied onto the scalp as a hair pack and it helps reduce the inflammation well. If you are suffering from scalp inflammation, applying flaxseed gel will greatly help.
Flaxseed oil when used as a massage oil improves blood circulation in the scalp thus promoting fast hair growth.
Massaging the scalp with flaxseed oil is a very good remedy for dandruff, you can either use it directly or mix it with unrefined coconut oil.
How To Consume Flaxseeds For Hair Growth?
Usually nutritionist recommend consuming ground flaxseeds as they are hard to digest than the whole seeds. Grinding also helps to break the hard seed coat which is hard to do if we chew on the whole seeds.
I have given few of the ways I consume flaxseeds below but flaxseed is very high in fiber so don't over consume it else it will cause stomach problems like bloating, stomach pain, etc.
If it does, reduce the quantity of flaxseed you are consuming and I would suggest slowly increasing the amount of flaxseed over the weeks.
Flaxseed also interacts with blood thinner medications so if you are taking blood thinner medications please consult your doctor before consuming.
Lastly if you don't like the taste of flaxseed, don't give up on the first try, try to use it in smoothies to hide the taste. With some trial and error it is easy to incorporate flaxseed into our diet in a way we can easily consume it.
Where To Buy Flaxseed & Flaxseed Oil For Hair?
You can buy flaxseeds in all departmental stores in India, it is available very cheap. We also get ground flaxseed meal but I would suggest making your own flaxseed meal at home by grinding the whole flaxseed in a dry mixer.
Make small quantities and use it within a week. We also get flaxseed oil easily in India but when you are buying flaxseed oil make sure to buy only virgin flaxseed oil for best results….
Flaxseed Hair Treatments You Should Definitely Try:
How To Consume Flaxseed For Hair Growth:
a. To consume flaxseed, first take 1/4 cup of flaxseed and grind it in a dry mixer without adding any water to a fine powder. Store this powder in an airtight box in the refrigerator and use when necessary.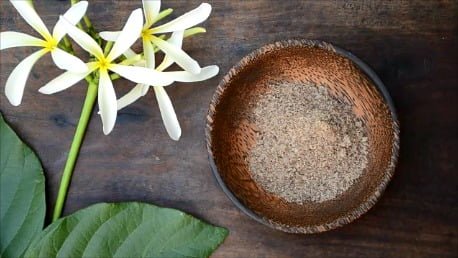 b. You can add a tablespoon of ground flaxseed to a cup of water and drink it every day. I also love to sprinkle it over dosas along with little onions and pepper, it's a great way to give it to young children.
c. Lastly I love to add ground flaxseed in smoothies. You can add it along with any plant-based milk if you're vegan along with dates and your favorite nuts to make a healthy and filling smoothie that'll nourish your hair and skin.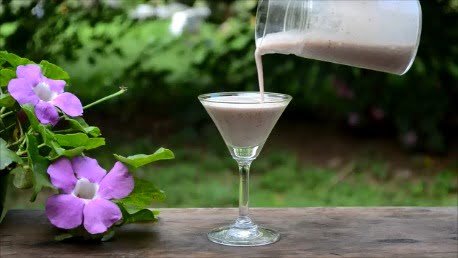 How To Make Flaxseed Gel For Hair Growth?
a. The first way to use flax seeds for external application is to make a hair gel with it. This hair gel when applied onto the hair as a pack, nourishes and conditions the hair really well.
For the gel, boil quarter cup of flax seeds in two cups of water making sure to stir often to prevent flaxseed sticking to the bottom of the pan. If you don't stir often, the flaxseed will stick to the bottom of the pan firmly and it will be difficult to remove them from the pan.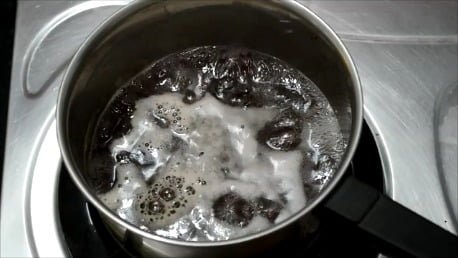 b. Boil for five minutes and immediately strain through a very thin muslin cloth. Press the muslin cloth with tongs to extract the gel completely. If we let the gel thicken too much, it'll be hard to squeeze out the gel.
Let the gel come to lukewarm temperature. You can also add in few drops of hair growth promoting essential oils like rosemary too. To use, apply this gel all over the scalp and hair, wait for an hour before having hair wash.
How To Use Flaxseed Oil For Hair Growth?
a. To use flaxseed oil for hair, take cold-pressed flaxseed oil and massage it all over the scalp. Now dip a thick cotton cloth in hot water, squeeze out the water completely and wrap your hair with it.
Wait till it cools down completely before having hair wash. Both these hair treatments work wonders in promoting fast hair growth.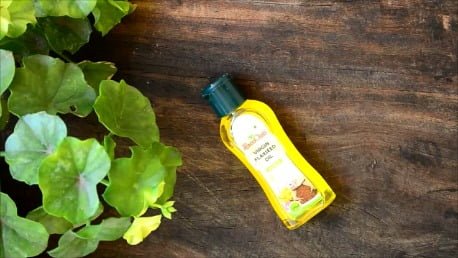 Notes:
When consuming flaxseeds for the first time, take only a small amount and slowly increase the dosage overtime.
Though you can buy ground flaxseed online, I would suggest grinding it fresh at home.
The flaxseed gel can be used as a styling gel and as a hair pack too. It does not have any side effects and can be used as often as you want.
Ground flaxseed can be given to children too, add a tsp in their smoothies and they will not even know it.
If you are vegan, it is a must to add flaxseed in the diet daily to get the daily quota of omega 3 fatty acids.