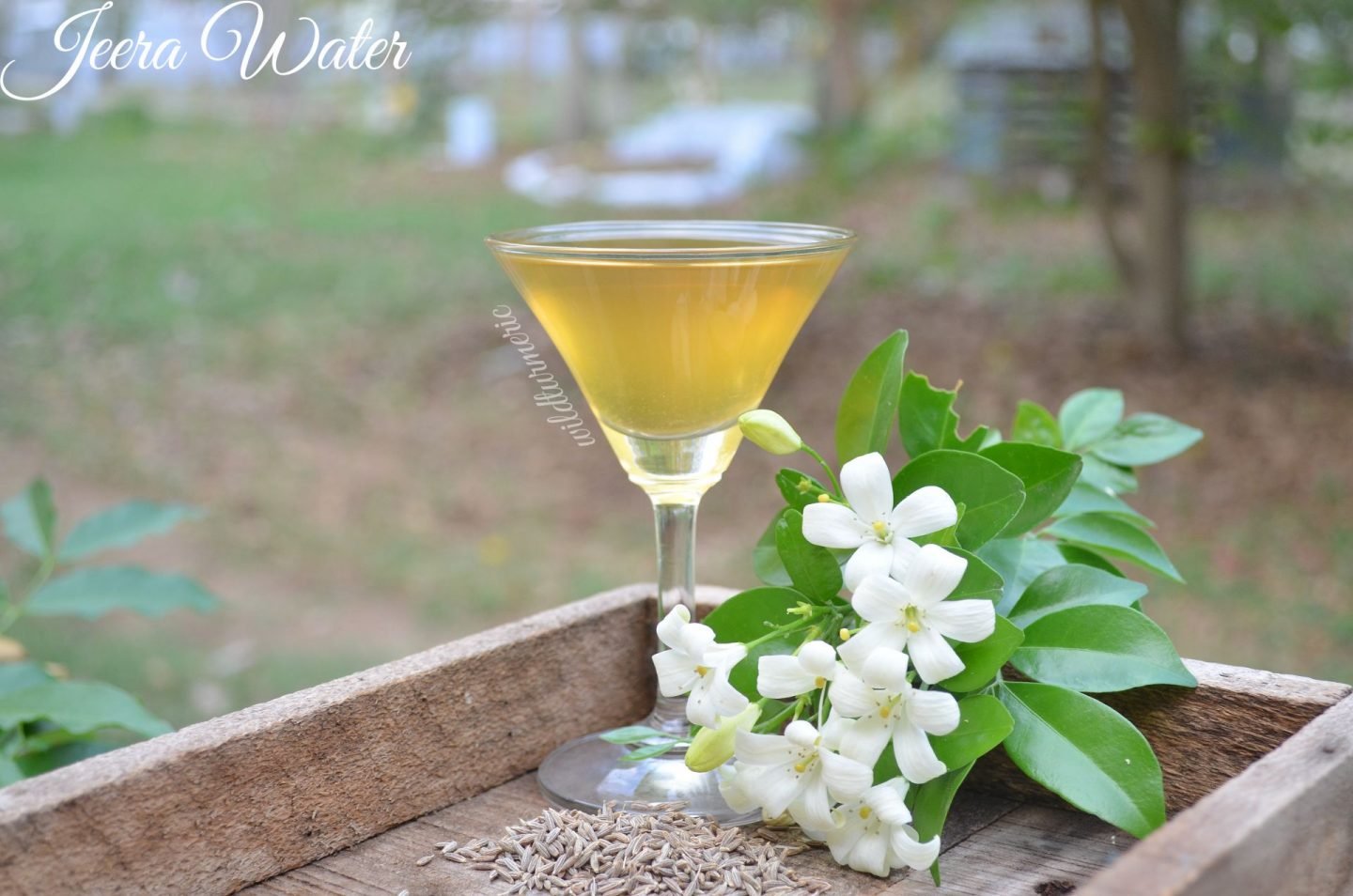 Jeera water also called as Jeera Pani, Cumin Water, Jeera Ka Pani and Seeragam Water is excellent for weight loss and is highly recommended for including in a weight loss diet. But it has much more health benefits than just aiding weight loss, it is good for skin, hair, digestion, acidity, pcos, acne and periods pain.
The first time I drank jeera water was when I was around 7 to 8 years old, when I visited Kerala for my holidays. I was mesmerized with the yellow color liquid, though I didn't care much for the taste I used to repeatedly ask only for it.
Though we don't drink it at home on a daily basis like my Kerala friends, we do use it as a remedy regularly for treating acidity, indigestion, constipation, periods pain and also as a body coolant during hot summer months.
What Is Jeera Water?
Jeera water is nothing but cumin seeds boiled in water. The water usually changes to yellowish color, it can be had as it is or mixed along with herbs like kalonji, ajwain, saunf, etc. I also love to add few drops of lemon juice to it too.
Jeera Water Health Benefits:
1. Helps With Digestion
It has been used for improving digestion for centuries. Here at home we always give it to people who are suffering from digestive problems like bloating, stomach pain, lack of appetite and it is also a good home remedy for constipation.
2. Helps With Weight loss
Cumin has been proven to reduce excess weight and consuming jeera water will greatly help. Try to consume a cup of jeera water daily while you're planning to lose weight along with regular exercise and healthy eating.
3. Helps Reduce Blood Sugar Levels
It contains compounds like cuminaldehyde which helps reduce blood sugar levels so if you are a diabetic, try consuming a cup of jeera water daily to keep your blood sugar levels in check.
4. Rich In Antioxidants
It is also very rich in antioxidants which helps fight of free radicals which is one of the main reasons for premature aging of skin and hair so including it in our diet regularly will greatly prevent premature ageing.
5. Good For Anemic Patients
Since cumin seeds are rich in iron(100 grams contains around 66 mg of iron), consuming jeera water is very good for people suffering from anemia. Unfortunately, in India many women suffer from anemia so try to include it regularly in your diet if you are suffering from anemia.
6. Good For Hair and Skin
Like I mentioned before cumin seeds are rich in antioxidants so using them externally and internally will help. Along with drinking it, we can include it in skincare recipes and also for hair care. I like to use cumin seed water in face packs and face scrubs.
7. Reduce Periods Pain & Good For Pcos
Cumin seeds have a powerful anti-inflammatory and analgesic properties so if you are suffering from any kind of inflammation, jeera water will help reduce the pain and inflammation very quickly. Because of these properties, it is also an excellent remedy for periods pain and anti inflammatory foods are also good for people suffering from pcos.
8. Reduces Bad Cholesterol
Cumin seeds have cholesterol lowering properties so people who are suffering from high cholesterol levels will benefit consuming it on a regular basis.
9. Reduces Toxins
Jeera water is very hydrating and helps flush out the toxins from the body. If you are suffering from low energy levels or fall ill often try to include it in your diet regularly. People who suffer from breakouts will find a marked improvement when consuming toxin reducing and anti inflammatory foods like cumin.
10. Cools Down Our Body
It has a cooling and soothing effect on our body and is generally served during hot summers here in India to reduce excessive heat. If you suffer from heat boils during summers include cumin seed water in your diet.

Is Jeera Water Good For Weight Loss?
Though jeera water has the many of the benefits mentioned above, it mainly used for aiding weight loss but does it really have weight loss properties? Indeed it is, it has been proven through research but what blew my mind was it had the same effect as a medicine called Orlistat 120, a medicine designed to reduce the absorption of fat and usually prescribed for obese people. A common kitchen ingredient like cumin seeds having the same effect like a prescribed medicine is astonishing. You can read the research paper link here.
Jeera Water Weight Loss Benefits:
When consumed internally reduces serum triglycerides, it reduces LDL significantly.
Cumin also raises the (HDL) good cholesterol in our body.
It naturally removes toxins from our body and detoxifies it naturally.
It keeps our digestion in peak order and a good digestive system is essential for natural healthy weight loss.
It improves our resting metabolism resulting in natural healthy fat loss.
Jeera Water Side Effects:
When we use natural ingredients like cumin seeds in the proper dosage daily, there is literally no side effects and most importantly the treatment is cheap and anyone can do it at home. But please remember like with any ingredient, in excess it can cause certain side effects, in excess it can lower blood sugar levels and cause stomach discomfort.
Also when it comes to using for weight loss, please remember when using natural weight loss drinks like jeera water, you have to exercise daily to improve your metabolism and you also need to have a healthy diet. Eating junk food and drinking jeera water daily for weight loss will never work.

Benefits Of Drinking Jeera Water At Night Or In Early Morning:
The timing for drinking is the most commonly asked question regarding drinking jeera water, traditionally it is served during day time but you can consume it any time of the day. If you are suffering from indigestion or acidity, I would highly suggest consuming it in empty stomach in the morning.
Jeera Water Dosage:
I would suggest a cup made with a tsp of cumin seeds. You can add more or less water depending on your preference but don't go above a tsp of cumin seeds.
How To Make Jeera Water:
1. Take a tsp of cumin seeds.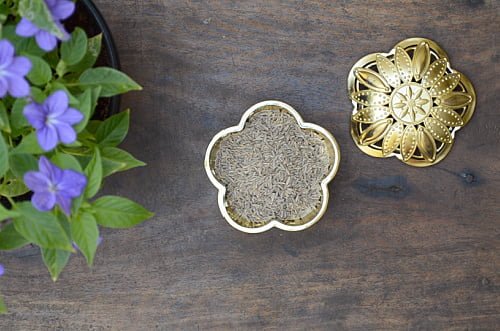 2. Boil cumin seeds in a cup of water till it changes to yellow color.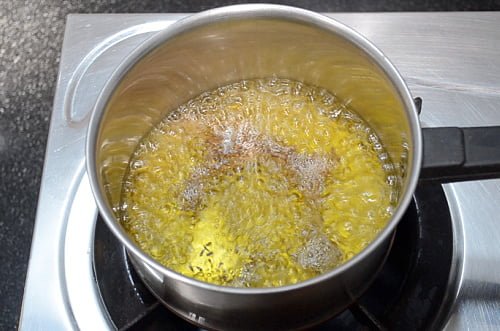 3. Switch off and strain. Add few drops of lemon juice to it.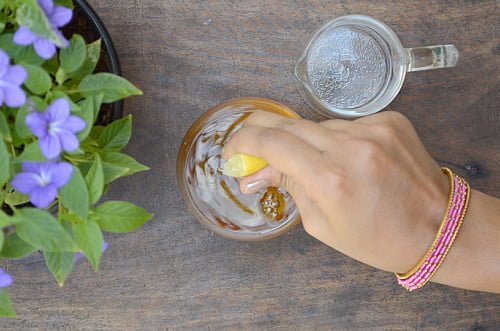 4. Finally add in honey and your wonderful natural weight loss drink is ready!