These dried fruits belonging to a plant called Tailed Pepper | Cubeb in English has amazing health benefits. This plant belongs to the genus piper and it is cultivated mainly for the fruits and essential oil.
The fruits called cubeb berries closely resembles our regular black pepper but it has a small tail and hence the name tailed pepper. It is mostly widely cultivated in Java and that is why it is also called as Java pepper. Cubeb berries have a spicy aromatic smell and it is used as a seasoning in cooking in certain countries and as a flavoring in certain drinks.
In India, we rarely or never use tailed pepper in our cooking but it has been used in Unani and Ayurvedic medicine for many many years. It has diuretic, anti asthmatic, antiseptic, anti inflammatory, anti dysentery, expectorant, emmenogouge, stomachic and sedative properties.
Kabab Chini Common Names:
It's botanical name is Piper Cubeba. We call it Val Milagu in Tamil, Toka Miriyalu in Telugu, Kankol in Marathi, Chinikabab in Gujarati, Valmulaku in Malayalam and Kabab Chini in Hindi & Urdu.
Kabab Chini Medicinal Uses:
1. Kabab Chini For Mouth Odour:
Cubeb is very aromatic and has antiseptic properties so it is has been used for dental problems for many many years and it is especially very useful for halitosis (mouth odour). You can read the research that proves this use
here.
I have a given a simple mouth wash that is very effective for mouth odor below.
2. Anti Bacterial & Anti Fungal Properties:
Cubeb has amazing anti bacterial and anti fungal properties and here in our place it is used in small quantities in hair oil and hair packs to prevent dandruff very effectively. You can find the link for making the hair oil below.
3. Kabab Chini For Cold & Cough:
Cubeb is one of the best ingredients to take during cold and cough and even during mild fevers as it has anti pyretic properties. We take it in the form of tea along with holy basil and turmeric powder. It is very soothing to drink when we suffer from cold and it also relieves headache.
4. Kabab Chini For Inflammation:
Cubeb has wonderful anti inflammatory properties and is an amazing remedy when had as a tea to treat throat inflammation.
5. Anti Estrogenic Properties:
Cubeb has anti estrogenic properties, Men who have low testosterone levels have high levels of estrogen and usually estrogen lowering diet is suggested for them, for them including cubeb in their diet will help.
Kabab Chini Side effects:
Cubeb should be had in moderation, excessive use will lead to burning sensation…..
5 Top Medicinal Uses & Health Benefits Of Kabab Chini | Cubeb | Piper Cubeba:
1. Cubeb For Cough: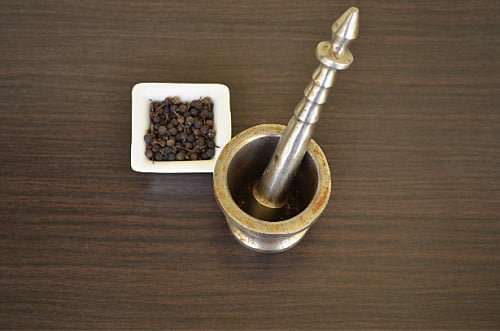 For cough, pound cubeb in a mortar and pestle very finely. Take 2 pinches of the pounded mixture mixed along with honey.
2. Cubeb For Dandruff:
For dandruff, we make a hair oil using unrefined sesame oil, fenugreek leaves, cubeb and haritaki, very very effective for treating all scalp infections. It can used as a preshampoo treatment. You can find the recipe here.
3. Cubeb Mouth Wash: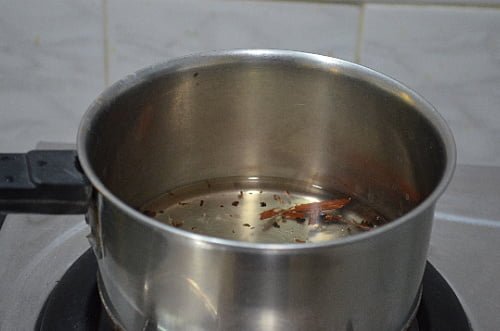 This is a very very effective mouth wash that is a very good home remedy for mouth odor. For the mouth wash, boil 1/4 tsp of pounded cubeb along with 1 small broken Ceylon cinnamon and a cup of water for a few minutes and strain. Use it as a mouth wash.
4. Cubeb for Mild Fever & Indigestion:
For treating mild fevers and indigestion, take a handful of holy basil leaves and slightly pound them along with 1/8 tsp of cubeb. Take the pounded mixture, 1/4 tsp organic turmeric powder and a cup of water in a bowl and boil till it reduces in half, strain and add honey to taste. A very very good remedy for treating mild fevers and stomach problems.
5. Cubeb For Potpourri:
Like cinnamon and star anise, cubeb has a wonderful smell on it's own and is great for adding it to potpourri. I always have potpourri at home and add fragrant ingredients to it that I like and cubeb is one such ingredient.