If even there is a tiny space around the house you will always find a moringa tree | drumstick tree| miracle tree in most of the village homes. There is a reason this tree is loved so much, this tree offers us so much expecting so little from us. Moringa is the genus name and there are many species in it. Out of them the plant we fondly refer to as drumstick tree and the most widely cultivated is botanically called Moringa Oleifera.
Moringa Tree:
Moringa tree is a medium sized tree that produces small white flowers, long pods and oval shaped leaves. The tree needs little to no maintenance at all and is one of the best sources of iron, calcium, magnesium and vitamins. This plant is rightly called the miracle tree as it treats many nutrient deficiencies if taken regularly. Almost all the parts of this wonderful tree is used in traditional medicine and at home we use the leaves, fruit and the flowers for cooking.
Moringa Common Names:
Moringa tree is commonly called drumstick tree all over the world as the fruits are long and look like drum sticks. Sahijan in Hindi, Murungai in Tamil, Munaga Chettu in Telugu and Nugge Mara in Kannada.
Moringa Nutrition:
I used to refuse eating moringa leaf stir fry when I was younger and to make me eat it will always be compared to other foods with it's nutrient content and that will always do the trick.Indeed moringa has 4 times the calcium of milk, 3 times the potassium of bananas, 2 times the protein of curd and 7 times the vitamin C of citrus fruits!

Health Benefits Of Moringa:
1. Moringa For Diabetes:
Diabetes is on the rise now and especially in India it is rising rapidly, in my humble opinion I think we should educate ourselves of all the natural ways to prevent diabetes and moringa is one of it. Moringa leaf extract has always been believed to help with diabetes and now this claim has been proven through research.
You can read about the study done on rats here. You can read about the small study done on humans here. I would suggest including moringa leaves in the diet very often as it helps regulate blood sugar levels.
2. Moringa For Weight Loss:
Moringa is being marketed as a miracle weight loss aid nowadays. Certain herbs and ingredients only assist in weight loss but it has to paired up with a good diet and a daily exercise regimen to work.
I couldn't find any study proving moringas ability to aid in weight loss but I would greatly suggest including the fresh leaves in your weight loss diet. It is low in calories but very nutritious and filling. A simple stir fry or a soup will greatly nourish and give us the essential nutrients that we require.
3. Moringa For Hair & Skin:
Moringa is great for hair and skin & hair especially for women who experience hair loss due to anemia, regular consumption of moringa will be very beneficial. It will greatly help treat anemia and will prevent hair loss that occurs due to nutritional deficiencies. Moringa oil which is got from moringa seeds when applied topically is a very good remedy for acne.
4. Moringa For Cancer Prevention:
Moringa has been proven to be great for cancer prevention, you can read about the study that proves it here. In the study, it has been proven beyond doubt that moringa leaf extract significantly prevented cancer cell growth.
In these modern times where we are constantly exposed to pollution and toxins, consuming natural cancer growth preventing herbs that are rich in antioxidants is the best way to prevent ourselves from cancer.
5. Moringa For Anemia:
Consuming moringa often is one of the best ways to prevent anemia, moringa leaves has got 4 mg of iron for every 100 grams. We women should make it a point to include moringa in our cooking often.
In our village, women who are suffering from anemia are encouraged to consume moringa leaf soup everyday. Children if given moringa soup everyday will rarely develop nutritional deficiencies including anemia.
Moringa Side Effects:
Moringa might lower blood sugar levels if taken as a significant dose daily. It can also interact with certain medications. If planning to take moringa powder or juice daily for longer periods of time and you are on medications especially blood thinners, I would suggest mentioning it your doctor.
Pregnant women should never consume large doses of moringa leaf extract or the powder as it causes abortion, you can read about the study proving it here. The moringa bark or root extract also should be avoided as it causes abortion. I have given the different ways we use moringa at home, hope you will find it useful…
5 Top Uses & Benefits Of Moringa:
1. Moringa For Cooking: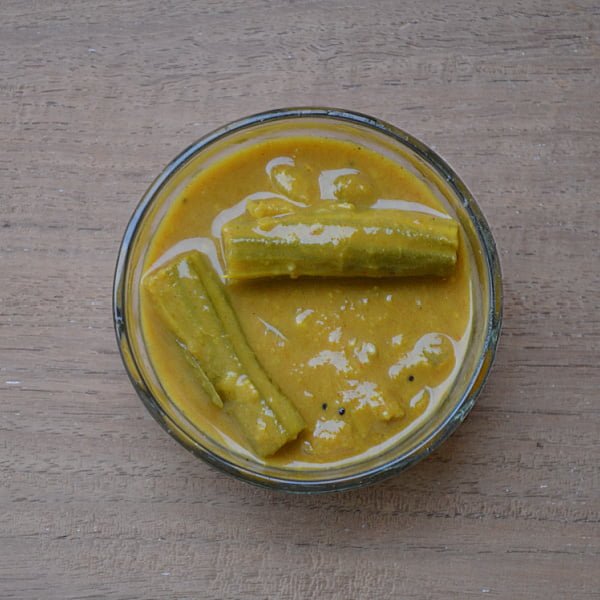 The first thing that comes to mind for most of us when we hear the word moringa or drumstick tree is drumstick sambar :), I love drumstick sambar and love to have it for lunch with rice along with few drops of homemade ghee. To make drumstick sambar, boil 1 cup toovar dhal along with 1/ 4 tsp turmeric powder and few drops of castor oil.
Heat 2 tsp coconut oil in a pan and season with mustard, fenugreek and asafoetida, add a handful of shallots, 2 sprigs of curry leaves and 1 red chilli broken. Add sambar powder and cut drumsticks and fry for few seconds before adding 1/8 cup of thin tamarind extract and salt. Close with a lid and boil till the drumsticks are cooked.
Now open the lid and add the boiled toovar dhal and let it boil for a minute or two and switch it off. You can also make a simple stir fry with the leaves or add the finely cut leaves to dosa batter and make dosas and serve it along with coconut chutney.
2. Moringa for Acne:
Moringa juice is a good remedy for acne. For the remedy collect fresh moringa leaves wash well and then grind in mixer with very little water and extract the juice. To a tbsp of the freshly made juice, add 1/2 tsp freshly made turmeric paste and few drops of lemon juice and apply as a face pack. Very very good for acne prone skin.
3. Moringa Juice For Anemia :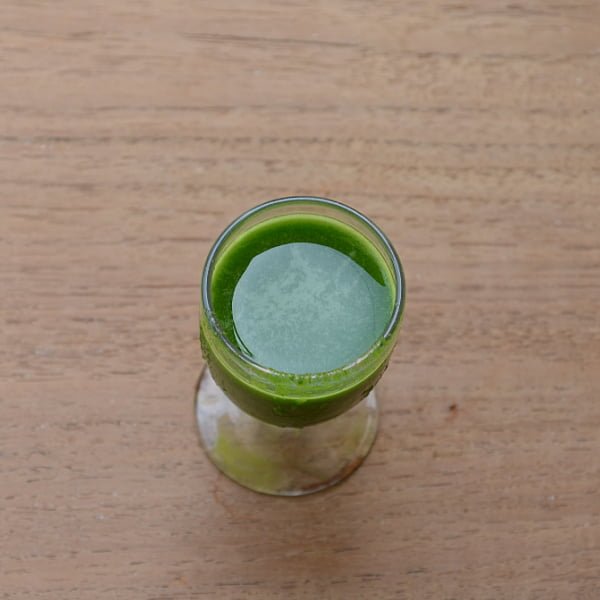 For Anemia, try drinking 2 to 3 tbsp of freshly made moringa juice for a few days in the empty stomach. This is very very effective for treating anemia. Try making the juice with boiled water and always drink the juice immediately once made for best results.
4. Moringa Flower Tea For Immunity:
Moringa flowers can be made into a stir fry or it can be made into a tea by boiling the flowers in water till it is cooked and then adding milk, crushed cardamom and palm jaggery to sweeten it. This moringa flower tea will improve our immunity greatly and can be given to young children too…
5. Moringa For Body Pain: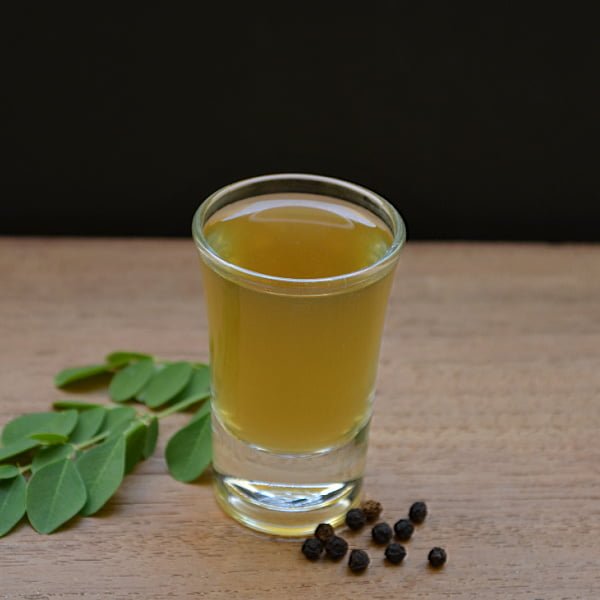 For body pain which is usually the case after a bout of illness a decoction made with veins of curry leaves and moringa leaves along with crushed jeera and peppercorns will greatly help. To make the decoction, take only the veins of both the leaves and cut into fine pieces.
Crush jeera and pepper coarsely in mortar and pestle and then boil the cut pieces, crushed jeera and pepper along with a cup of water and boil till it reduces in half and drink.