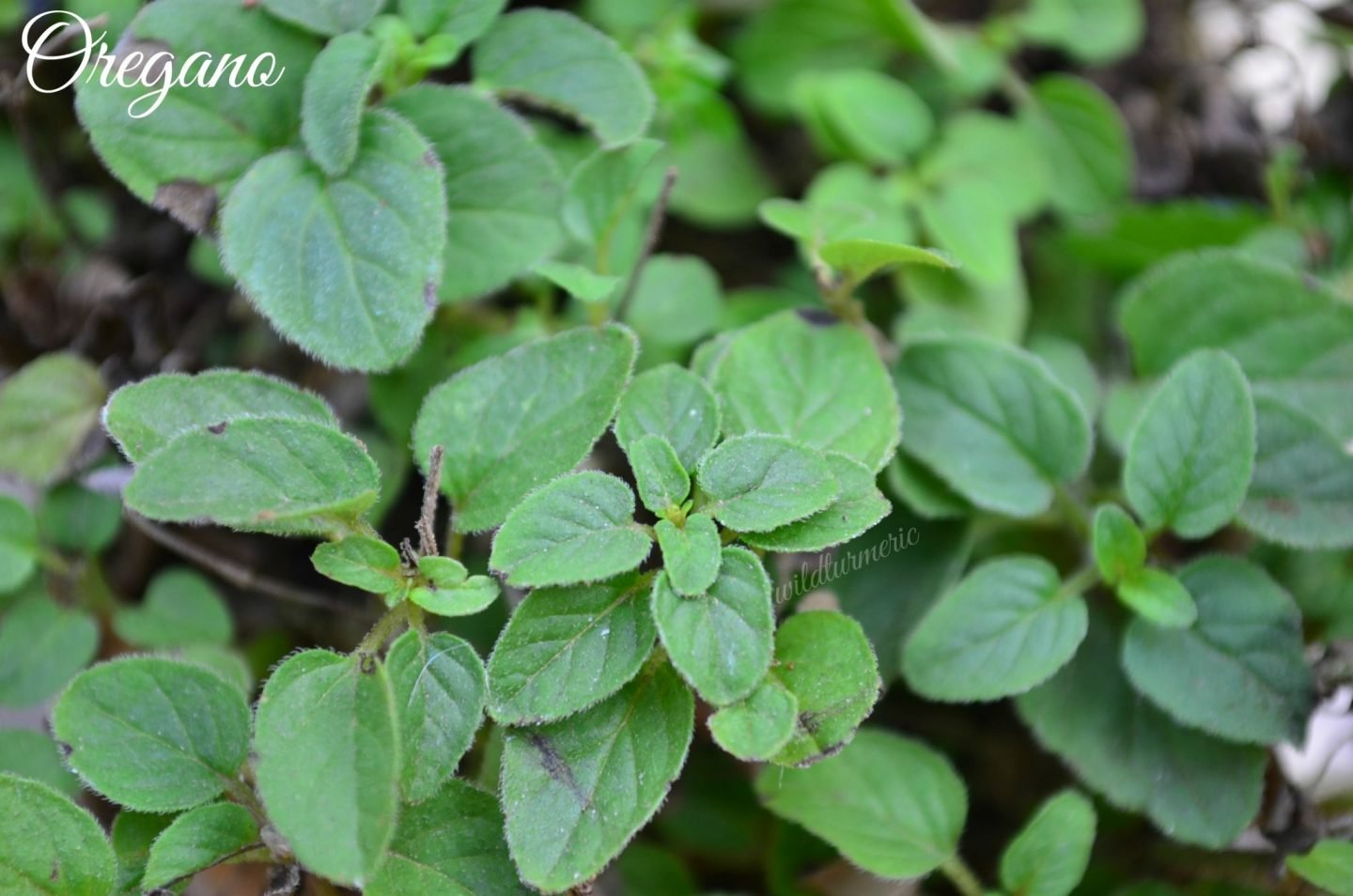 Oregano is a wonderful aromatic herb that has both medicinal uses and culinary uses. Oregano is used for treating cold and cough, stomach problems, hair and skin care and and has wonderful anti-aging properties. Oregano oil extracted from oregano also has wonderful medicinal uses. Oregano tea got by steeping the leaves also is also popularly consumed in many places for it's medicinal uses.
What Is Oregano?
Oregano is a perennial herb that can reach a height of about 25 to 80 cm. It is commonly found throughout Europe. Though it is very rare to find fresh oregano plant here in India, some nurseries do stock it. Oregano plant has oval pointed leaves that grow in pairs opposite each other. They produce crimson colored flowers. I always have oregano plant at home and I collect oregano during late June to early July after it flowers. Once oregano is picked, it is generally used for making infusions and for making essential oil.
Oregano Botanical and Common Names:
The botanical name of oregano is Origanum Vulgare and oregano is commonly called as wild marjoram in English. Oregano is called Ban Tulsi in Hindi, Marugu in Tamil, Ajamo in Gujarati, Maruga in Kannada, Marzanjosh in Kashmiri, Kattumaruva in Malayalam, Janglai Maruaa in Marathi, Mrauvaka in Sanskrit and Maruvamu in Telugu.
Since it is called wild marjoram, in many Indian languages it goes by the same name as sweet marjoram that is commonly found in India whose botanical name is Origanum Majorana. But since oregano is native to Mediterranean and Eurasia, actually it is better to refer it as oregano than calling it with the names of sweet marjoram to avoid confusion.
Oregano Chemical Constituents:
Oregano has been reported to contain phenolic acids, esters, glycosides, flavonoids, steroids and volatile compounds. Oregano essential oil contains around 37 compounds with thymol accounting for 37 %, gama terpinene accounting for 9. 6%, carvacrol accounting for 9.5 % and carvacrol methyl ether accounting for 6.8 %.
Oregano Nutritional Facts:
100 grams of dried oregano contains about 265 calories, 4.3 grams of fat, 69 grams of carbohydrates, 43 grams of fiber and 9 grams of protein. Oregano is rich in vitamin A, calcium, iron and Vitamin C.
Oregano Traditional Uses:
Oregano is traditionally used to treat cold and cough, relieve periods pain and headaches. It is also externally applied for relieving rheumatic pain, toothache and earache. Oregano oil extracted from oregano is used for promoting hair growth. Since it has got antispasmodic properties, traditionally it was used for treating stomach spasms caused due to indigestion.
Oregano Medicinal Uses
1. Anti Cancer Properties:
Oregano has wonderful anticancer properties. In a study, ethanol extract of oregano has proven to be very effective against liver cancer cells. This is due to the presence of bio active compounds carvacrol, thymol, citral and limonene present in oregano. A cup oregano tea can be consumed often to get the ant cancer properties it offers.
2. Antioxidant Properties:
Oregano has powerful antioxidant properties. They help fight of the free radicals that are responsible for premature ageing of our hair and skin. The high amounts of phenols and flavonoids present in oregano is responsible for the antioxidant properties and you can read the study that proves it here.
3. Antibacterial Properties
Oregano has antibacterial properties too. It is especially effective against Salmonella typhi, the bacteria that is responsible for typhoid fever. In a study, oregano oil has been proven to be a good alternative to the standard medication for typhoid fever which usually comes along with lot of side effects. You can read the study that supports this claim here.
4. Anti Fungal Properties
Oregano has powerful anti fungal properties against candida especially of blood and urine origin. But now oregano oil has been proven to be effective against oral isolates of candida too. A simple mouthwash boiling oregano in water will be very effective against oral fungal infections. You can read the study that proves it here.
5. Antiurolithic Activity
Another lesson known medicinal use of oregano is it prevents the formation of urinary stones. Saponins, flavonoids and alkaloids present in oregano prevents the formation of stones and you can read the study that proves it here.
6. Anti Inflammatory Properties:
Oregano is amazing for skin care as it has wonderful anti-inflammatory and tissue remodeling properties. Carvacrol present in oregano has been found to inhibit inflammation very effectively. Oregano reduces inflammation both when taken internally and applied externally.
7. Anti Acne Properties:
Many people suffer from acne usually for them antibiotics are prescribed. But over time they develop antibiotic resistance making the antibiotics less effective. And antibiotics also come with lot of side effects oregano exhibits strong microbial properties against acne causing bacteria and it also does not have any side effects making it a wonderful alternative for prescription acne medications.
8. Prevents Vaginal Infections:
Since oregano has got both antibacterial and anti fungal properties, it very effectively fights of the pathogens that causes vaginal infections. A simple vaginal wash in which oregano oil is included will greatly prevent vaginal infections. We can also boil the fresh leaves with water and use it as a vaginal wash.
Oregano Side Effects:
Oregano if had in the correct dosage, will not cause any problems. But over dosage can cause excitability and irritability. Oregano is best avoided in large doses during pregnancy. Oregano oil should never be applied directly without diluting it in carrier oil else it will cause skin irritation. Never consume the essential oil without medical supervision. Oregano might low blood sugar levels and can interfere with diabetic medications.
Oregano Dosage:
Generally the suggested dosage is around half to one teaspoon of the dried herb if you want to consume it separately in the form of tea. I would suggest slowly increasing the dosage over time for the body to get used to the herb and to prevent any side effects. When using oregano essential oil, try to use 5 to 6 drops for 2 to 3 tbsp of base oil.
Where To Buy Oregano?
In India most of the departmental stores stock dried oregano as it is widely used as a seasoning for pizza. But if you want to buy fresh herb, we have to look for them in herb nurseries. Some nurseries though they don't stock the plant regularly will get the plant for us for a minimal price. Oregano oil can be easily ordered online.
How To Dry and Store Oregano?
Cut fresh oregano stalks, bunch them together and hang them upside down in a dry airy room. If the room is damp, they will form moulds very quickly so it is important to hang them in well ventilated room. Once completely dry, remove the leaves from the stalk with your hands and store in an airtight bottle. You can store the bottle at room temperature if you want to use it quickly else store it in the fridge.
5 Top Ways To Use Oregano For Hair, Skin & Health
1. For Stomach Pain
Since oregano has anti spasmodic properties, it helps treats stomach pain fast. To treat stomach pain, take 5 grams of fresh or dried oregano in a pan. Now boil a cup of water, once it comes to a boil, switch off and pour over the oregano. Let it steep for 10 minutes and then strain. Drink a cup of this to get good relief from stomach pain.
2. For Rheumatic Pain
Since oregano has anti inflammatory properties, using it as a massage oil will help reduce the inflammation. To make the oil, take 100 grams of the dried oregano in a cup. Add in two cups of sesame oil to it. Now sun dry this mixture under hot sun for a day or two. Strain and use it as a massage oil.
3. Oregano Acne Face Pack
For making the anti acne face pack, take a tablespoon of gram flour in a bowl. Now add in 3 drops of oregano oil and enough cucumber juice to form a paste. To use, apply this pack all over the face and neck. Wait for it to completely dry and then wash it off. You can also use fresh oregano extract in face packs too.
4. Oregano Hair Oil
Since oregano has anti bacterial properties, it helps treat all scalp infections. For making oregano hair oil, take a cup of coconut oil in a bowl. Now add in 1/4 cup of extra virgin olive oil to it. Add in 5 drops of oregano oil to it. Mix well and use it is a hair oil daily. This oil will treat all scalp problems along with promoting fast hair growth.
5. Oregano Tea For Cough & Cold
To make oregano tea, 1/4 teaspoon of dried or fresh oregano in a cup. Add in half cup of boiling hot water. Strain after 10 minutes, add honey and few drops of lemon juice to taste and your oregano tea is ready! Oregano tea can be used as a home remedy for treating cold, cough, indigestion, to reduce inflammation and also to improve immunity. This tea is also good for diabetic patients (without honey) as carvacrol reverses all the symptoms of diabetes.