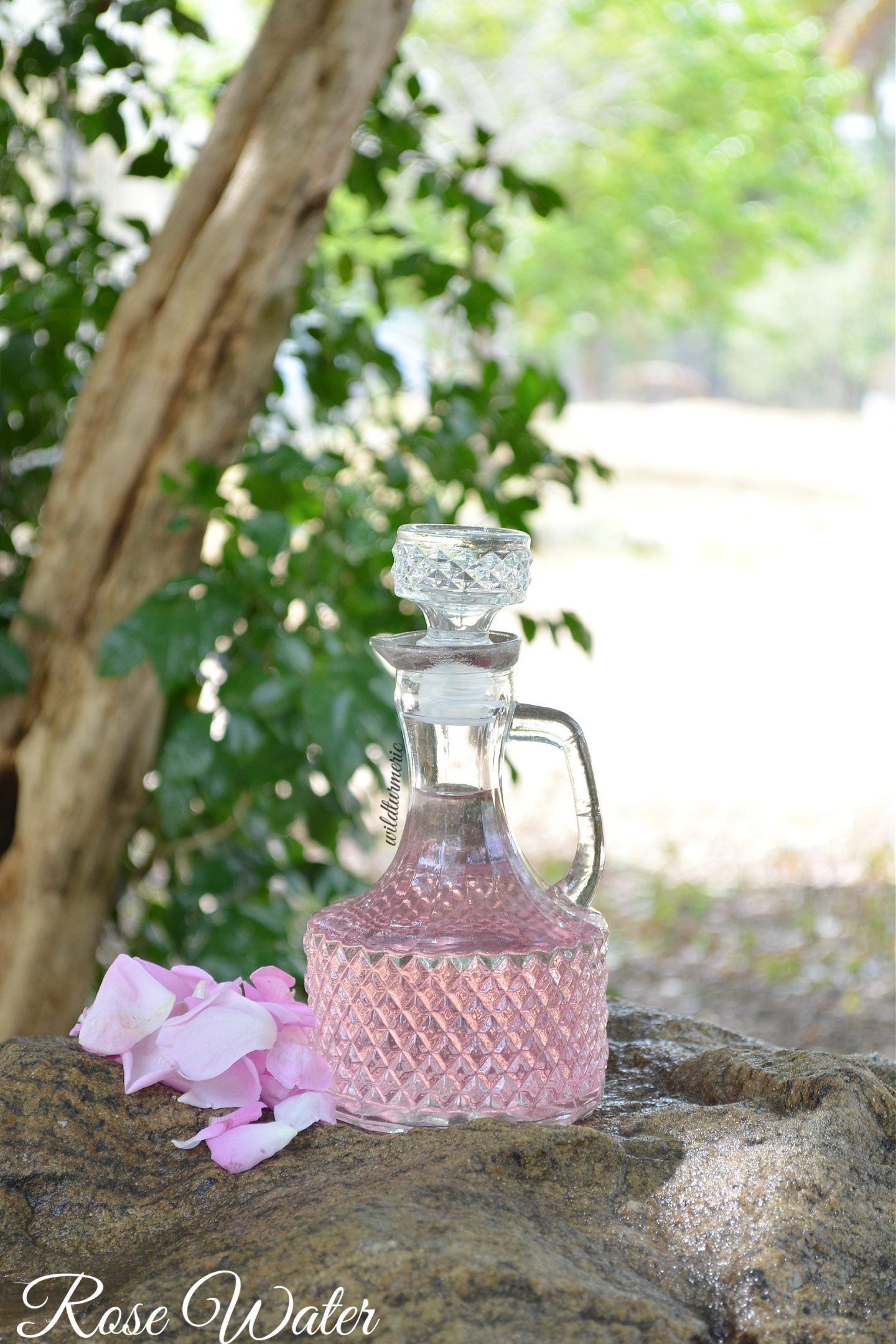 There is a reason rose water is cherished by women from ancient times, it keeps the skin in peak health along with smelling amazingly wonderful. Rose water usage dates back centuries and was used by the famous queen Cleopatra.
Rose water popularly called gulab jal in Hindi is also very versatile, whether you have dry, combination, mature, oily or sensitive skin, you can include rose water in your beauty regimen. Personally I love rose water and have never been without rose water at home. I am addicted to the smell of roses and you will always find me adding rose essential oil in all my preparations.
Homemade Rose Water For Skin Care:
Pure rose water can be made in number of ways and all the methods will yield pure rose water. But I would suggest being very very careful in selecting the roses for making rose water.
The roses should be fresh and they should not be sprayed with pesticides and I would also suggest using paneer variety (Rosa Damascena) roses as they give the best color and fragrance. Here in my place, it is hard to get pesticide free roses in the markets so I always grow paneer roses at home and use them for making rose water.
I also tried a few store bought rose water brands but I didn't like them at all, in my opinion most of the store bought rose water are just colored water mixed with artificial rose essence. I would strongly suggest making your own rose water.
10 Top Rose Water Skin Benefits:
1.Anti Inflammatory Properties:
Pure rose water has anti inflammatory properties and is great for using on inflamed skin. If you are suffering from skin conditions like eczema, acne and skin allergies, try not to use artificially perfumed and colored creams and lotions, switch over to pure rose water.
2. Very Hydrating:
Rose water is very hydrating and greatly helps keep the skin supple and moisturized. Just pour rose water in a spray bottle and use it as a facial mist. Spraying the face with rose water spray will keep it moisturized always. It can also be used for making lip balms, it will keep the lips moisturized.
3. Rose Water Anti Bacterial Properties:
Rose water has wonderful anti bacterial properties and will heal scars, wounds and cuts. Pure rose water has healing properties and can be used a wash for wounds and cuts. Applying rose water on the skin regularly will greatly prevent skin infections.
4. Antioxidant Properties:
Rose water also has wonderful antioxidant properties and regular use will help rejuvenate the skin and greatly prevent premature skin ageing and wrinkles. It also helps maintain the skin's pH balance very effectively.
5. Astringent Properties:
Rose water has very mild astringent properties and helps tone the skin really, really well. It can also be added to homemade toners along with ingredients like apple cider vinegar, it will make the toner mild and usable for all skin types.
6. Calming Properties:
Needless to say, rose water has an amazing and refreshing fragrance that helps calm and relax. If you are stressed and find it hard to relax, everyday night after bath, apply homemade rose water lotion mentioned below all over the body for a few minutes. It will help you relax.
7. For Glowing Skin:
Due to it's anti bacterial properties, rose water treats all minor scalp infections and skin infections really well and regular use will result in glowing and healthy skin. Rose water can be added to both hair and skin formulations and it not only
8. Wonderful Cleanser:
Rose water is an amazing cleanser and it can be used to clean the skin off any makeup. I make a simple makeup remover at home using pure rose water and coconut oil that removes makeup very effectively.
9. Cooling On The Skin:
Rose water is very cooling and helps relax and refresh tired eyes. Washing the eyes with pure rose water will help get rid of tiredness, puffy eyes and redness very effectively.
10. Treats Body Odour:
If you enjoy the smell of fresh roses, it can be used for treating body odour too. Since it has anti bacterial properties, it will help reduce body odour causing bacteria. To treat body odour, simply mix bath powder with rose water, it will not only treat body odour but will leave your skin with a wonderful scent too
Where To Buy Rose Water?
If you don't want to make rose water at home and want to buy it, I would suggest looking out for a brand that is organic and one free of color and artificial fragrance. There are many Indian brands and you can buy them in all departmental stores in India. You can also order pure organic steam distilled rose water online too.
Rose Water Side Effects For Skin
Rose water usually agrees with everyone if it is made with pure pesticide free roses else it might cause cause skin irritation and breakouts. When you are making rose water at home, make sure to use only pesticide free roses. If you are buying rose water, make sure to buy only organic steam distilled rose water. Most of the rose waters we get in the markets are just water mixed with synthetic rose essence so please take your time and research well before buying rose water to avoid any side effects.
How To Use Rosewater For Skin Care:
1. Rose Water Body Lotion: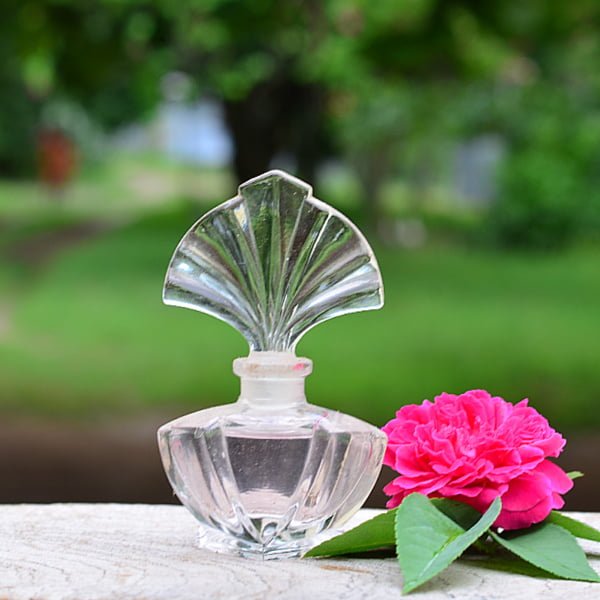 One of the best ways to use rose water for skin is by making this homemade lotion with it. The lotion is non greasy and moisturizes the skin nicely with a wonderful smell of fresh roses. This homemade body lotion is very good for
dry skin and especially during the winter months it will keep the skin hydrated. The ingredients needed for this are basic and simple, they are rose water, glycerine, lemon juice and rose essential oil.You can find the recipe for it here.
2.Rose Water Night Cream: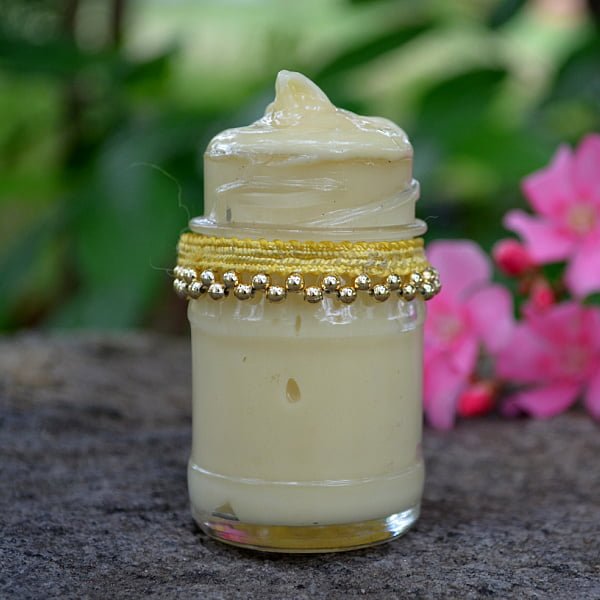 This homemade night cream made with pure rose water, distilled water, almond oil, beeswax and rose essential oil is one of my favorite creams that I make regularly at home. This rose water night cream is very very nourishing and will be perfect for aging skin. It also smells amazingly wonderful, you can find the recipe for it here.
3. Rose Water Eye Wash:
Rose water when used as an eye wash treats redness of eyes and brightens the eyes really well. All you need to make the eye wash are rose water and few rose petals. Washing the eyes with rose water eye wash has a soothing effect on the eyes and will greatly help relax the eyes. You can find the recipe for it here.
4. Nutmeg And Rose Water Face Pack For Acne:
Here in our place this face pack which consists of rose water, nutmeg and sandalwood is very very famous for treating acne scars. Regular use treats both acne and acne scars very very effectively. Also this is a very safe remedy that can be used for all skin types. You can find the remedy here.
5. Rose Water Eye Makeup Remover: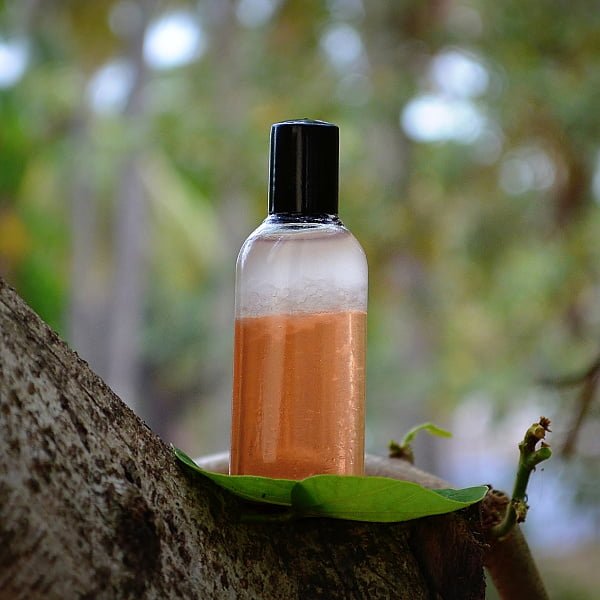 An another favorite of homemade products of mine is rose water eye makeup remover. Rose water combined with coconut oil is an amazing makeup remover. The only problem is the oil will separate and float on top, each time before we use we have to shake it but it does a great job of removing the makeup. You can find the recipe here.
6. Best Rose Water Toner:
Rose water can be used very effectively as a toner. To use, just dip a small piece of sponge in pure rose water, squeeze out excess rose water and use. I would also suggest storing pure rose water at home always, you can use it in almost all the beauty preparations.