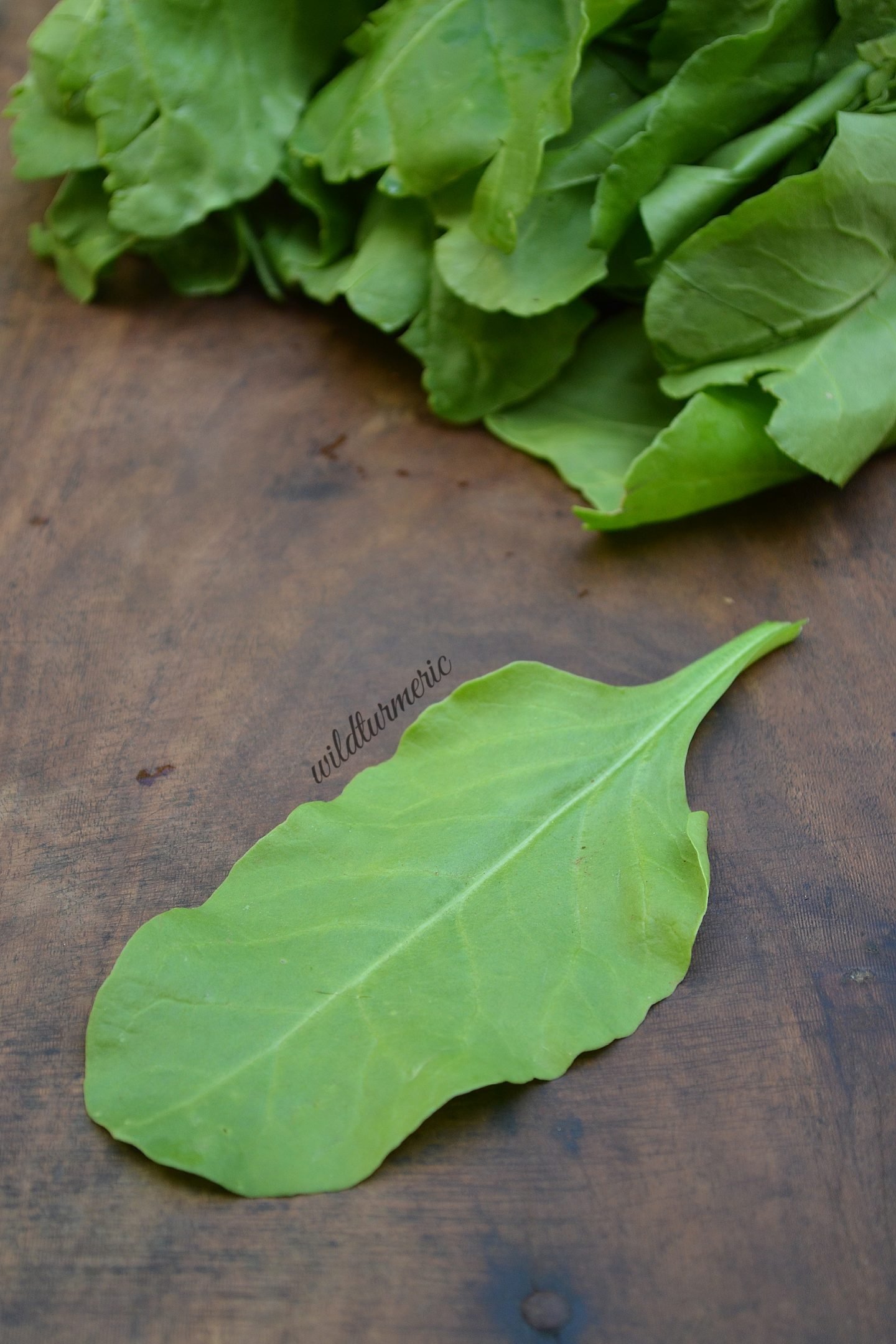 Like many other greens, we consume spinach (palak | pasalai keerai) regularly at home and I love it a lot. Spinach has many health benefits and medicinal uses, it is also cheap and easily available everywhere. The scientific name of spinach is Spinacia Oleracea.
It belongs to the Amaranthaceae family and genus Spinacia. Spinach is said to have originated in Persia and then later spread to other countries. It is unknown how and when spinach was introduced to India but it is one of the most consumed greens here in India.
Here in Tamil Nadu we mainly make masiyal or stir fry out of spinach. Since I love spinach very much, I have tried many dishes and some have become family favorites and I have given all the recipes below. If we know how to cook with spinach, it is very easy to incorporate it into our daily diet.
Spinach Common Names:
We call it Palak in Hindi, Pasalai Keerai | Palak Keerai | பசலை கீரை in Tamil, Palakura in Telugu, Vasala Cheera in Malayalam, Basale Soppu in Kannada, Palak in Punjabi and Palang Sag in Bengali. There are many varieties of spinach and here in Tamil Nadu, the two common varieties are Kodi Pasalai (creeper) and Tharai Pasalai (one that grows in the ground).
Spinach Nutrition:
100 grams of spinach has around 23 calories, 3.6 grams carbohydrates, 2.9 grams protein, 2.2 grams of fiber and 0.4 grams fat. It is rich in vitamin A, B1, B2, B3, B6, B9 along with significant amounts of vitamin C, K and E. It is rich in minerals like manganese, calcium, iron, magnesium, phosphorus, potassium, zinc and sodium.
Spinach Medicinal Uses:
1. Anti Cancer Properties:
Spinach is rich in flavonoids and studies have shown that consuming flavanoid rich foods reduces the risk of ovarian cancer. Foods high in beta carotene and vitamin A like spinach reduces the risk of breast cancer when consumed regularly. Consuming spinach also reduces the risk of prostate and colon cancer too.
2. For Alzheimer:
Diets rich in antioxidants, polyphenolic compounds, flavonoids and vitamins are essential for healthy brain and nuerocognitive function. Our humble spinach is rich in all the above mentioned nutrients making it an effective anti Alzheimer plant. Regular consumption of spinach will also reduce age related diseases greatly, you can read the study that proves it
here.
3. Antioxidant & Anti Inflammatory Properties:
Now medical practitioners warn us regularly that most of the modern day diseases we are facing are due to stress. There has to be a balance between free radicals and antioxidants in our body else it will lead to a condition called oxidative stress.
The only way to prevent oxidative stress is to eat antioxidant rich foods like spinach. Spinach has wonderful anti inflammatory properties too, it is a wonderful ingredient to have while we suffer from any inflammation.
4. For Reducing Blood Pressure:
Increase intake of nitrate rich food increases circulating nitrite and nitric oxide which results in reduction in blood pressure. Green leafy vegetables like spinach are rich in nitrate and will lower blood pressure if consumed regularly. You can read the research that supports this claim
here.
5. For Treating Ulcer:
Spinach juice is very good for wound healing especially ulcers of the stomach. Most times when we are on antibiotics, we usually end up with stomach ulcers.
Next time you are on antibiotics, try consuming spinach juice, it will greatly prevent stomach ulcers. You can read the study that proves it here.
6. For Eye Health:
Spinach is rich in antioxidants that protect the eyes especially lutein. Lutein prevents age related macular degeneration of the eyes and spinach contains plenty of it.
When I was young whenever I used to refuse to eat spinach I will always be advised that I will have a sharp eye sight if I consume spinach and how right my elders were!
7. For Bone Health:
Spinach is a good source of vitamin K which is essential for the healthy bones. It is especially useful for us women, consuming leafy greens like spinach regularly will ensure that we maintain our bone mass and to a great extent will prevent osteoporosis.
8. For Treating Anemia:
100 grams of spinach have 2.71 mg of iron, almost 21 % of the recommended daily recommendation of iron for adults. However raw spinach contains iron inhibiting substance called oxalic acid so it is best to consume cooked spinach for treating anemia. If you are consuming raw spinach juice, I would suggest taking it along with iron absorption enhancers like amla or orange.
9. For Hair:
I have been always advised from my young age to consume spinach so I could have thick hair. Spinach is rich in vitamin B, C, E, magnesium, iron, calcium and omega 3 fatty acid all very essential for promoting hair growth.
10. For Skin:
Spinach is rich in antioxidants and consuming spinach regularly will greatly prevent free radicals which is the main cause for premature skin ageing. Since spinach is rich in vitamins especially vitamin A and vitamin C, it helps improve the skin tone.
It also helps in skin repair. Spinach can also be given to babies and since it low in calories and rich in nutrients can be included weight loss and body building diet too.
Spinach Side Effects:
Like mentioned before, consuming raw spinach will hinder iron absorption. Also don't over consume spinach, it will lead to gas and bloating. Spinach is rich in purines and if you are suffering from gout and kidney stones avoid consuming spinach in large quantities. If you are taking anticoagulant medications, spinach might interfere with it.
5 Top Ways To Use Palak (Spinach) At Home:
1. Spinach Juice: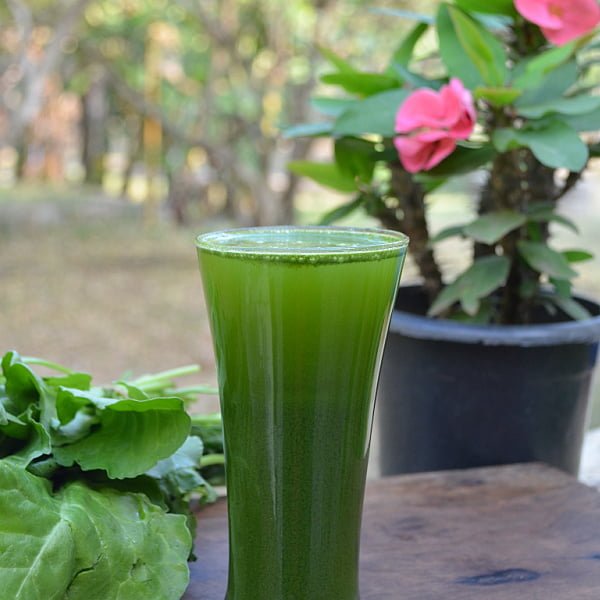 For making the spinach juice, take cumin seeds and peppercorns in pan and fry for a few seconds and powder in a blender. To make the juice, take fresh spinach leaves and fresh coriander leaves in a blender, add a squirt of lemon juice, powered cumin and pepper powder and enough coconut water to grind into a smooth juice. Since we are adding lemon juice, it will help with iron absorption too.
2. Palak Paneer (Spinach In Paneer):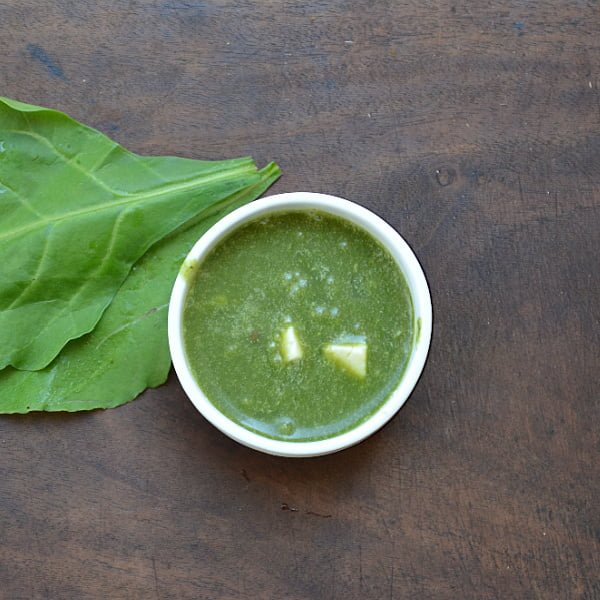 For making palak paneer, heat a teaspoon of oil and fry finely cut spinach (1 big bunch) and 2 green chillies till palak wilts, let cool and grind. In the same pan, heat an other teaspoon of oil and fry 3 garlic cloves, 2 big onion thinly sliced for a few seconds. Add 2 large tomatoes and fry till tomatoes turn mushy. Let cool and grind.
In a pan heat a tablespoon of butter, add cumin seeds, add the ground tomato mixture along with a tablespoon of coriander powder, required amount of red chilli powder, salt and tiny pinch of sugar. Fry till butter oozes out, add in the palak mixture and cubed paneer. Boil a for a minute or two and switch off.
3. Spinach Dosa:
For making palak dosa, heat sesame oil in a pan and fry finely cut garlic and green chillies. Add the washed and cut palak to it and fry till it wilts and switch off.
Let cool and grind to a smooth puree and add to left over dosa batter and make dosas. You can add finely cut onion to the dosa batter too, goes really well with coconut chutney…
4. Spinach Soup: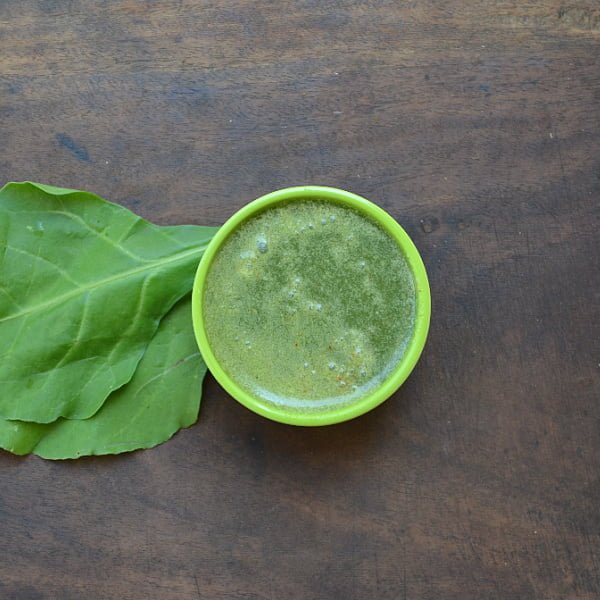 This is my favorite spinach soup and it is so very easy to make at home. For making the soup, heat little butter in a pan. Add finely cut garlic (5 garlic pods) and fry for a few seconds, add in 1 finely cut big onion and fry till it turns translucent. Add in the finely cut spinach and fry till it wilts.
Switch off, let cool and grind to a smooth puree. Add a cup of milk to the ground mixture to thin it down and strain to get smooth mixture and set aside. Heat the mixture before serving, add required amount of salt and pepper and serve hot.
5. Aloo Palak (Spinach With Potatoes)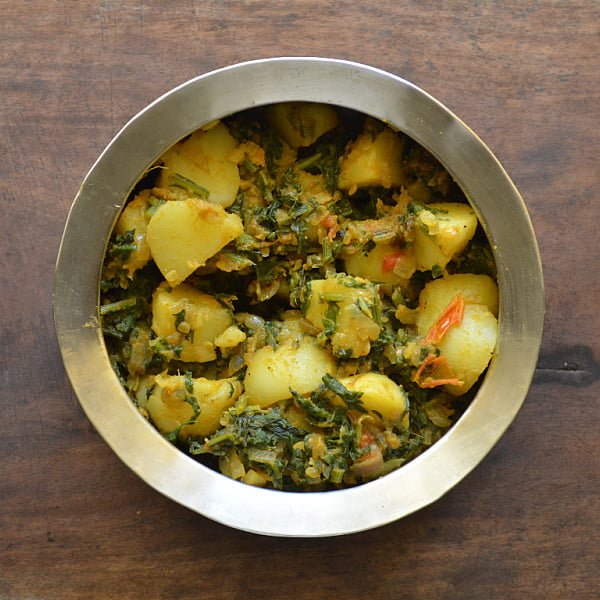 Wash, peel and boil potatoes till done but not mushy. Heat oil in a pan, add 1 cinnamon and 2 cloves. Add in a tablespoon of garlic paste and fry till the raw smell goes, add 2 thinly sliced onion and fry. Add in turmeric, coriander powder, red chilli powder and salt.
Fry in low flame for a few seconds. Add 1 finely cut tomato and fry till it turns mushy. Add in finely cut spinach and fry in low flame till it wilts. Add in the boiled potatoes and garam masala. Mix till everything is blended well and serve.
NOTES:
Try using fresh spinach in the recipes for best taste and flavor.
For kids who make a great fuss eating spinach, spinach dosa is a great idea.
Along with the given recipes, we also make traditional pasalai keerai masilyal at home too.