There are two types of gooseberries found commonly in our place. We have both the varieties in our farm. Out of both, the bigger variety of gooseberry called "Amla" is known for it's curative properties. Here in India, apart from using it in culinary, we also make a lot of external application for the skin and scalp with it.
This homemade amla hair oil is especially useful for people, who have a drying and thinning hair. Amla hair oil promotes hair growth, conditions the hair well and brings the natural shine to it, if used regularly. Usually this oil is used as pre-shampoo treatment.
This amla hair oil is massaged well into the scalp and left for at least 30 minutes, before washing the hair with arappu/mild shampoo. Coconut oil is used as a base for this oil. I can't think of a better oil for hair than coconut oil. Try using virgin coconut oil. I use the coconut oil that we get from the coconuts in our farm.
To make this oil, remove the seeds from the goose berries and grind them finely without adding water in a blender. Squeeze out the juice and measure it. Take equal quantity of coconut oil and heat them together till the moisture evaporates. Cool and strain. You have made your own wonderful hair oil!
Homemade Amla Hair Oil Recipe For Hair Growth
METHOD:
1. Pound fresh amlas and remove the seeds.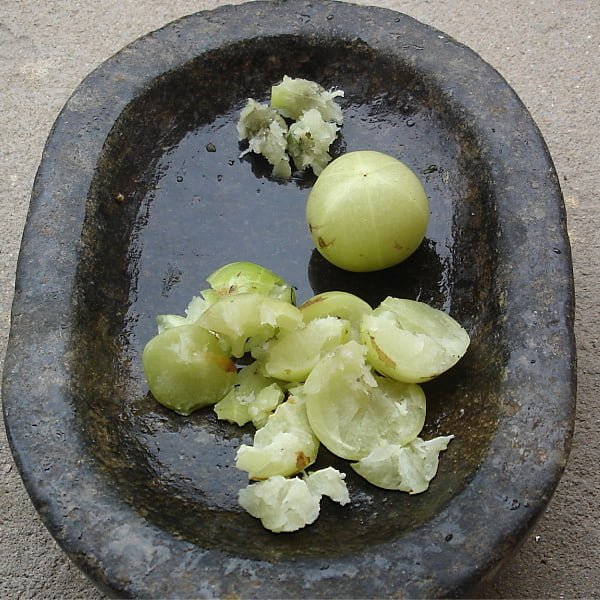 2. Grind them in a mixer without adding water.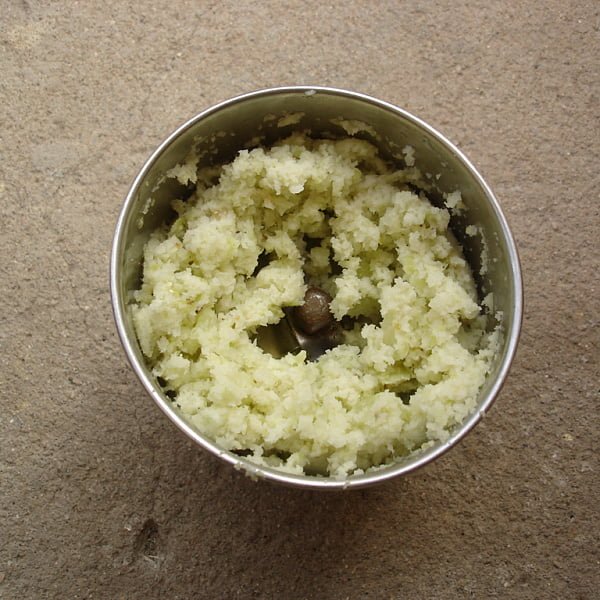 3. Squeeze out the juice and strain.
4. Boil coconut oil and amla juice in a pan.
5. After 5 to 10 minutes on medium flame, you will find that the water has completely evaporated and the amla paste will settle down and turns a light brown color. The sizzling sound also would have settled down.
6. Switch off , cool and strain. Pour it in glass bottles and use it regularly before hair wash for lustrous and thick hair.
NOTES:
Don't add any water while grinding the amlas.
When making the oil, the water content should be completely gone else the oil will turn rancid soon.
Try using fresh amlas, else you will not get lot of juice from it.
Don't let the oil brown too much.