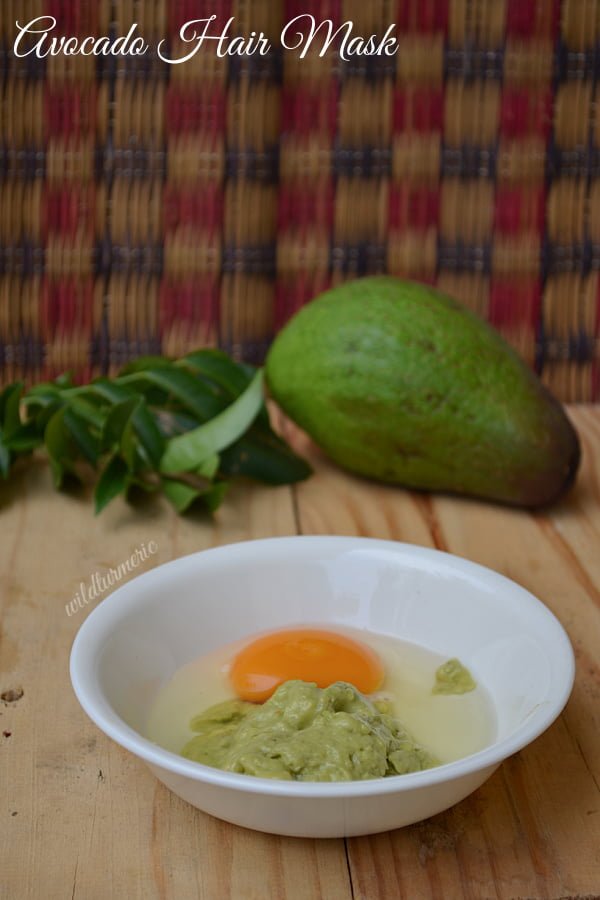 Avocado has many hair care benefits and avocado hair pack is one of the best home remedies for treating dry and damaged hair. Avocado oil extracted from the pulp is also excellent for hair care too. I make avocado hair mask regularly at home and I also love using avocado oil for hair massage, it strengthens my hair follicles really well.
What Is Avocado?
Avocado is one of the fattiest fruits in the world. Avocados were first introduced to India in the early 19th century, now you can get avocados in all the vegetable shops in major cities in India. Though avocados are rich in fat, they are mostly moneunsaturated fat with is very good for us.

5 Top Avocado Hair Benefits
1. Treats Split Ends
If you are suffering from split ends try applying avocado mixed with coconut oil as a hair pack for a few days regularly. Avocado deep conditions the hair and will greatly help prevent and treat split ends.
2. Promotes Hair Growth
Avocado oil extracted from the pulp helps promote hair growth if used as a scalp massage oil. Avocado hair oil treatment will help moisturize, repair and strengthen the hair if used on a regular basis as it is rich in essential fatty acids, vitamins, minerals and antioxidants.
3. Prevents Scalp Problems
Avocado oil has anti microbial properties making it one of the best treatments for scalp problems including dandruff and itching. For treating scalp problems, mix avocado oil with a few drops of tea tree essential oil and massage it in the scalp for a few minutes and then wash it off with a mild shampoo.
4. Nutrients For Hair Growth
Avocado is a nutrient rich food that is rich in monounsaturated fat, potassium, vitamin C, vitamin B6, magnesium and iron, all of which are very essential for good hair growth. Try to consume avocado regularly as much as possible to reap all the hair care benefits.
5. Natural Hair Smoothening Treatment
Many of us do keratin hair treatment which is a formaldehyde based treatment to smoothen and straighten our hair but it comes along with a lot of side effects. If you are looking for a natural hair smoothening treatment, look no further than avocado. It will smoothen your hair in just a single use, try the hair pack I have given below.
Three Top Ways to Use Avocado for Hair Growth
1. Avocado Hair Smoothening Treatment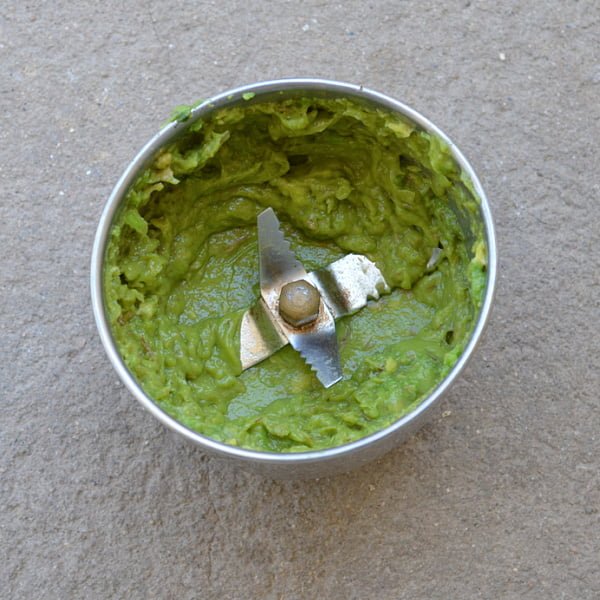 For the hair smoothening treatment, take an avocado and mash it in a blender. Now take a quarter cup of homemade curd and pour it over a thin muslin cloth and hang it to drain out the water completely. Now mix both together along with a tbsp of extra virgin olive oil and apply all over the hair, wait for 15 minutes and have hair wash as usual. You can do this hair treatment at least weekly once or twice regularly.
2. Avocado Hair Oil
To use avocado hair oil, take two tablespoons of cold pressed avocado oil in a cup. If you have loads of avocado at home, you can make your own avocado oil at home too. To the oil add in 5 drops of rosemary essential oil and mix well. To use, massage this oil all over the scalp and hair. Dip a towel in hot water and wrap it around your head. Once it loses the heat, remove the towel, have hair wash and condition your hair as usual.
3. Avocado Hair Mask
To make the mask, remove the flesh from an avocado and beat it in a mixer along with virgin coconut oil to a smooth paste. Add an egg to the mixture and mix it well to form a paste. The paste should not be too runny, so don't add too much of coconut oil. To use, part your hair and apply it all over the scalp.
Make sure to apply it evenly so it covers all over the scalp. Wait for 20 to 25 minutes before washing it off with a mild herbal shampoo. I personally feel my hair is much healthier if I use hair packs regularly. It takes just few minutes to make them and homemade hair masks like this really reduce hair fall, if combined with a healthy diet. This homemade is especially useful for people with dry hair.