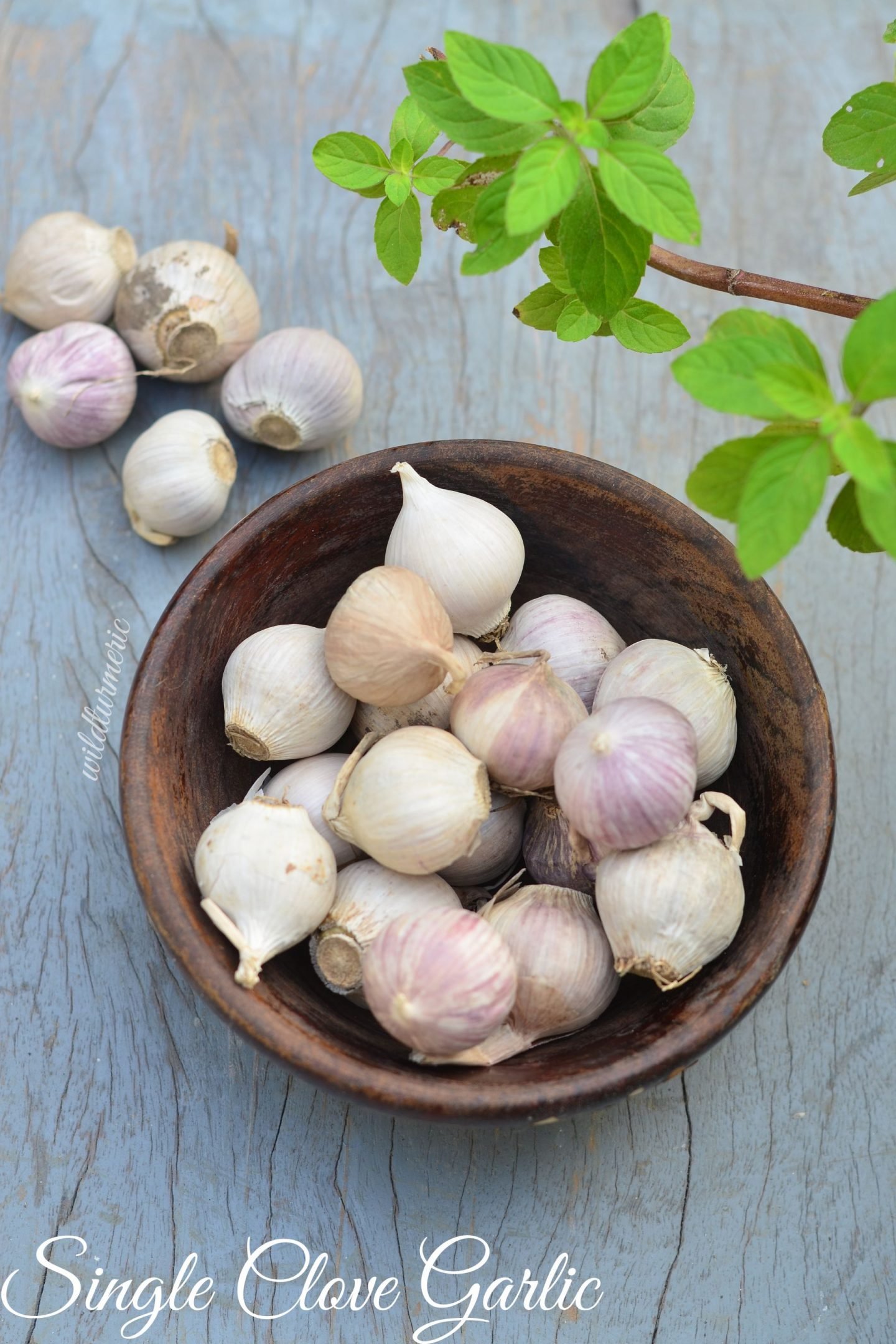 Garlic is a real boon to women especially if consumed on a regular basis. It can help us in so many ways from reducing high cholesterol and pregnancy risks to losing excess weight. Here at home, we consume garlic regularly, I make sure to add it most of the dishes I cook to get all the benefits it offers.
What Is Garlic?
Garlic is a species of bulbous plant and is closely related to our common onion. It is a perennial flowering plant that grows out of a bulb. Garlic plant has a tall stem that grows almost up to 3 feet. The plant produces flowers and is mainly of purple colour. It is native to Asia and Iran and is now widely consumed all over the world. China is the top supplier of garlic now.
Garlic Benefits For Women: 5 Top Ways!
1. Reduces Cardiovascular Risk In Postmenopausal Women
As we reach menopause, cardiovascular risk also increases. Garlic along with regular exercise has been shown to prevent cardiovascular problems in postmenopausal women. In a study, 30 postmenopausal women were divided into four groups. The first group was placebo, the second group took garlic supplements, the third group only exercised and the fourth group exercised and also took garlic extract.
After 12 weeks of treatment, bodyweight was significantly decreased in in the groups that took garlic extract and exercised. Total cholesterol also was significantly lower in both the groups that exercised and took garlic supplements. If you are reaching menopause, it is a good idea to exercise regularly and also take garlic supplements to prevent cardiovascular problems.
2. Reduces Certain Pregnancy Risks
One of the complications of pregnancy is pre-eclampsia which is a dangerous condition characterized by high blood pressure. It usually begins after 20 weeks of pregnancy and can lead to to serious complications to both mother and baby.
In a study, 44 pregnant women aged 18 to 40 years were divided into two groups. One group received 1 garlic tablet and another group received placebo once daily for a period of 9 weeks. After 9 weeks, the group that took garlic supplement experienced decreased levels of serum high sensitivity c-reactive protein which is one of the main reasons that leads to pre-eclampsia.
3. Good For Women Suffering From PCOS
Polycystic ovarian syndrome also called as PCOS in short is an endocrine related disorder and is increasing day by day due to changes in our food habits and sedentary lifestyle. A study was done on 80 PCOS patients, they were given a garlic supplement or placebo after lunch for a period of 8 weeks. After 8 weeks, the group that took garlic supplement everyday reduced their serum total cholesterol levels compared to placebo group. Also there was a significant decrease in serum triglyceride levels and systolic blood pressure too.
4. Aids Weight Loss:
Garlic has a positive effect on people who are suffering from non alcoholic fatty liver disease which is unfortunately rising now due to the the higher consumption of processed foods. In a study, 110 subjects who were suffering from non alcoholic fatty liver disease were given either two garlic tablets daily or placebo. The group that took garlic supplements observed significant reduction in body weight compared to placebo.
5. Prevents Breast Cancer:
Consuming a diet rich in fruits, spices and vegetables helps reduce the risk of developing breast cancer and garlic tops that list. Any ingredient that is rich in antioxidants, helps improve immunity and has anticancer properties will help prevent cancer including breast cancer, garlic possesses all these properties. MCF-7 cells (breast cancer cells) when treated with fresh garlic extract became morphologically distinct and lost cell to cell contact. Interestingly this effect was found only in fresh garlic extract and not with boiled garlic extract.