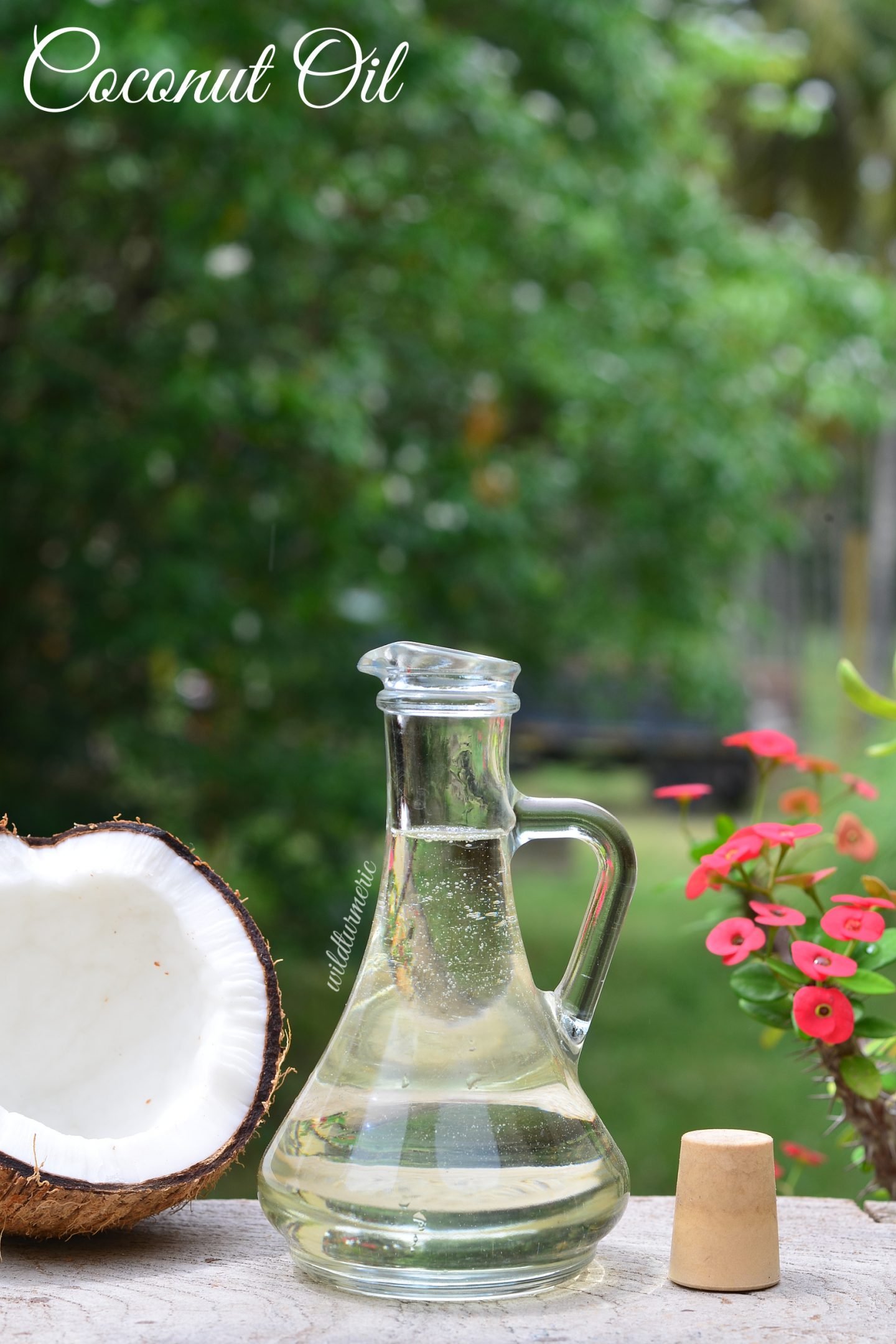 Since the summer has started, I was busy last week making fresh homemade coconut oil for this year's use in cooking. We store the homemade coconut oil in huge jars, after it is sun dried well and use it throughout the year. Making homemade coconut oil is a time consuming process. We first cut open the coconuts and sun dry them till the inner flesh starts leaving the outer shells. Then we remove them from the outer shell and cut them into pieces and again sun dry them.
After that we send it to the local oil mill, where they extract the oil with little bit of jaggery. When the oil is brought home from the oil mill, it is very cloudy and has a milky appearance. We sun dry the oil for a week, till the residue settles down and the clear oil floats on top. We strain the clear oil and store it in huge jars in our pantry.
Since both my parents and in laws use coconut oil for cooking, I love the flavor of coconut oil very much. Now that I am so used to homemade coconut oil, I find it very hard to use refined coconut oil from the markets. Once I had bought a small bottle of coconut oil while traveling and I was shocked to see that the coconut oil did not even solidify during winter time.
One of our relatives also mentioned about coconut oil manufacturers adding coconut essence to refined coconut oil that is made from inferior coconuts to get that fresh smell. I personally feel that we should make it a point to use unrefined oils. That is how our elders were using these oils all these years and in my humble opinion, that is how we should continue to use these oils, to get all the benefits they offer.
We also make an easy version of unrefined coconut oil from coconut milk. The homemade extra virgin coconut oil/ kachiya enna recipe made this way is so pure, that it can be even used on new born babies skin. This homemade oil can be used on skin, hair and even for massage. To make coconut oil, first grate fresh coconut and grind it in a mixer along with little water and strain it to get coconut milk.
Now start heating the coconut milk in a pan, first the coconut milk will split. Continue boiling it till it reduces nicely and all the water evaporates. At one point, you will find the coconut oil separating and beautiful coconut smell emanating, at this stage switch off. Let it cool and strain the oil. The amount of coconut oil got from this method is very less, so we use this method to make coconut oil especially for using it on babies.
How to Make Virgin Coconut Oil at Home
METHOD:
1. Grate an organic coconut. Extract coconut milk by blending the freshly grated coconut with little water in a blender and strain.
2. Heat the coconut milk in a thick bottomed pan.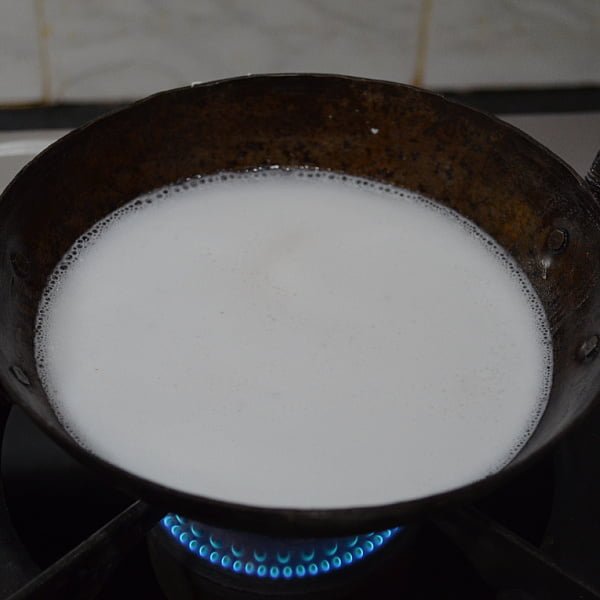 3. After some time you will see that the coconut milk has split, continue boiling.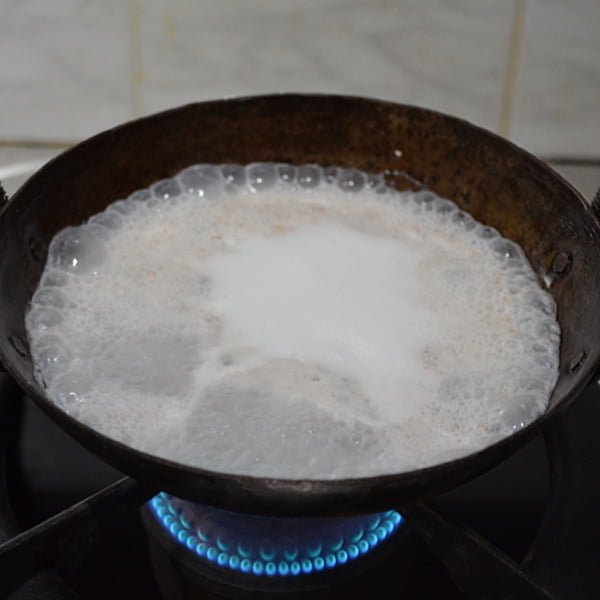 5. Boil till the water evaporates fully.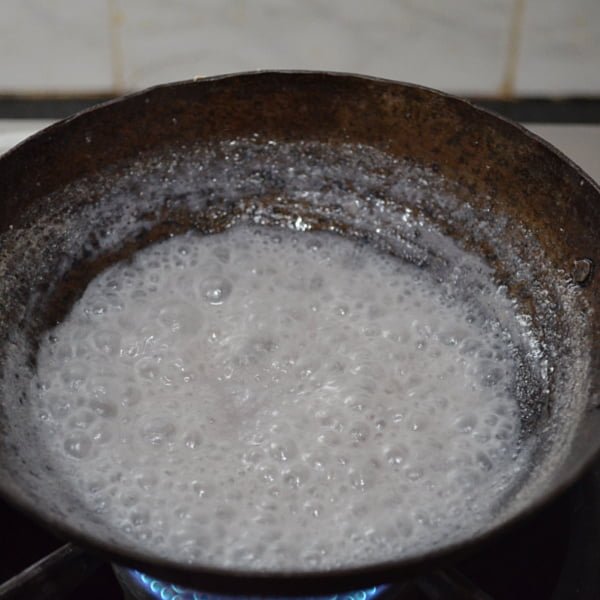 6. When you continue boiling for some more time, you will find oil floating on top. Now switch off.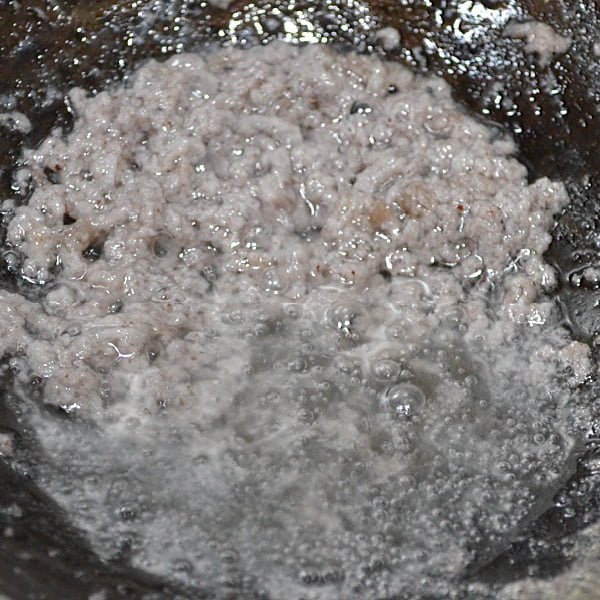 7. Let it cool, strain and store it in glass bottles. Now your homemade fresh coconut oil is ready!
NOTES:
Make sure to use organic coconut, if you are planning to use it on babies.
Use thick bottomed pan, else it will burn easily.
It takes quite some time to make this oil, so make it when you have plenty of time.