The 10 step Korean skin care routine is getting very very popular now as it has amazing skin care benefits. Korean skin care routine can be done either in the morning or night and once you get the hang of it, you can easily do it within 15 t0 20 minutes including applying sheet mask.
Korean skin care routine can be done by all types of skin. Dry skin, oily skin, combination skin and even sensitive skin will benefit doing Korean skin care routine regularly. With some slight changes to the Korean skin care routine mentioned below, anyone can use it and get all the skin care benefits it offers.
One of the dear subscribers asked me to do a video on Korean skin care routine few days back. I knew about Korean skincare routine but didn't know the details fully. So the last few days I was reading books on Korean skincare which explained the 10 step process in great detail.
Now the one big problem I faced was the books suggested exotic store bought Korean products for the routine. I rarely use store bought products so I thought of doing the Korean skincare routine exactly like mentioned but with homemade beauty products and it was really wonderful and great fun! This routine leaves your skin super hydrated and glowing.
What Is Korean Skin Care Routine?
Korean skin care routine is just like our normal skin care routine which involves cleansing, exfoliating and moisturising but it is more elaborate. The Korean skin care routine has two steps for cleansing alone, one is water based cleanser and another is oil based cleanser. Another unique thing about Korean skin care routine is the usage of essence which helps hydrate the skin. Applying sheet mask is also an another unique thing that is done as part of the routine.
Korean Skin Care Routine Benefits:
1. Prevents Acne:
Since Korean skin care routine deep cleanses our skin, it greatly helps prevent acne and it also treats existing acne break outs too. The homemade Korean skin care routine that I have given below is done with ingredients that has anti acne properties.
2. Fades Dark Spots:
Korean skin care routine has skin lightening properties and helps fade dark spots very very well. Especially the orange and sugar scrub and the lemon and honey sheet mask in this recipe will help fade dark spots very quickly.
3. Removes Blackheads & Whiteheads:
Korean skin care routine greatly helps prevent blackheads and whiteheads as it effectively prevents clogged pores. Even if you have blackheads, doing the routine regularly will help remove it very effectively.
4. Treats Hyper Pigmentation:
Korean skin care routine is amazing for people who are suffering from hyper pigmentation as it helps even out the skin tone. If you are suffering from hyper pigmentation, try to do this routine as often as possible to see results.
5. Hydrates The Skin:
I have dry skin and this routine hydrated my skin and left it smooth, soft and radiant. One important thing about Korean skin care routine is it involves using serum, essence and moisturiser so it hydrates our skin really really well.
10 Step Korean Skin Care Routine For Oily & Dry Skin:
First Step:
The first step is oil cleanser. For the cleanser, take a tablespoon of extra-virgin olive oil in a bowl. Add in two drops of tea tree essential oil to it. Mix well and your oil cleanser is ready! All Korean beauty routines start with an oil cleanser. For oily skin, use jojoba oil instead of olive oil. To use, apply little bit of oil on dry face with your fingers in upward circular motion for a minute and then wash it off in lukewarm water. Oil based cleansers will help break down all the impurities left on our skin.
Second Step: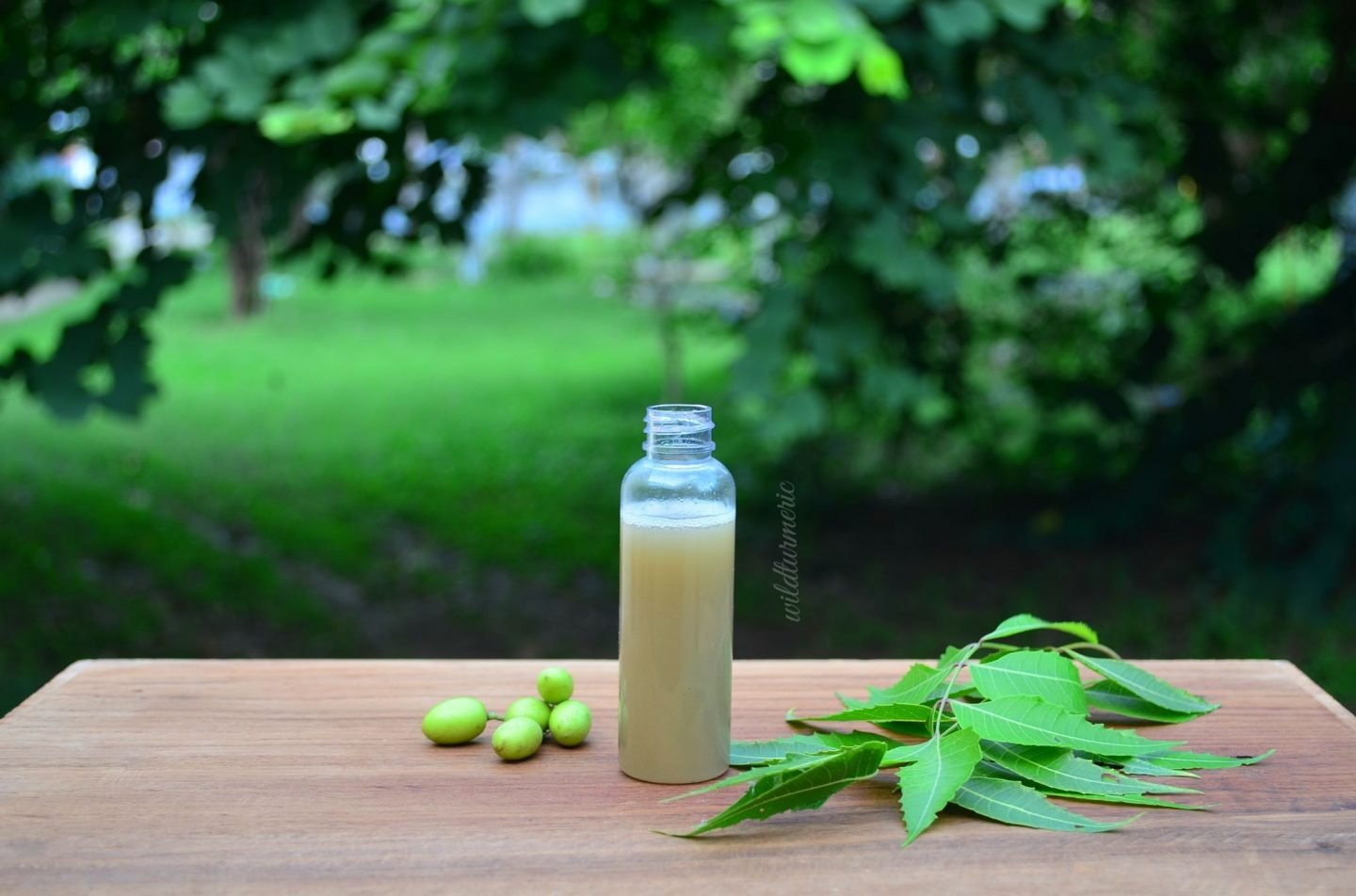 The next step is using a water-based cleanser. For the cleanser, I boiled a handful of neem leaves along with soap nuts and strained out the liquid. I then added in a teaspoon of aloe vera gel that is free of color and perfume. An amazing all-natural water based cleanser is ready! This cleanser is good for oily, dry, combination and sensitive skin. Cleansing twice is said to reduce all impurities thoroughly which is the leading cause of breakouts. You can also make this cleanser with liquid Castile soap too.
Third Step:
The third step is using an exfoliating scrub. For this scrub, take a tablespoon of fine castor sugar in a bowl. Now squeeze in enough orange juice to form a paste. Mix well and use it as a face scrub. For sensitive skin, use rice flour mixed with rose water. Scrubbing helps loosen debris in clogged pores and removes dead skin very effectively. It also improves the skin texture and brightens our complexion. The Korean skin care books I read suggested using sugar scrubs so I used orange sugar scrub and it exfoliated my skin amazingly well.
Fourth Step: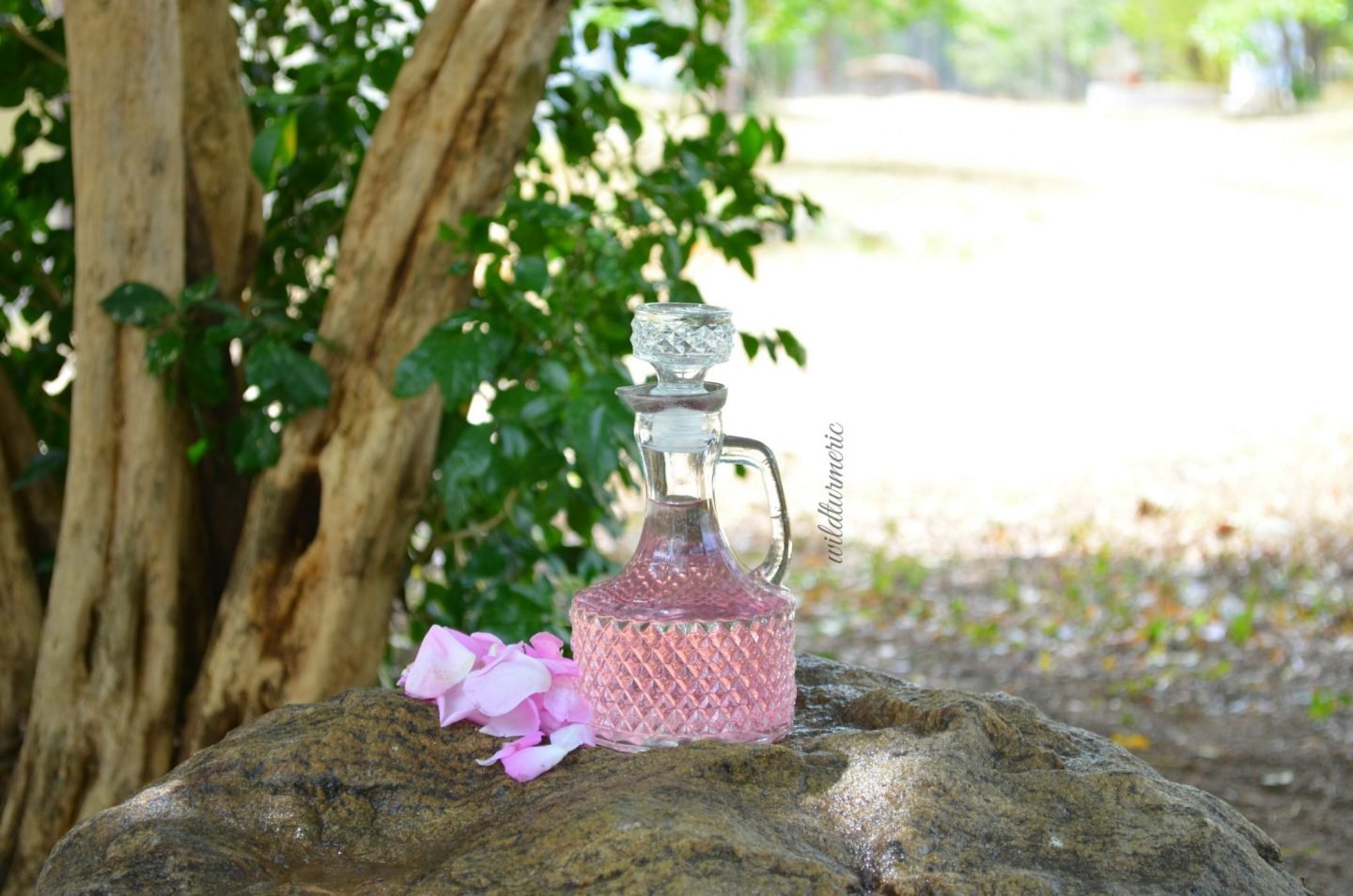 The next step is applying a toner. Korean skincare routines use hydrating toners instead of astringent ones so I used rose water as a toner. You can use either homemade or store-bought rose water. Rose water can be used by all skin types. Toners help remove any leftover residue after cleansing. It also preps the skin to effectively absorb the essence and serum that we'll be applying next. To use, take little bit of rose water in a piece of cotton and apply it all over the face and neck.
Fifth Step:
Applying essence is an important part of Korean skincare routine. You can use any flower essence, I made chamomile essence by steeping a chamomile tea bag in very little amount of hot water. Essence helps hydrate our skin and is said to increase cell turnover which results in brighter skin. To use, dip a small piece of cotton in the chamomile essence and apply it all over the face and neck. This essence will suit all types of skin.
Sixth Step: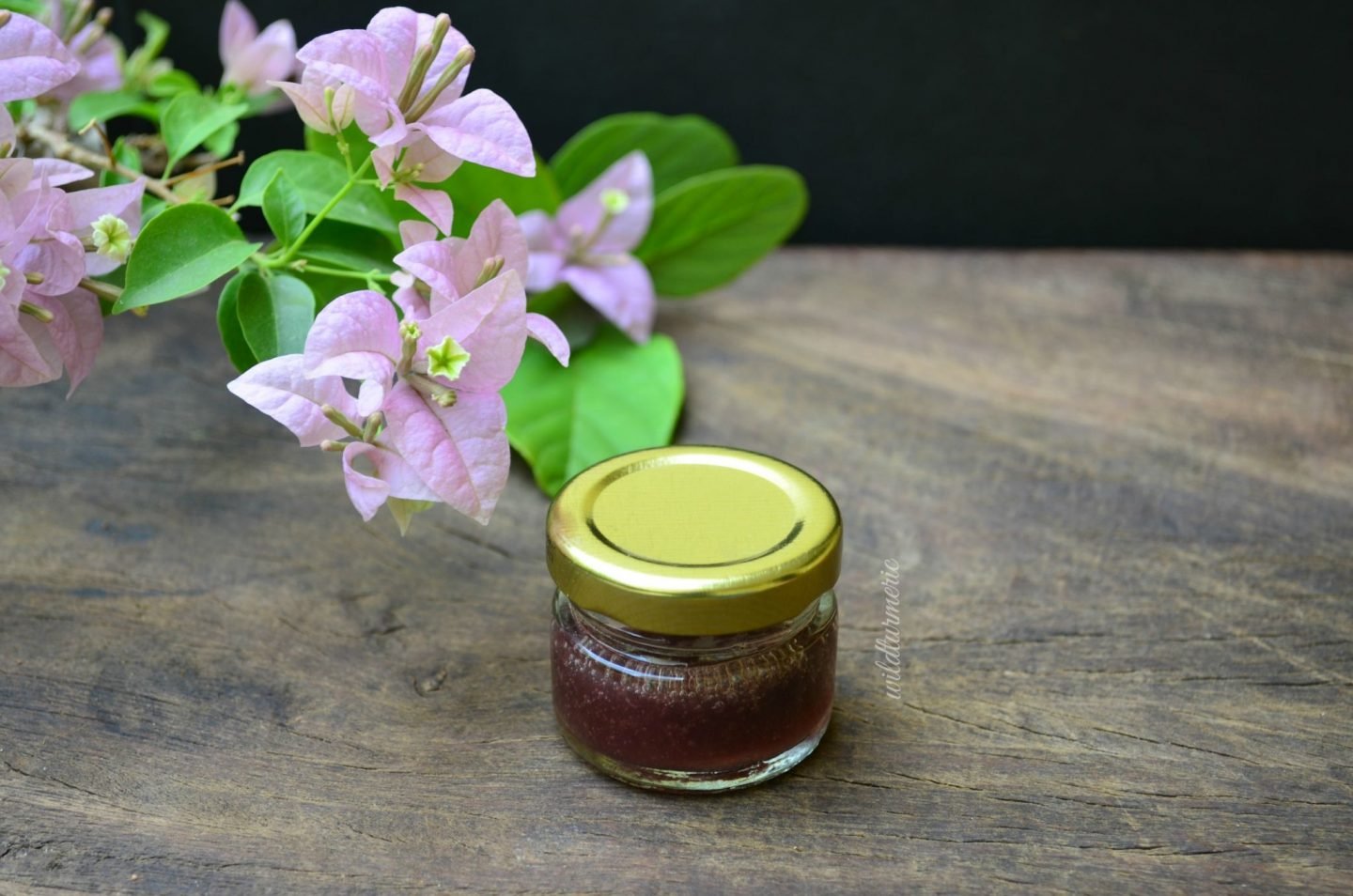 The sixth step is applying a serum. We get loads of serums in the markets but we can easily make our own. I used my homemade beetroot anti aging serum and you can find the recipe for it here. Serums are used to fade sunspots, smoothen fine lines and improve skin elasticity. To use, apply a thin layer all over your face. This serum also is good for all types of skin.
Seventh Step: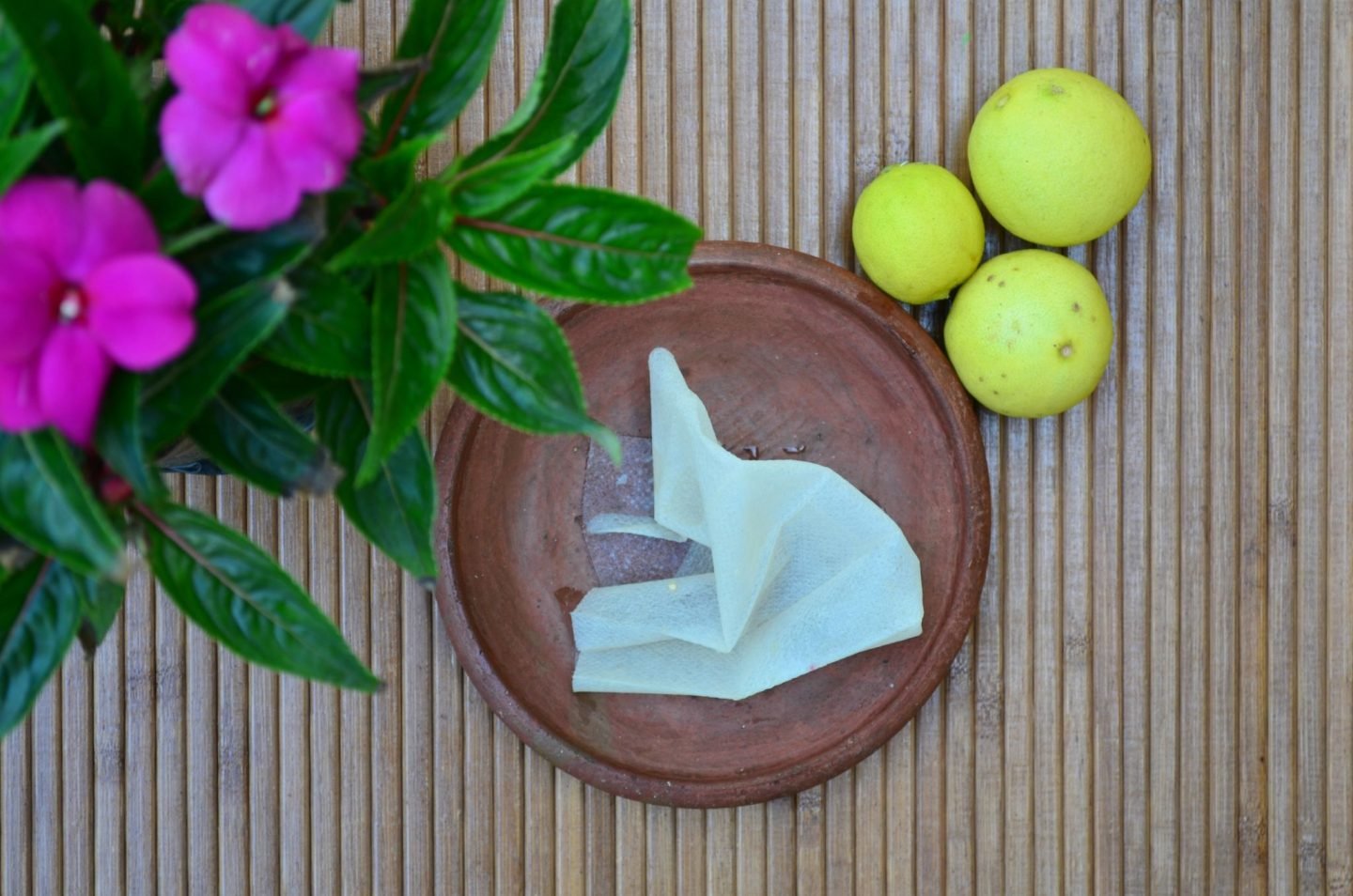 The seventh step is applying a sheet mask. I regularly use lemon and honey sheet mask at home and used that for this routine. You can find how to make and use sheet mask here. To use, place the sheet mask on your face and relax for 15 minutes. For sensitive skin use fresh aloe vera juice mixed with few drops of essential oil. Sheet masks are super nourishing and hydrating and is a step we should never miss. Wash your face after using sheet mask and pat dry.
Eighth Step:
The eighth step is applying an eye cream. I made a simple eye cream by mixing a tablespoon of aloe vera gel with a teaspoon of cucumber juice and a teaspoon of green tea infused coconut oil. To infuse green tea, crush a teaspoon of green tea slightly and add it to 1 and 1/2 teaspoons of virgin coconut oil and let it infuse for an hour and then strain. Once mixed well, use it as an eye cream. To apply eye cream, take little bit of the cream and gently tap it all around the eyes.
Ninth Step: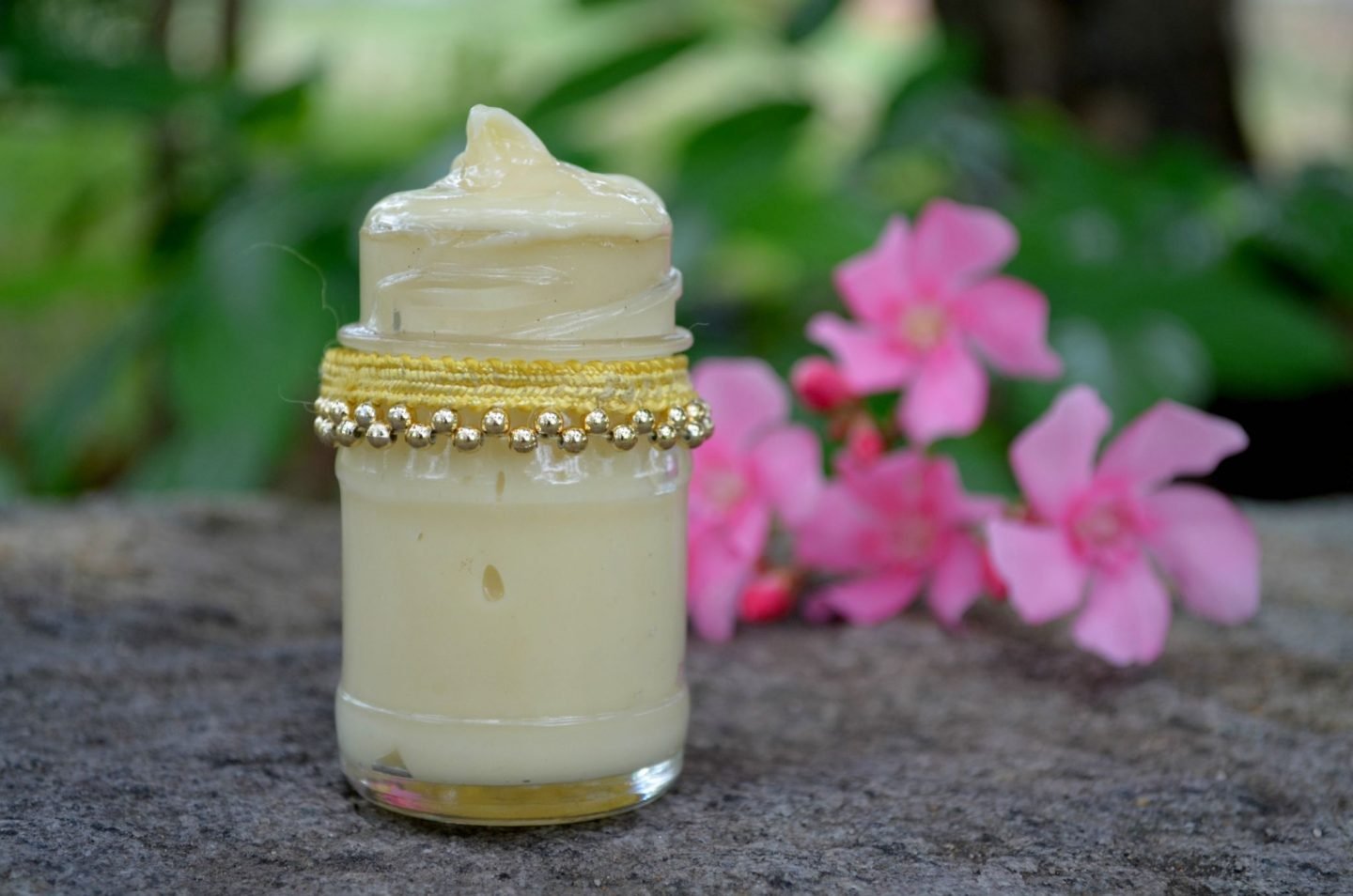 The ninth step is applying a moisturizer. For the moisturizer, I used my homemade night cream using almond oil. Korean beauty experts suggest using a thick and nourishing cream to help heal and repair the skin and my homemade cream is exactly like that and you can find the recipe for it here. Since I have dry skin, I used a moisturizer with beeswax and almond oil but if you have oily skin, use a moisturizer with aloe vera gel and rose water as a base.
Tenth Step:
The tenth step is applying a suntan cream. Since I did the skincare routine in the night, I didn't use the suntan cream. If you are doing this routine in the morning, use the sun tan cream that you regularly use. Also another small tip if you are doing this Korean skin care routine in the morning is to use only fresh aloe vera juice instead of lemon and honey for the sheet mask. This skin care routine left my skin absolutely radiant and glowing and I would highly suggest you give it a try at least once.