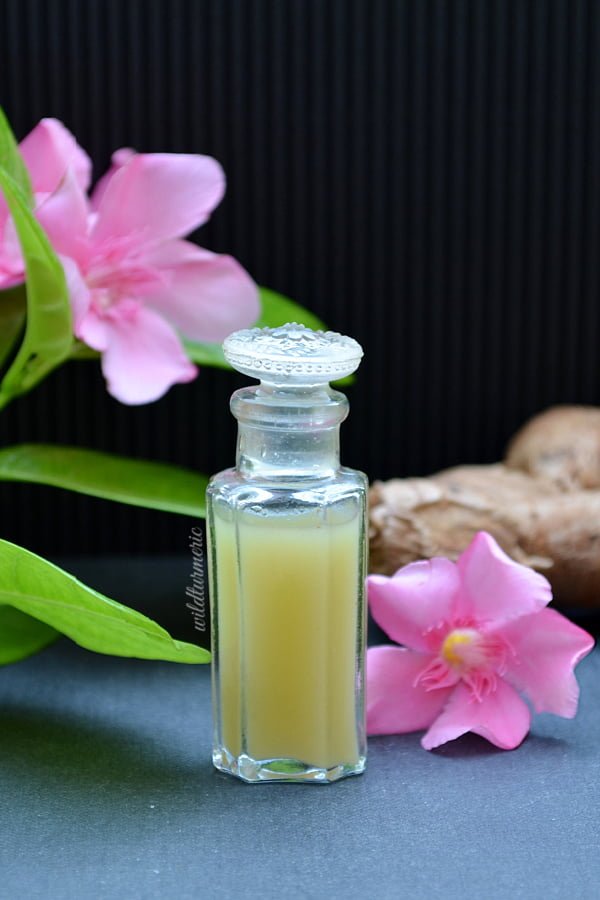 Ginger called Adrak in Hindi and Inji in Tamil is one of the best ingredients to use for treating scalp problems and for promoting hair growth. It has been used for hair care for centuries in India. Here at home, we have been using ginger for hair care regularly.
Every Friday, my grandma used to pound dry ginger along with other spices and heat them in unrefined sesame oil. She used to massage the warm oil in our scalp for 5 to 6 minutes.
After the massage we let it soak for an hour or two and then have hair wash with homemade hair wash powder. This is a ritual that has been practiced for many years in our village and I religiously follow it till today.
Ginger Benefits For Hair:
Here are some of the hair benefits of ginger:
Ginger has anti bacterial properties so it treats scalp infections really well.
The active component of ginger called gingerol is a wonderful antioxidant that protects the hair from damage from free radicals in the body.
Ginger has wonderful anti inflammatory properties and it treats scalp inflammations really really well.
Ginger improves the blood circulation in the scalp when applied externally in the form of hair pack or hair oil thus promoting hair growth.
Ginger nourishes the hair follicles and strengthens the hair roots thus arresting hair fall and promoting hair growth even in bald spots.
How To Use Ginger For Hair Regrowth?
At home, along with using it in hot oil treatments regularly, I also use freshly extracted ginger juice in hair packs. I also make ginger hair oil at home that improves the blood circulation in the scalp really well.
I have given three ways to use ginger for promoting hair growth, choose the method you prefer and include it regularly in your hair care regime.
We can use ginger in the form of ginger juice, dry ginger, ginger powder or fresh ginger paste for hair care. You get ginger powder easily everywhere now, try to buy organic ginger powder for using in hair treatments…
3 Top Ways To Use Ginger For Hair Loss:
1. Ginger Hair Oil: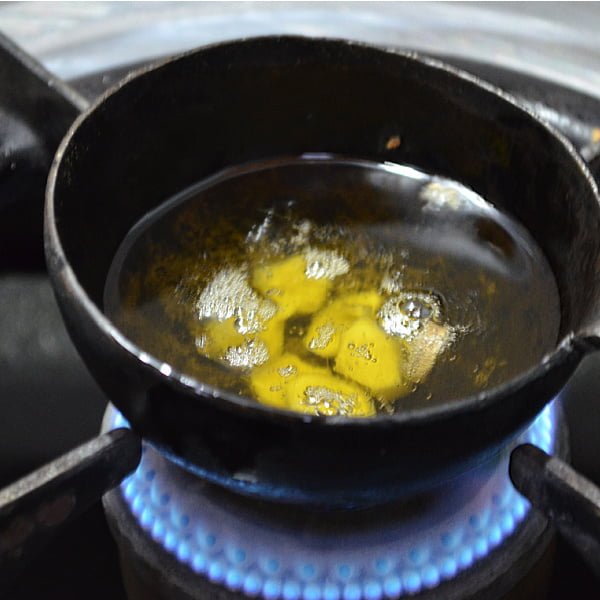 Take unrefined sesame oil in an iron pan. Take fresh ginger root, wash and remove the outer skin using a sharp knife. Now cut into thin rounds. Once the oil is hot, add the sliced ginger and heat.
The oil will start sizzling, it indicates that the water content is slowly evaporating. Wait for the ginger to fully lose it's water content, when it loses it's water content, the sizzling sound will slowly stop.
When the sizzling sound fully stops, switch off the fire. Let cool, strain and store in a glass bottle. To use, take little bit of the ginger hair oil and apply all over the scalp. Wait for 15 to 20 minutes and then wash it off with a mild shampoo…
2. Fresh Ginger Root: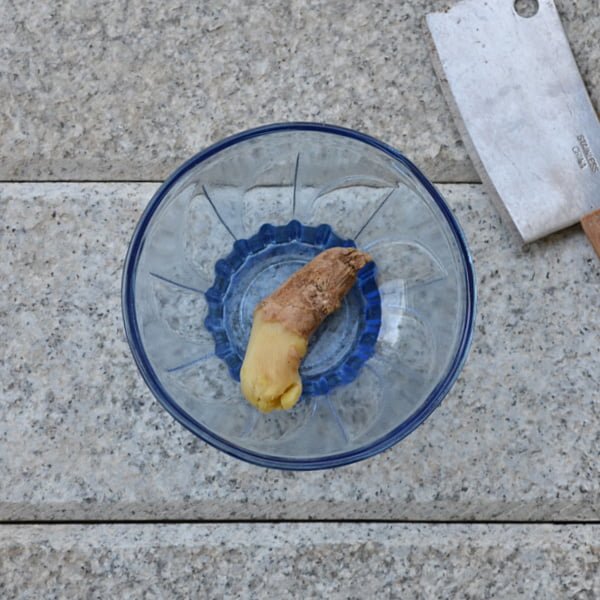 Take a fresh ginger piece, remove the skin in one end of the ginger piece. Now take a sharp knife and slice the end finely, this will help the juice ooze out when we press the root on our scalp. To use, rub the cut part directly on bald spots. Wait for 10 minutes before washing it off.
3. Ginger Hair Mask: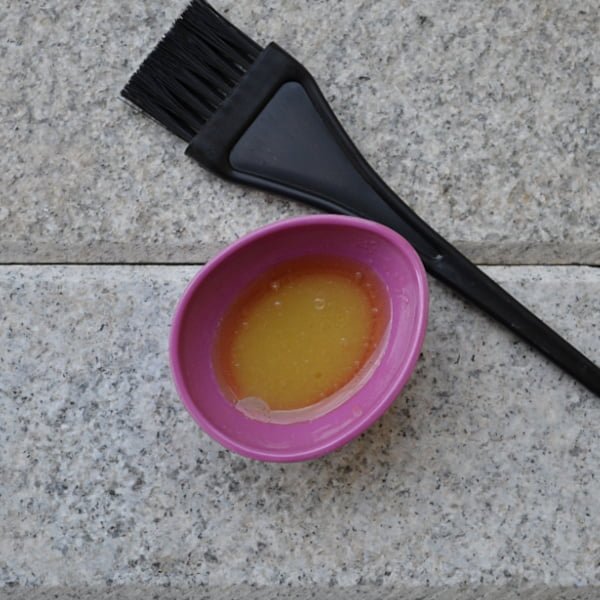 To make ginger hair mask, take a fresh ginger root and scrape the outer skin with a sharp knife. Now take it in a mixer and grind to a smooth paste without adding any water and press through a strainer to get fresh ginger juice. Now mix ginger juice and unrefined coconut oil in the ration of 2 : 1 and apply all over the scalp. Wait for 10 to 15 minutes before washing it off.