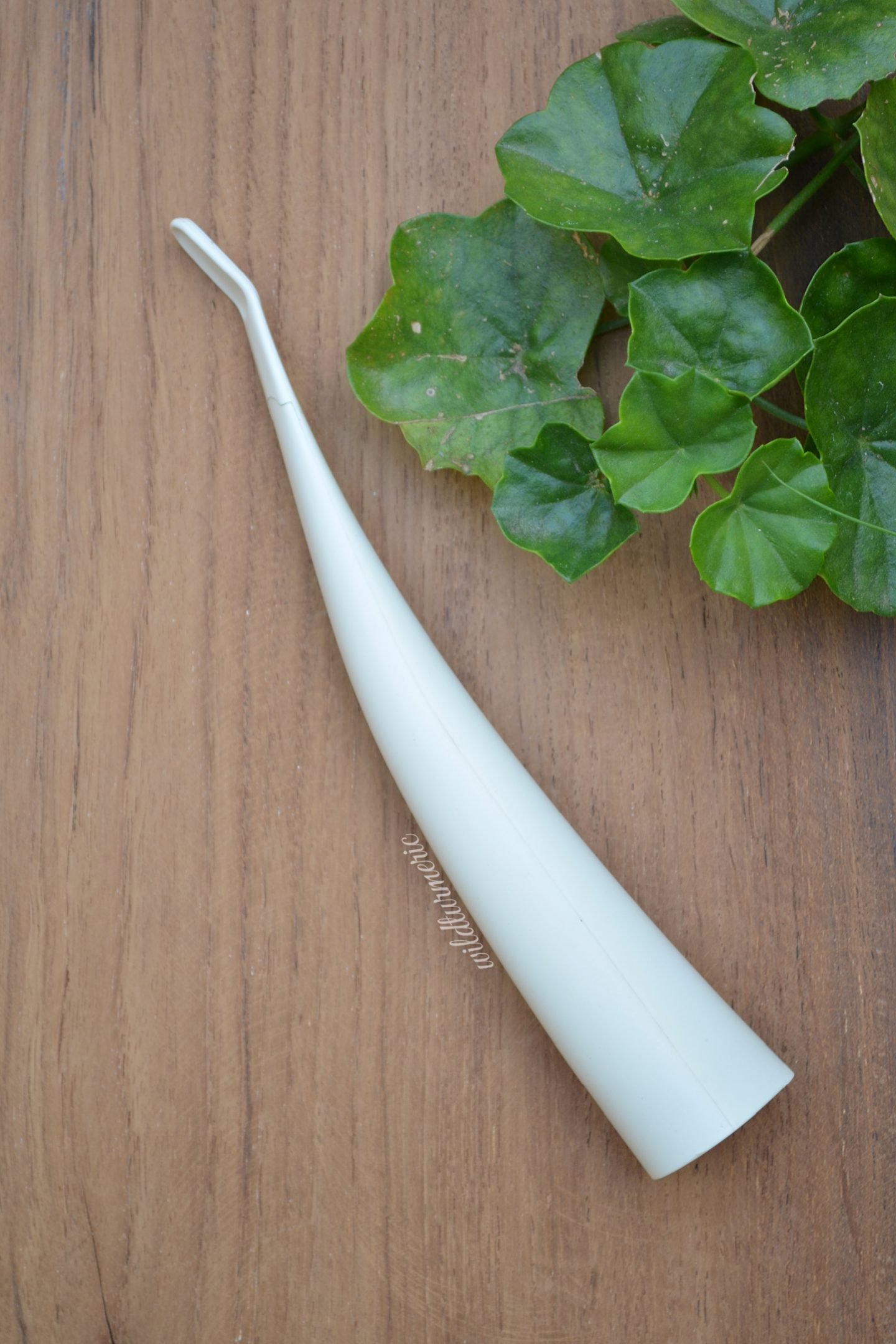 One of the most common problems we women face is unwanted facial and body hair growth. Some of the common methods for unwanted hair removal at home are waxing, threading, using hair removal creams also called as depilatory creams and epilators. But these methods are temporary and hair starts growing within a few days again.
So people who are looking for a permanent solution opt for laser hair removal. If you are planning to remove unwanted hair using laser get to know the benefits and side effects before doing it. Laser hair removal is the process of destruction of hair follicles using laser light and the results are usually permanent.
How Do Lasers Work?
Lasers works by a process called selective photothermolysis (SPTL), it targets only dark matter (melanin) which gives hair the dark color. When laser enters our body, it heats up only the basal stem cells that contain the dark pigment matter and it does not affect the rest of our skin. It can be used to remove unwanted hair from all parts of the body like face, bikini area, back, under arms, chin, upper lip, etc.
Types Of Laser:
1. Ruby Laser:
Ruby has a high melanin absorption properties making it suitable for pale skin. Because it has high melanin absorption, if used on dark skin can leave it discoloured.
2. YAG Laser:
This type of laser is best for dark skinned people because it has week melanin absorption properties. Since this type of laser targets very concentrated melanin, it is not suitable for fair skin.
3. Alexandrite Laser:
What sets alexandrite laser apart from others is the repetition rate making it useful for doing large areas quickly. Though it has long wave length, it still has high melanin absorption properties so it should be used carefully else it will cause skin discolouration.
4. Diode Laser:
It emits light of both long and short wavelengths. This type of laser was designed for fair to medium skin types and has good melanin absorption properties.
5. IPL Hair Removal:
IPL also called as intense pulsed light is not laser, it is popular because it is cheaper. IPL produces a broad spectrum of light and only some of them are effective in hair removal. They also don't penetrate deeply like laser.
Laser Hair Removal Treatment:
Laser hair removal treatment is a three step process of cleaning, shaving and scanning and depending on the area and thickness of the hair, a person needs multiple sittings. With each sitting, 15 to 20 % of the hair follicle gets permanently damaged and stops producing any more hair. The treatment is spaced between 4 to 8 weeks depending on the area treated. After the treatment, the treated hair usually sheds within 2 weeks and there will not be any new hair growth.
Pre Laser Hair Removal Treatment Care:
No natural or artificial tanning should be done 2 to 3 weeks prior to laser treatment. The use of sunscreen with higher SPF is a must before and after the treatment to prevent sunburns. Do not take any photosensitive drugs 24 hours prior to the treatment.
Use of exfoliating creams and lotions that are harsh on the skin should be avoided. On the day of the treatment, perfumes, deodorants and makeup should not used on the area that is to be treated.
Post Laser Hair Removal Treatment Care:
Immediately after the treatment there will be some swelling and redness around the hair follicles almost like sunburn. Usually aloe vera gel that is free of color and perfume is recommended for it. You might experience the smell of burned hair during and after the treatment which is normal.
Using sunscreen is a must during the entire course of the treatment. Avoid strenuous sport activities and external heat like hot water and sauna treatment for at least 3 days after the treatment and avoid sunbathing.
If underarms were treated, don't use deodorants and also don't use any makeup and perfume. Don't use any scrubs or exfoliating products that might irritate the skin for the next few days. If infection sets in or there is blistering, contact your clinic immediately.
Laser Hair Removal Cost:
Laser hair removal costs around 3000 to 4000 rupees in India per sitting and this might vary from clinic to clinic. The cost depends on variety of factors like the density of the hair as more the dense the hair, the more number of session will be required, area of the treatment (larger the area, more number of sessions will be required) and it also varies according to the popularity of the clinic.
Best Places For Laser Hair Removal:
There are many skin clinics that offer laser hair removal treatment in India. Always read the reviews of the clinic and visit them before hand and talk to them about any concerns you have about laser hair removal before doing the treatment. Most of the side effects mentioned can be easily prevented if you do the treatment in a good skin clinic. You can also read the study that proves that there are very few side effects of laser hair removal
here.

10 TOP BENEFITS & SIDE EFFECTS OF LASER HAIR REMOVAL:

BENEFITS OF LASER HAIR REMOVAL:

1. Laser Hair Removal Is Permanent:
Laser removes the hair permanently and though in certain cases, it can grow back, it is mostly permanent. Even if the hair grows
back, it is usually thin compared to before. If you don't have the time and patience to remove unwanted hair by yourself or by visiting a beauty salon every 15 days then you can consider laser hair removal.
2. Laser Hair Removal Pains Less:
When compared to normal hair removal techniques like waxing and epilators, it pains less. Waxing is painful and epilators are even more painful as we are pulling the hair one by one. During the laser treatment, there is little pain compared to other methods. The pain is almost similar to rubber band snapping but try to stick to your schedule that you were advised else the pain will increase each time you delay.
3. For All Parts Of Body:
Another benefit of laser is it can be used to remove unwanted hair from all parts of the body easily and permanently. We all know how difficult it can be to wax or use epilator on certain parts of the body. But please remember that the results will be varied, you might have more success in one part of your body, meaning the hair might not grow back at all than other part of your body. The result will mostly depend on the color and thickness of the hair in that area.
4. For Smooth Skin:
After laser treatment, the skin will be smooth which is a big plus and you also won't suffer from ingrown hair. I love waxing because my skin feels smooth after using it when compared to shaving and using epilators. But waxing is messy if done at home and is getting expensive when done in beauty salons. We also have to wait for certain amount of time for the hair to grow before waxing again. So if you are a person who wants to have smooth skin always then laser hair removal will be a good option.
5. It Is Cheap On The Long Run & Quick:
Though initially the cost of laser hair removal treatments might seem expensive, when we compare it to the cost of waxing which is the best alternative if you want smooth skin, it will work out cheap. Waxing done at beauty salons are getting expensive day by day and it is also painful and takes considerable amount of time. Laser is also quick, laser treatments can last anywhere between 3 to 10 minutes.
SIDE EFFECTS OF LASER HAIR REMOVAL:
6. It Can Cause Burns:
Now laser hair removal has come a long way and there are very low incidents of burns but still if done incorrectly or used a laser treatment for wrong type of skin, it can cause burns. Usually burns are caused only in dark skin as it absorbs the laser light more readily.
7. Laser Can Cause Pigmentation:
Pigmentation is also an other side effect that can happen if the treatment is done incorrectly or if we don't follow the after care procedures. It can lead either to hypo pigmentation or hyper pigmentation depending on the effect it has on melanin.
8. Can Lead To Infections:
Some inflammation and redness after laser hair removal treatment is common and usually the inflammation subsides within a day or two of applying topical creams or pure aloe vera gel. But in certain rare cases, it can lead to infections, if so consult the clinic immediately without any delay.
9. Can Cause Crusting:
Another side effect of laser hair removal is crusting which usually happens when an area is over treated with laser. But it should go away shortly if we follow all the after care tips mentioned. Don't scratch the area and apply pure aloe vera gel regularly. But if any infection sets in, immediately visit the clinic.
10. Can Cause Redness & Swelling:
Certain redness, swelling, itching and numbness is very common after doing laser treatment. Try not to scratch the skin and always apply the cream recommended for you. But if the conditions continues even after a few days after the treatment, consult your clinic without fail.