Dandruff affects many of us and though it is not a very serious problem, it can be really annoying as it can cause constant itching and flaking. Usually dandruff treatments include using medicated anti dandruff shampoos but if you are looking for a natural way to treat dandruff, lemon is a good option.
What Causes Dandruff?
Dandruff can be caused due to various reasons. It can be due to extreme dryness of the scalp or it can also be due to fungal infection. Infrequent scalp cleaning and scalp inflammation can also cause dandruff.

Can Lemon Juice Treat Dandruff?
In my personal experience I can confidently say that lemon juice helps treat dandruff. Citric acid present in lemon helps treat fungal infection and since vitamin c is a powerful antioxidant, it helps treat scalp inflammation too.
When my son suffered from dandruff, I treated it by applying lemon juice mixed with equal quantities of coconut oil. Lemon juice also treats scalp itching very very effectively. Though we can apply lemon juice directly on the scalp, I always prefer mixing it with other conditioning ingredients like coconut oil or olive oil or curd.
5 Top Ways To Use Lemon To Treat Dandruff:
1. Coconut Oil and Lemon:
Mix equal quantities of coconut oil and lemon juice and apply it all over the scalp, wait for 15 to 20 minutes and then wash and condition your hair as usual. This is my favourite dandruff treatment.
2. Olive Oil, Lemon and Dahi:
Mix a tablespoon of olive oil, lemon juice and homemade curd in a bowl. Apply this mixture all over the scalp and hair, wait for a few minutes and then wash it off. This is amazing for both fungal infection and dandruff caused due to dry scalp.
3. Egg and Lemon: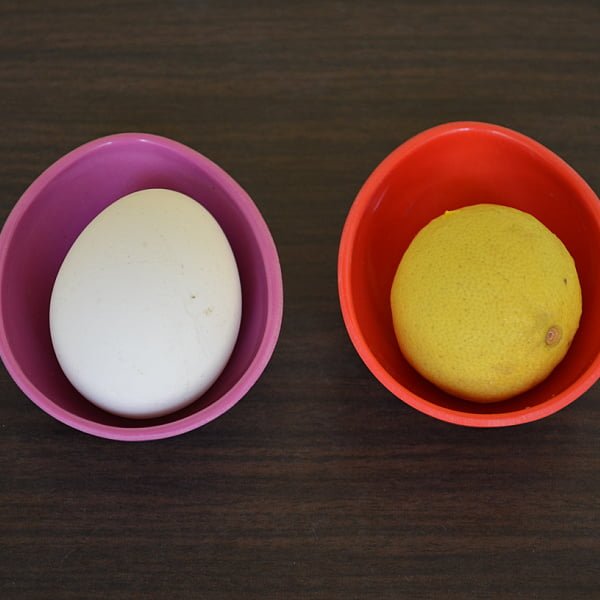 Break an egg in a bowl. Add in a tablespoon of lemon juice and a teaspoon of coconut oil and mix well. Apply it all over the scalp and hair, wait for a few minutes and then wash it off. This pack is also good remedy for both fungal and dry scalp dandruff. But if you don't want to use egg yolk, you can use just the egg white too, it will still work very well.
4. Cucumber and Lemon:
Take an organic cucumber, wash and cut into small pieces. Now take it in a mixer without adding any water, grind and squeeze to extract fresh cucumber juice. To the cucumber juice, add in equal quantities of fresh lemon juice. Mix well and use it as a hair pack, this hair pack is also wonderful for treating dandruff.
5. Neem and Lemon:
Neem by itself is a very popular and effective remedy for treating dandruff and when we mix it with lemon juice, it makes it even more effective. For the treatment, take a handful of neem leaves in a mixer and squeeze in the juice of 1 lemon. Add little bit water and grind to a fine paste, strain to get a smooth juice. Apply this as a hair pack, wait for a few minutes and then wash it off.