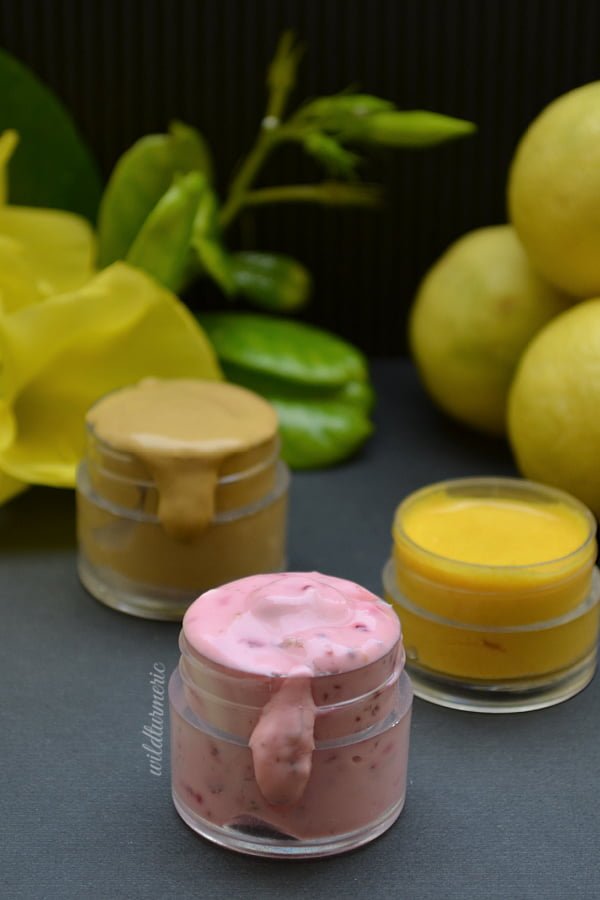 Lemon juice has amazing skin benefits. From treating acne to lightening scars, dark spots and pigmentation, it does have wide skin benefits. I use make lemon face packs, lemon face wash, lemon scrub regularly at home. If we just have lemon at home, we can do many wonderful beauty treatments with it.
Lemon & Acne:
Using lemon juice for skin care is a practice that has been followed in almost all the countries. Especially lemon juice is a very very popular remedy for treating acne and fading acne scars. Vitamin C is said to be one of the best topical treatments for acne, acne scars and fading dark spots. Vitamin C has anti inflammatory properties and helps treat acne very well and we all know lemons are one of the best sources of vitamin C.
Is Lemon Good For Face?
Lemon is indeed good for our face if we know to use it correctly. Lemon juice also has anti bacterial and anti fungal properties and are great for treating skin infections. It also fades dark spots, scars and pigmentation. It also brightens the skin tone well and is a wonderful natural skin lightening ingredient that removes tan and blemishes well. Like mentioned before lemon is good for both treating and preventing pimples and pimple scars.
Applying Lemon On Face Side Effects:
But though lemons are one of the best remedies for treating many skin problems, I would suggest practicing caution while using lemon juice. Lemon juice, depending on the variety has a pH of 2 to 3 and our skin mantle has a pH of 4. 5 to 5.5.
This is the reason our skin burns when we apply raw lemon juice on the skin, in my personal opinion I would suggest not using lemon juice directly on the skin at all. Instead use it with other conditioning ingredients like yogurt and fruit extracts, that way we will get the skin benefits of lemon juice without harming our skin.
Rubbing Lemon on Face Everyday:
The common advise for using lemon is to apply the juice and leave it on the skin overnight daily or rub a lemon half on the skin directly, both these methods can harm our skin especially if we have sensitive and dry skin.
Though I prefer to follow only the beauty treatments and home remedies that my family member's are using for years, sometimes I do try out remedies following books and other online sources. Some times they work and some times they don't but the one time I tried applying raw lemon juice on my sun burnt skin to remove the tan, it did the worst damage.
From then on I have never used raw lemon juice on my skin at all. Also I would suggest doing a small patch test before applying any face pack that contains natural bleaching ingredients like lemon.
5 Top Face, Skin & Beauty Benefits, Uses Of Lemon:
I have given 5 natural and safe ways to use lemon juice for treating acne and acne scars below. These are the treatments that I have tried out on my skin and found to be very effective…
1. Lemon Juice & Berries Skin Lightening Face Mask:
a. Take 2 tbsp of yogurt and strain using a double strainer to remove excess water.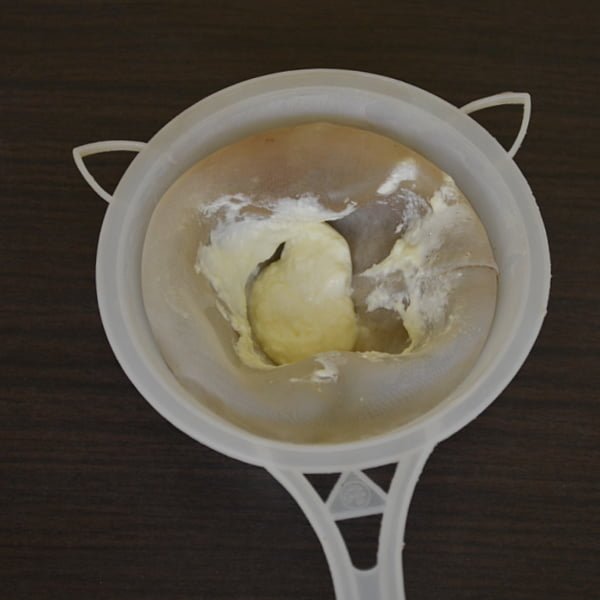 b. Add a tsp of lemon juice and fresh berries (any berries will do) to it.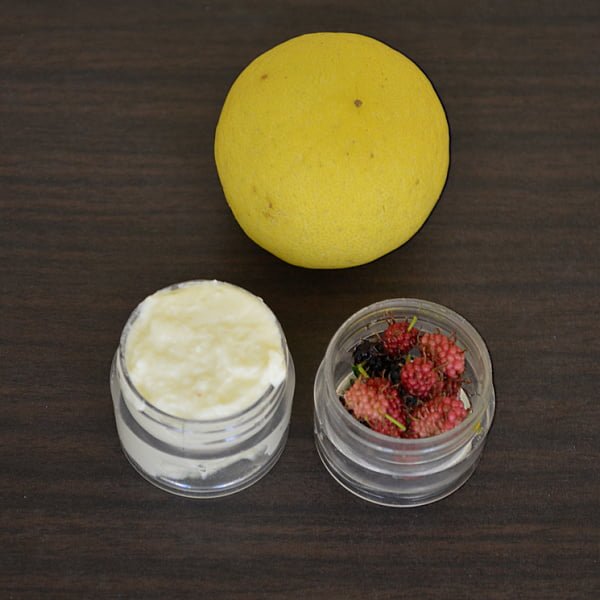 c. Pound in a mortar and pestle to get a smooth paste and use it as a face mask.

2. Lemon & Gram Flour Face Mask For Dry Skin:
a. Take a tsp of besan or gram flour in a bowl. Add 1/2 tsp of turmeric powder and a tsp of lemon juice to it.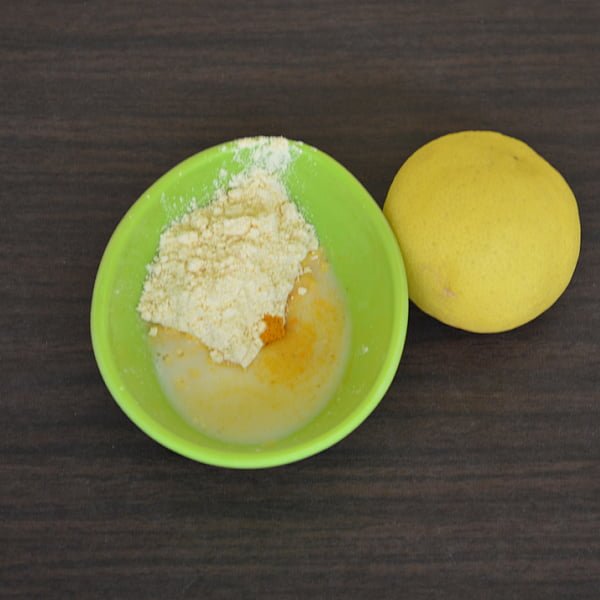 b. Add enough whole milk to form a spreadable paste and use it as a face mask.

3. Lemon & Egg Face Treatment For Oily Skin:
a. Take an egg white and beat together with 1.5 tsp of lemon juice.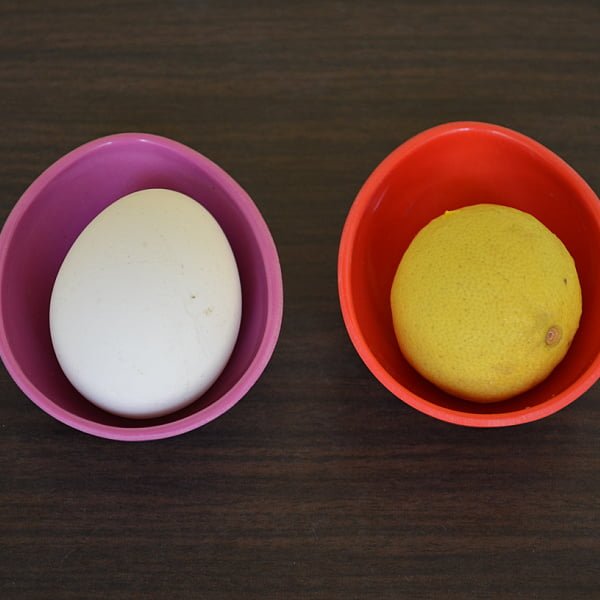 b. After mixing well, apply as a face mask.

4. Lemon Multani Mitti Face Mask For Blemishes :
a. Take a tbsp of multani mitti or fuller's earth in a bowl. Add a tsp of lemon juice and enough buttermilk to form a smooth paste.
b. Use it as a face mask.

5. Lemon & Honey For Treating Acne & Acne Scars:
a. Mix equal quantities of pure honey and lemon juice and use as a face mask.