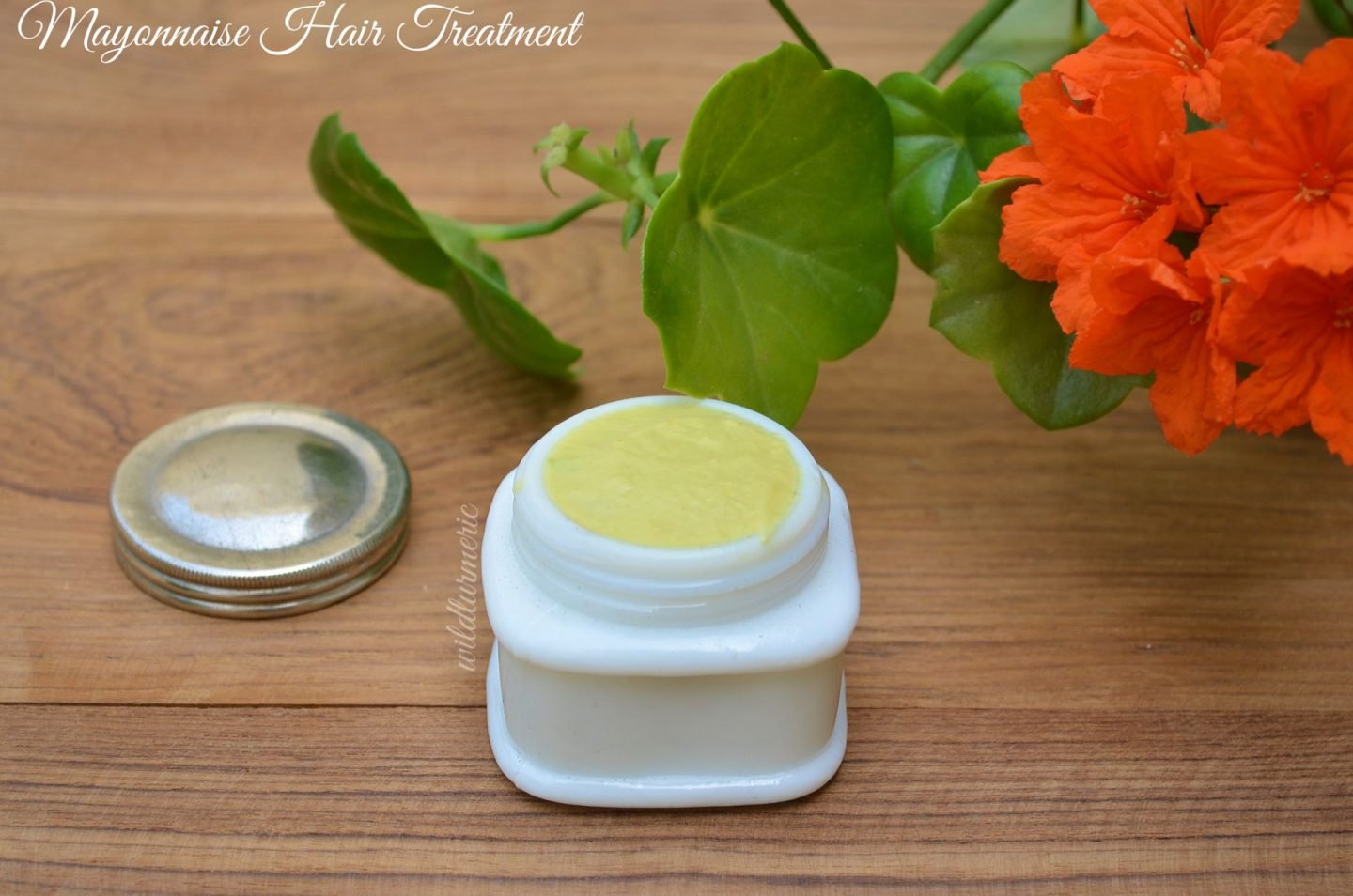 My son loves mayonnaise and usually asks for it each time he has rotis. I don't like to give him mayonnaise bought from the shops regularly so I always make my own using olive oil, vinegar and organic country eggs from our farm.
Few months back, I was reading a fun article that explained all the hacks that we can do with mayonnaise other than eating it and one of the uses mentioned was a hair treatment.
I was skeptical at first but since the mayonnaise I make at home contains only pure olive oil and eggs, I thought it will only do good for my hair. And I was so right, it left my hair silky smooth and glowing.
Mayonnaise Hair Benefits:
1. For Hair Growth:
Eggs and olive oil in the mayonnaise helps nourish and condition the scalp. It also strengthen the hair roots thus promoting hair growth.
2. Protects Dry & Damaged Hair:
Mayonnaise hair treatment is one of the best home remedies for dry hair. If you have dry, damaged hair or have done chemical treatments for your hair, I would suggest using this treatment, it will greatly help.
3. For Head Lice:
Though mayonnaise on it's own does not have any special ingredients that kills head lice, mayonnaise is very sticky and applying it on the hair suffocates the lice and kills it.
4. For Dandruff:
Since mayonnaise contains vinegar, it helps treat dandruff very very effectively. Try using it in the form of mayonnaise hair pack like I have given below.
5. For Hair Straightening:
Mayonnaise softens and smoothens the hair shafts making the hair appear straight naturally. I would highly suggest making your own mayonnaise at home for doing this treatment, it is so easy to make and gives the best results.
How To Use Mayonnaise For Hair?
You can use mayonnaise separately on it's own. You can apply it directly to the hair roots and it will greatly prevent split ends but I prefer to use mayonnaise as a hair pack along with a fruit like given below.
METHOD:
1.Take an avocado and scoop out the flesh using a spoon.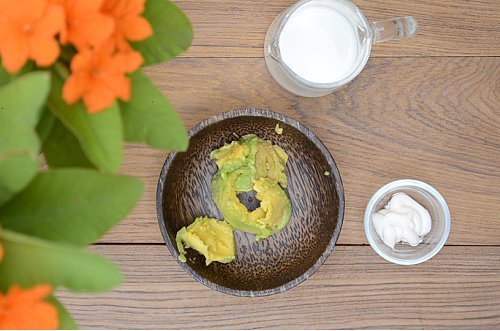 2. Add in the mayonnaise
3. Finally add in the coconut milk.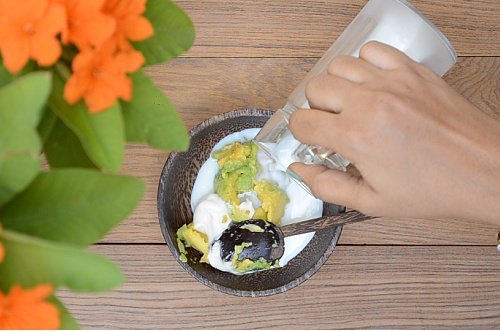 4. Now grind to a smooth paste and apply as a hair mask. To use, apply this hair pack, wait for 30 minutes before washing it off. Use it weekly once or twice for best results.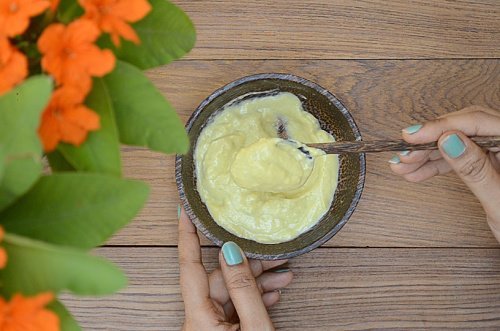 NOTES:
If you don't have avocado at home, you can substitute it with ripe banana too.
I have used coconut milk, you can use regular milk or curd too