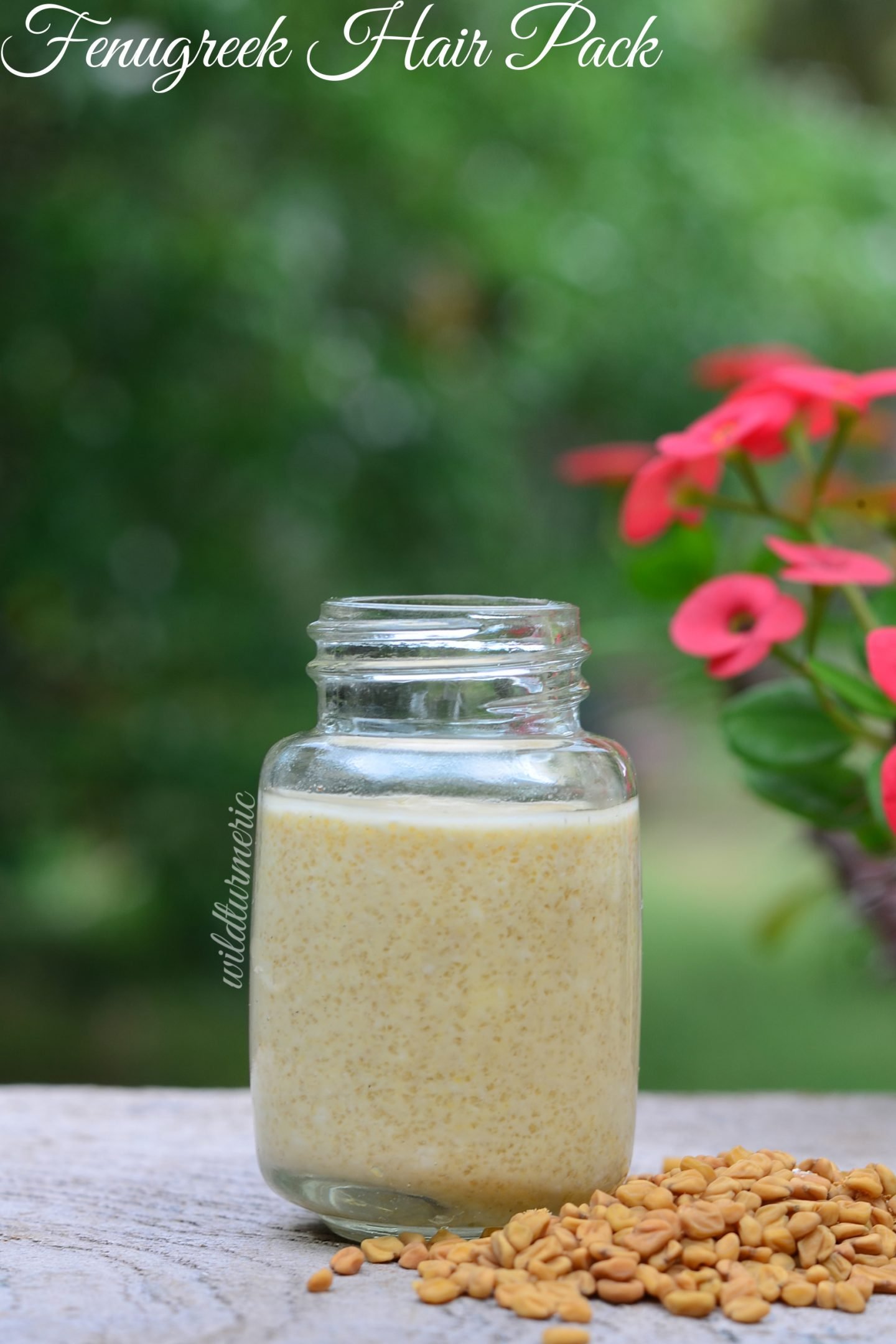 Methi hair pack is one of the best hair treatments that we can do at home. Fenugreek seeds are called methi seeds in Hindi and vendhayam in Tamil. Since it is a common kitchen ingredient, we use it a lot in remedies and especially it's very famous for treating all scalp related problems from dandruff to severe hair fall. Methi hair packs can be formulated with common kitchen ingredients and they are so easy to make but very very effective.
Methi Hair Pack For Dandruff:
Methi seeds helps in hair regrowth, stops hair fall and treats dandruff. I always had dandruff from my young age. When I was younger, my mom used to regularly apply methi hair mask regularly on my hair and let it soak for 20 minutes before washing my hair. After marriage I don't know why but I stopped using it.
My dandruff became very worse and I completely forgot about methi mask. I went to a dermatologist and he gave me anti dandruff shampoos to use. The problem with anti dandruff shampoos was once I stopped using them, I got the dandruff back immediately. When I went to the doctor again, I mentioned about this methi mask.
He replied that there is no permanent cure for dandruff and I will have to use anti dandruff shampoos regularly. But if I was comfortable with a home remedy I can go ahead with it. I have been using this mask regularly, weekly once or twice and my dandruff is under control. This mask is the only treatment I use for my dandruff and I have been using it for years now.

Methi Hair Pack For Hair Fall:
Methi hair pack not only treats dandruff, it greatly conditions the hair and arrests hair fall if used regularly. They help condition the scalp and strengthen the hair roots thus greatly preventing hair fall. It also helps reduce scalp inflammation, now experts claim that scalp inflammation can be one of the main reasons for hair fall.
Who Shouldn't Use Methi Hair Pack?
The only problem with this methi seeds hair pack is that anyone who is prone to sinus or asthma can't use it as it is very cooling and will aggravate the problem. To be on the safer side, don't let the hair mask soak for a long time (max 10 minutes) when you are using it the first time. Once you are comfortable, then you can let it soak for 15 to 20 minutes.Methi Powder Hair Pack
5 Top Methi Hair Pack Recipes:
1. Methi & Hibiscus Hair Pack:
Take 2 tbsps of methi powder in a cup. Add in 3 hibiscus flowers and 1/4 cup thick freshly extracted coconut milk and grind to a paste and apply as a hair pack.
2. Methi & Kalonji Hair Pack:
Methi & kalonji are a magic combination, they help treat bald spots very very effectively. For the pack, take equal quantities kalonji and methi and grind to a smooth powder in a dry mixer. Now to the powder, add in 1 tbsp coconut oil and enough coconut milk to mix and apply as a hair pack.
3. Methi & Banana Hair Pack:
Grind methi to a fine powder in a dry mixer, now add in 1 ripe banana and enough coconut milk to form a paste and apply as a hair pack. This pack is super conditioning and will leave the hair super shiny and soft.
4. Methi & Amla Hair Pack:
Take equal quantities methi and amla powder in a bowl. Add in enough curd to mix, finally add in a tsp of extra virgin olive oil and mix well. This pack is amazing for treating dandruff.
5. Methi & Curd Pack (Step By Step)
METHOD:
1.Take the required amount of methi seeds in a plate and sun dry it till it gets very crisp.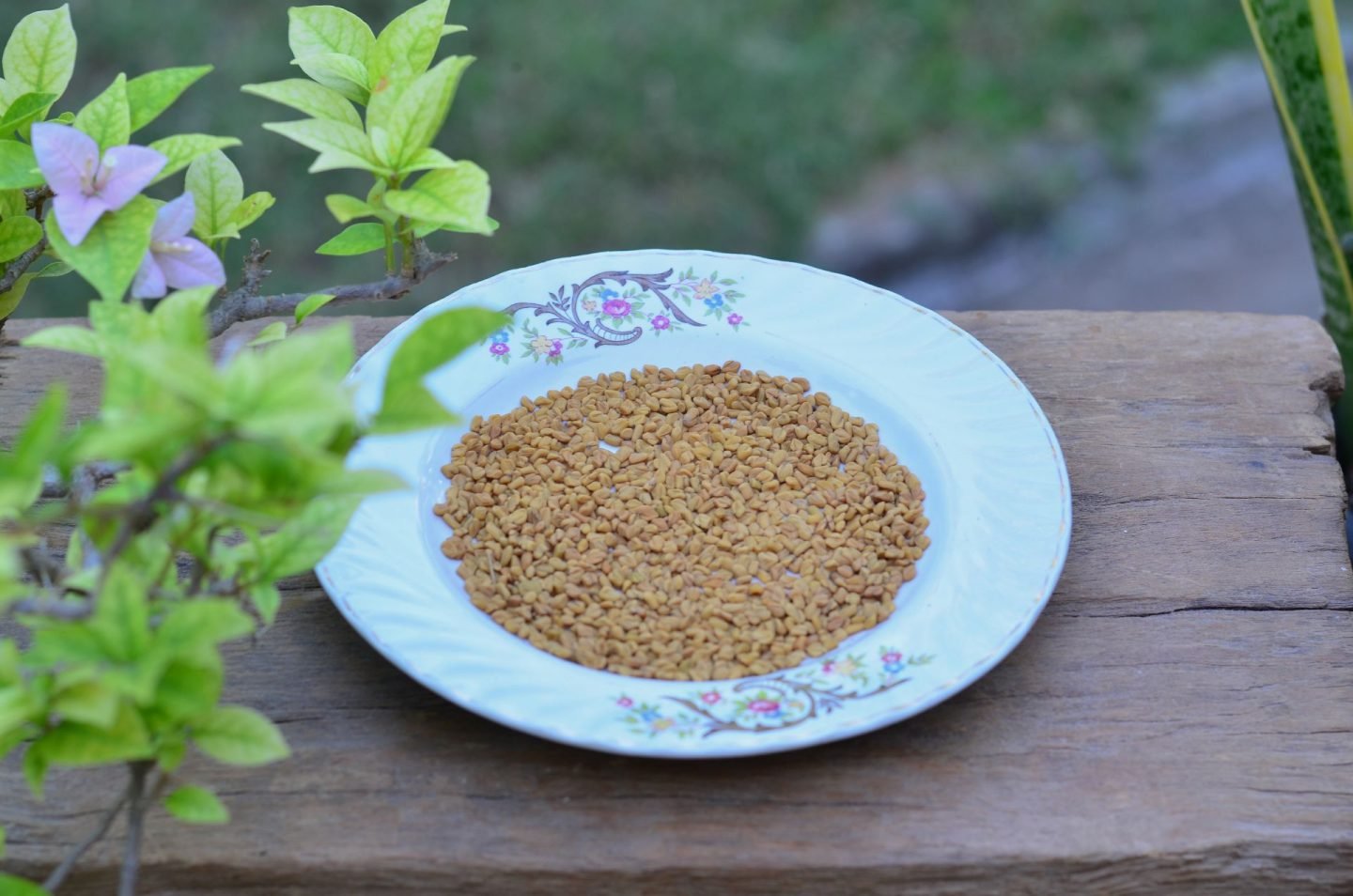 2.Then powder it finely in a mixer. Sieve it and again grind the left over mixture till you get a fine powder.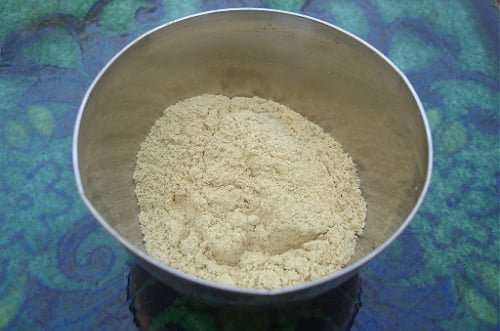 3. Take the required amount of powder in a cup and mix it with required amount of yogurt. Mix the yogurt and methi seed powder well with a spoon or whisk, as it forms lumps if not properly mixed. Let it soak overnight or for 3-4 hrs.
4. The next day the methi and yogurt mixture would have turned into a thick mass. The mixture is so thick that that it won't drip on your clothes when you use it on your hair. If you simply grind the methi seeds with yogurt directly without powdering it first, the mixture will be very runny and will keep dripping all over your dress.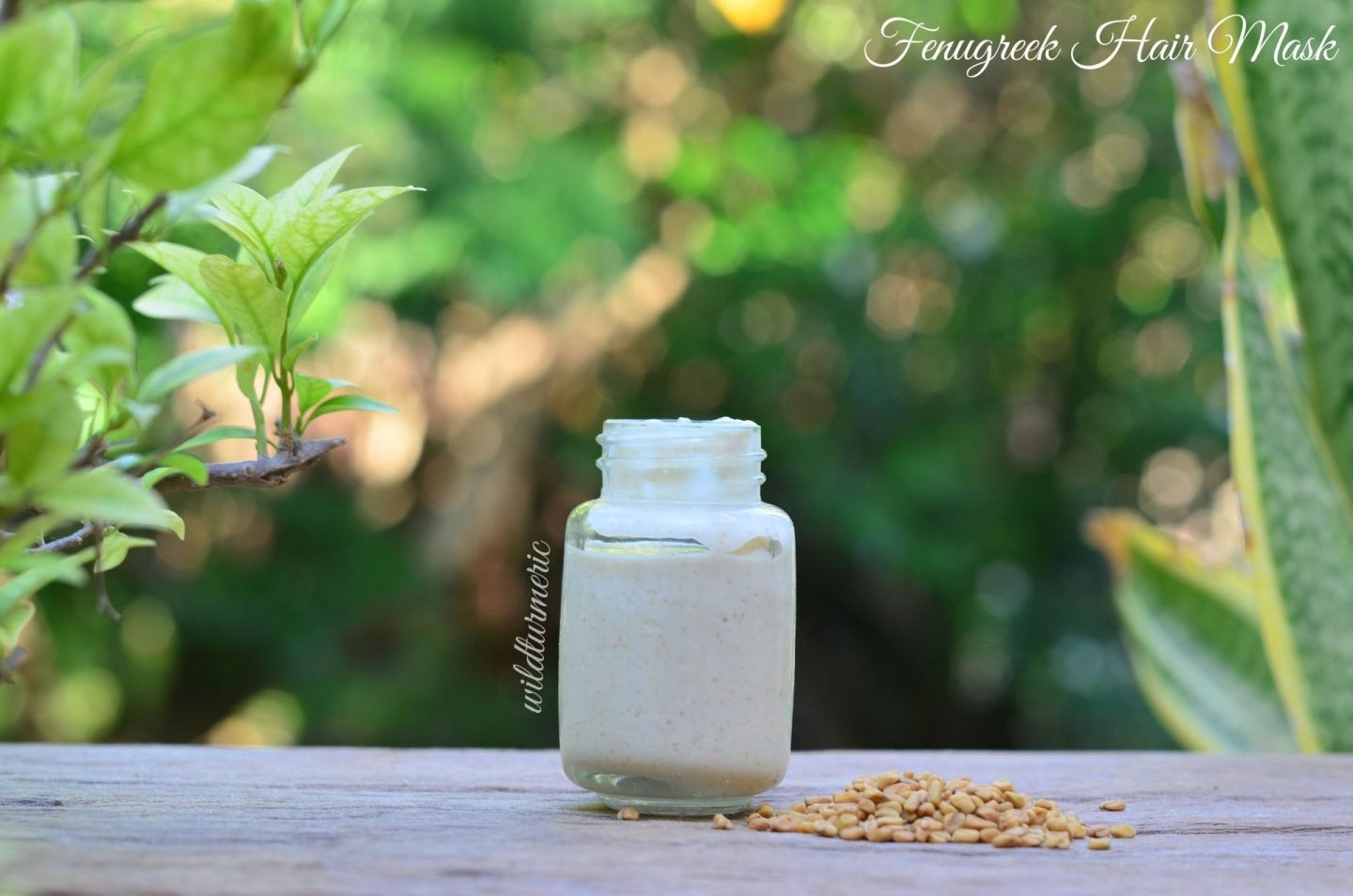 NOTE:
One can start applying these methi seeds hair masks weekly once for 10 minutes and if it agrees with their body, they can increase the time to 20 minutes. Please do not use these hair packs on your scalp if you have a cold or if you are prone to sinus or asthma.
You can sun dry large quantity of methi seeds and grind it in the machine. The left over powder can be stored in the fridge till next use.