For many of us, the word peppermint will bring forth images of candies and breath mints but this amazing herb has many more wonderful medicinal uses other than just being used as a flavoring. It can be used for treating IBS, as an insect repellent, for stomach-related issues, and headaches, and for promoting hair growth. It is also effective for treating muscular pain, respiratory problems, and dental problems. Peppermint oil is commonly used for reducing spasms during endoscopy. I love peppermint tea made out of fresh leaves, it is very refreshing and soothing on the stomach.
What Is Peppermint?
Peppermint is a hybrid between spearmint and water mint and its botanical name is Mentha Piperita. Peppermint has a strong refreshing menthol odor and it also has anti-microbial properties which is the main reason it is used so widely in dental preparations. We can either use peppermint in the form of peppermint essential oil or dried leaves.
I would suggest always stocking a bottle of peppermint essential oil at home, it can be used in shampoos, lotions, lip balms, ointments, and in remedies. If you grow your peppermint, dry the leaves till they are completely free of moisture and store them in an airtight box. If you have dry leaves at home, you can make peppermint tea any time. You can also buy peppermint oil capsules which are usually consumed for treating irritable bowel syndrome though I would suggest drinking peppermint tea.
Peppermint Common Names:
In India peppermint is called Pudina in Hindi and Urdu (the same name as regular mint), Milakukkirai in Tamil (though we call it mainly Pudina), Karpuratulasi in Malayalam (not 100% sure of the name), Pipparamentu in Telugu, Peperaminta in Marathi and Gujarati.
8 Top Health Benefits Of Peppermint:
1. Helps Treat Digestive Problems:
All forms of peppermint including peppermint oil, peppermint tea, peppermint oil capsules, and fresh peppermint leaves are all effective for treating various digestive problems like indigestion, irritable bowel syndrome, bloating, flatulence, etc. I love to sip on peppermint tea whenever I have any digestive problems, it helps soothe my stomach. The smell of peppermint has also been clinically proven to reduce nausea and vomiting in cancer patients undergoing chemotherapy.
2. For Headache:
The active ingredient of peppermint, menthol has been used for pain relief since ancient times. It increases blood flow, reduces pain, and provides a cooling sensation which is why it is the main ingredient in headache medicines. This has been proven through research too.
In a randomized controlled trial, 120 adult patients with a diagnosis of migraine were treated with lidocaine or peppermint essential oil or a placebo. The findings of the study proved that peppermint essential oil was equally effective as lidocaine in reducing headaches.
3. Wonderful Mouth Freshener
Peppermint has powerful anti-bacterial properties which makes it very effective for treating dental plaque. I make a simple mouthwash at home using peppermint and salt and it greatly helps reduce mouth odor. This has been proven through research too. In a study, 84 students with mouth odor were divided into two groups. One group where given peppermint mouth rinse and the second group was given a placebo for 1 week. After 1 week, 23 students in the mouth rinse group didn't have a mouth odor.
4. Reduces Fatigue
Nothing reduces my fatigue like a warm cup of peppermint tea. It is also an ideal drink to consume before going to bed as it helps relax us and since it is caffeine free, having it close to bedtime will not disrupt sleep. Aromatherapy with peppermint essential oil has been proven to reduce fatigue in cardiac patients. Peppermint oil capsule consumption also has been proven to improve performance on demanding cognitive tasks.
5. Treats Menstrual Pain
Peppermint has antispasmodic and pain-relieving properties which makes it effective for treating periods of pain. In a double-blinded cross-over study, 127 girl students with period pain were asked to take drugs with peppermint starting from the first mensuration for 3 days. The results showed that there was a significant reduction in pain and there was also a reduction in nausea and diarrhea which is common during periods.
6. For Hair & Skin Care:
Peppermint has powerful anti-microbial properties, it is effective against many bacterial viral and fungal strains. Since it has powerful antibacterial properties, it can be effectively used for both hair and skincare. I like to use both peppermint essential oil and fresh peppermint extract for beauty treatments.
I usually use unsweetened peppermint tea to mix face packs. Peppermint face pack is a wonderful remedy for acne. When you are using peppermint essential oil make sure to mix it with a base oil depending upon your skin type and then use. Peppermint essential oil has also been proven to be effective in promoting hair growth.
7. Helps With Infantile Colic
Infantile colic which is prolonged and intense crying of unknown cause in healthy infants affects up to 20% of them. Though excessive crying will resolve on its own over time, managing it can be very stressful as the babies usually start crying at night. In a double-blind crossover study of 30 infants with colic pain, peppermint has been proven to be effective in reducing the frequency and duration of crying. However please talk to your pediatrician to determine the correct amount of dosage to be given to your infant.
8. Peppermint Inhalation
Peppermint inhalation surprisingly has many healthcare benefits. It helps reduce stress and has been proven to be effective when used in combined therapy for pulmonary tuberculosis and allergic rhinitis. Allergic rhinitis is a type of inflammation in the nose that usually occurs as a response to the allergens in the air. Stuffy nose, sneezing, itching, watery eyes, and swelling around the eyes are some of the symptoms of allergic rhinitis.
Peppermint Side Effects:
Peppermint tea is usually well tolerated by everyone if taken in moderation. Peppermint essential oil is not recommended for pregnant women and children below 8 years. Also when the oil is consumed internally, it can interfere with certain medications.
But when planning on taking the capsules try to buy enteric-coated capsules (which do not dissolve in the stomach but instead in the intestines) as peppermint oil can aggravate heartburn if released in the stomach.
But don't take enteric-coated peppermint capsules while suffering from diarrhea, take the tablets on an empty stomach (10 minutes before food) and consume with less water to prevent breakage in the stomach.
5 Top Ways To Use Peppermint For Hair, Skin & Health:
1. Peppermint Oil For Pain Relief: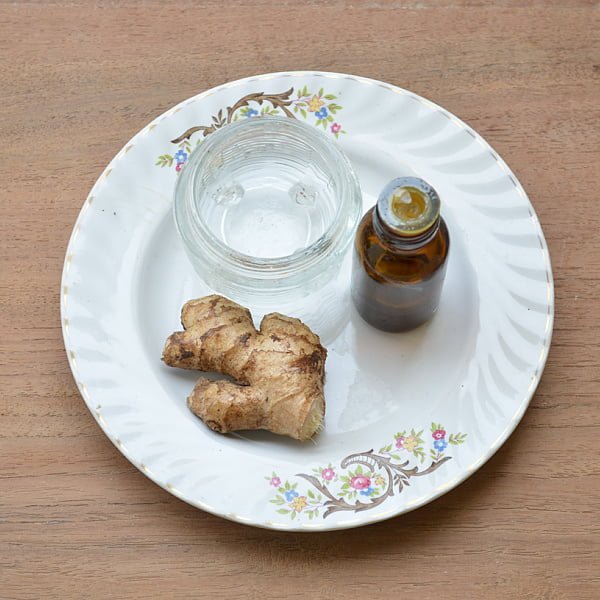 Peppermint is great for relieving sore muscles especially if combined with other anti-inflammatory ingredients like ginger. To make the massage oil, take fresh ginger root, remove the skin, and pound it in a mortar and pestle. Heat 1/4 cup coconut oil with the pounded ginger to infuse and let cool. Once warm add 6 to 7 drops of peppermint essential oil. To use gently massage the affected area with this oil.
2. Peppermint Tea For IBS, Headache & Cold: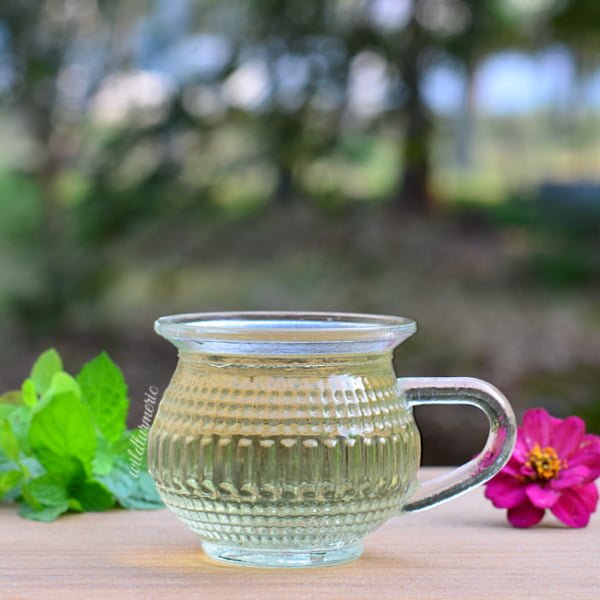 This tea is wonderful when taken when one is suffering from irritable bowel syndrome. It can be had when suffering from a cold or headache too. To make the peppermint tea, boil water and pour over fresh or dried leaves, let steep and strain. Add honey to taste.
3. Peppermint Oil For Hair Growth: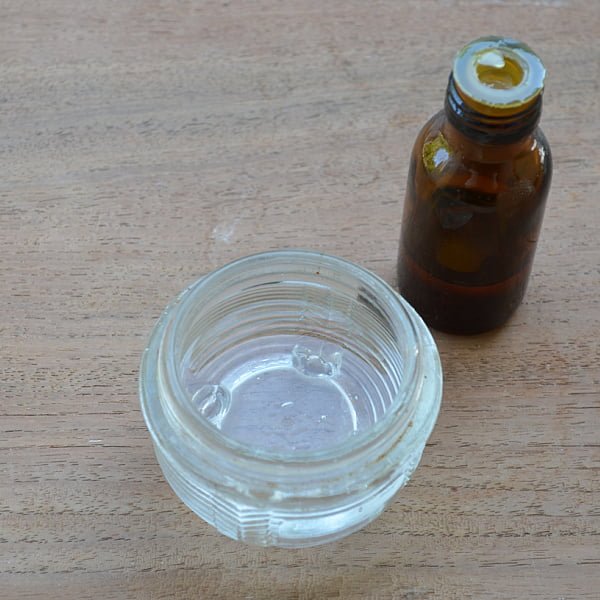 Peppermint oil promotes hair growth and it has been proven through scientific research. You can read the study here. Though the study was done on mice, what is very significant is peppermint oil promoted hair growth more than minoxidil which is only one of the FDA-approved topical medicines for promoting hair growth! To use peppermint oil for promoting hair growth, you can massage the scalp with unrefined coconut oil mixed with peppermint oil or mix in peppermint oil along with shampoo before having hair wash.
4. Peppermint Oil Mouthwash: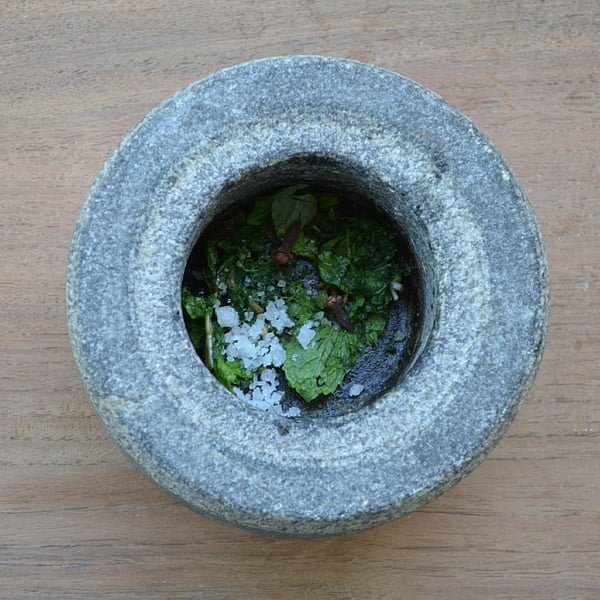 I would suggest you try this mouthwash at home especially if you are suffering from mouth odor or bleeding gums. You can also make and store it in the refrigerator and use it daily. To make the mouthwash, pound a handful of fresh peppermint, sea salt, and 3 cloves coarsely in a mortar and pestle. Boil water along with the pounded mixture, let it cool, and bottle it. Use it every night before going to bed, you won't be buying commercial mouthwashes again.
5. Peppermint As an Insect Repellent: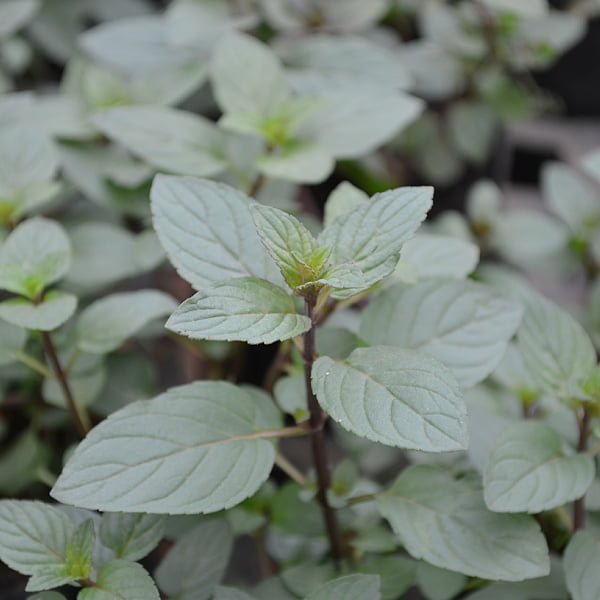 You can mix peppermint essential oil in water and use it as an insecticide, it will also repel mosquitoes. You can also take the dry peppermint leaves in a muslin cloth bag along with a few drops of peppermint oil and place it in cupboards and shelves to prevent insects.