Rice water is one of the best ingredients to use for skincare and especially if we use it regularly, we will get amazing skin care benefits. I love to use rice water in face packs and face scrubs and I also love to use it to wash my face, regular use keeps my skin blemish free and smooth.
What Is Rice Water?
The water in which rice was boiled is called rice water. In the olden days, when the concept of the rice cooker was not known, rice was boiled in clay pots with large amounts of water and once the rice got cooked, the water was drained. Since rice was consumed on a daily basis, rice water was always there at home and it was extensively used for both skin and
hair care.
Types Of Rice Water:
There are two types of rice water. The first is the water in which the rice was used to soak before cooking. It is also called rice water and it will be slightly cloudy as rice releases a little bit of its starch in it.
The second is boiled rice water got when we drain the water after the rice is cooked. I prefer boiled rice water as it is creamy and thicker.
Fermented Rice Water:
If the rice water is left to ferment it is called fermented rice water. Fermented rice water can be made with either boiled or unboiled rice water. To make fermented rice water, just leave the prepared rice water in a closed vessel overnight.
But fermented rice water will have a slight smell when compared to fresh rice water. The more it ferments the more it will smell but it does not affect the effectiveness of rice water.
Rice Water Nutrients:
The important bioactive compounds found in rice bran are called ferulic acid, gamma-oryzanol, allantoin, and phytic acid. They are wonderful antioxidants and have been used in many skin creams to prevent skin ageing and repair damaged skin. They also have amazing anti-inflammatory properties.
Rice Water Face Wash Skin Benefits:
1. Lightens Dark Spots:
If you are looking for natural ways to lighten dark spots then rice water will greatly help. To lighten dark spots, mix rice water with gram flour and use it as a face pack as mentioned below. If you use it regularly you will see very fast results.
2. Treats Acne:
Since rice water has anti-inflammatory properties, it helps reduce inflammation greatly. If you are suffering from acne, use rice water and neem face wash powder regularly for a few days. Along with reducing inflammation, it will also prevent breakouts in the future too.
3. Soothes Sunburn:
Rice water is very very soothing on the skin and is especially great for sunburned skin. You can just apply plain rice water on the face and then wash it off. You can also dab it using soft cotton and leave it on overnight too.
4. Lightens Scars:
Since rice water has skin-lightening properties, it lightens all scars well. Though it takes regular daily use to see results, you will see results if you use it daily. You can use both regular and fermented rice water.
5. Prevents Skin Dryness:
Many commercial face-washes dry out our skin as they are loaded with chemicals and preservatives but rice water is hydrating and is great to use for dry skin. If your skin is very dry, you can also add conditioning ingredients like yogurt or milk to rice water and use.
6. Cleans The Skin Well:
Try using rice water as a face wash once and you will be surprised how effectively it cleans the skin. It removes grime, dirt, and excessive oiliness well especially, if used along with ingredients like gram flour or green gram flour.
7. Evens Out The Skin Tone:
Since it helps heal scars and reduce breakouts, it greatly helps even out the skin tone very effectively. I would suggest using the turmeric, gram flour, and rice water pack given below as it evens out the skin tone well.
8. Prevents Blackheads:
If we use rice water regularly, it will help remove excessive oiliness which is the leading cause of blackheads thus greatly preventing blackheads. Regular use also will give a smooth even skin tone.
9. Repairs Damaged Skin:
Rice water is very very healing and helps heal even the most damaged skin very quickly. I would suggest using the rice water toner mentioned below, it is so easy to use and gives amazing results.
10. Makes The Skin Glow:
Rice water evens out the skin tone, reduces blemishes and makes our skin glow. I have given different rice water skin care recipes I have tried over the years below, choose the one you like and use regularly.
3 Top Ways To Make Rice Water At Home:
1. Rice Water Using No Cook Method: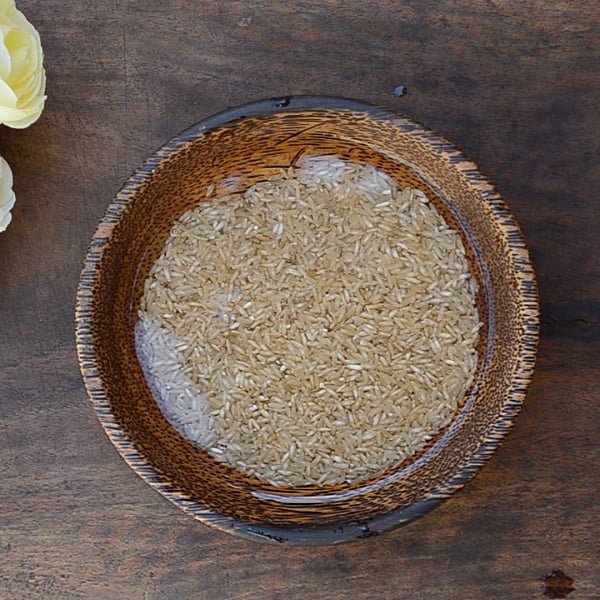 Soak 1/4 cup of hand pounded rice in a cup of water for 30 minutes and then strain out the liquid. Your simple rice water is ready.

2. Boiled Rice Water:
To make your own rice water using boiling method, boil organic hand pounded rice (or any variety of rice that you have) after soaking it in water for an hour in plenty of water till it gets cooked and then strain the water.
3. Fermented Rice Water:
To make fermented rice water, let the rice water ferment by leaving it at room temperature for a day. If you live in a cold place, you can let it ferment for a little longer. Once fermented, you can store it in a glass bottle in the fridge and use it for a week.
5 Top Ways To Use Rice Water For Skin:
1. Neem & Rice Water Face Wash:
Mix besan also called gram flour and neem powder in equal quantities in a cup, mix well, and store in an airtight box. To use, take a little bit of this powder and mix it with rice water and use it as a face wash daily. This face wash treats acne and fades scars and blemishes well.

2. Foaming Rice Water Face Wash: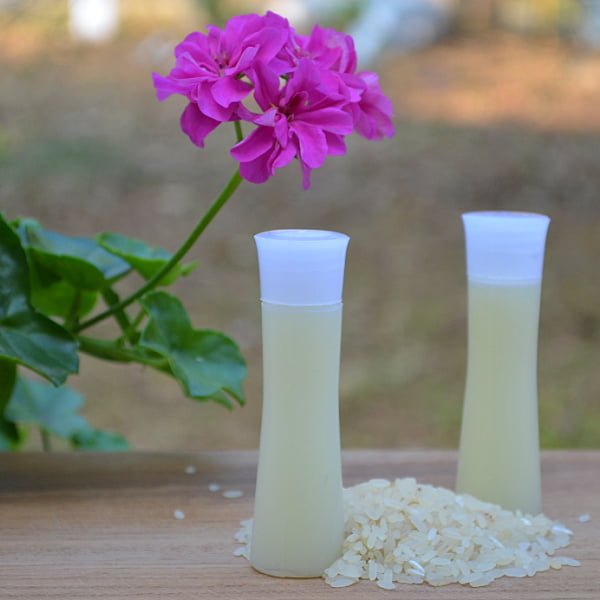 This rice water face wash is very effective for treating and preventing acne, blackheads & pimples as it has wonderful anti-bacterial and anti-inflammatory properties. It is very soothing on the skin. It does not dry out the skin nor does it make it greasy so it can be used by all types of skin. You can find the recipe for it here.
3. Rice Water Face Mask: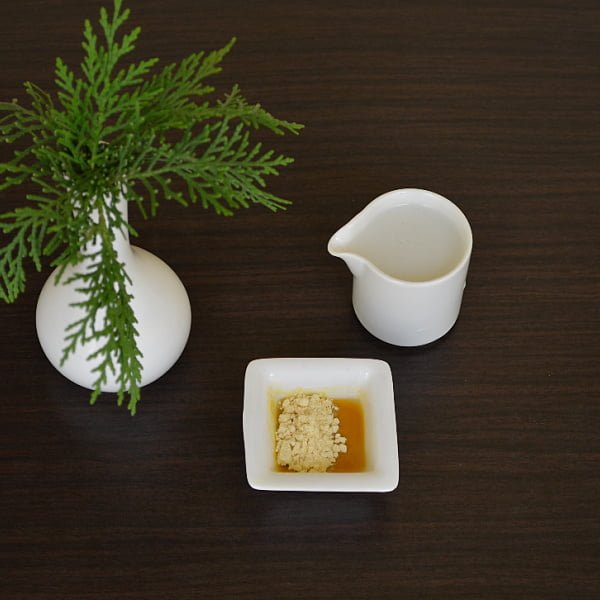 This face mask is very very effective for acne-prone skin. To make the mask, take 1/4 tsp of turmeric powder and 2 tsp of besan in a bowl. Add enough rice water to form a spreadable paste and use it as a face mask. You can use this face mask weekly twice. To use, take a little bit of the mixture, apply it all over the face and neck, and wait for it to dry, and once dry, wash it off. This face mask will leave your skin glowing.
4. Rice Water Toner: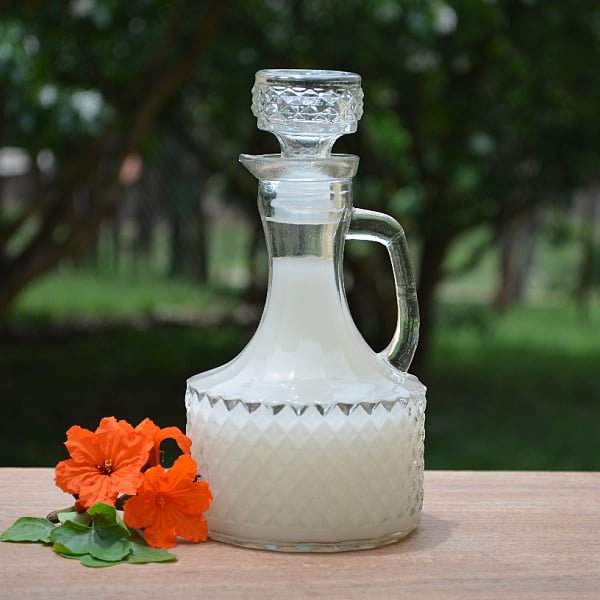 This is such an easy but very effective toner that can be easily made at home with practically no cost at all. All you need to do to make the toner is next time you are making rice for lunch, wash the rice once and soak it in very little water before cooking. Strain the white milky water before cooking and use it as toner…
5. Rice Water & Rice Flour Face Scrub: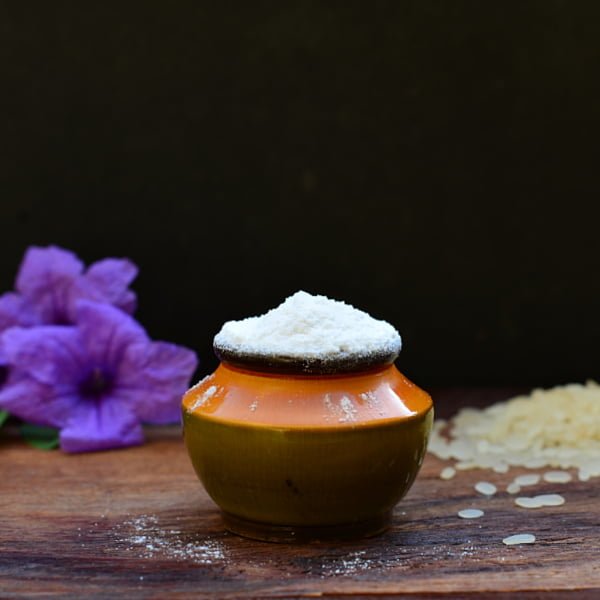 Rice water when mixed with rice flour and a pinch of kasturi turmeric powder is excellent as a face scrub. It helps treat acne and all skin problems very effectively. It makes the skin smooth and glowing. Since we use kasturi turmeric powder, it does not stain the skin yellow like normal turmeric powder too.