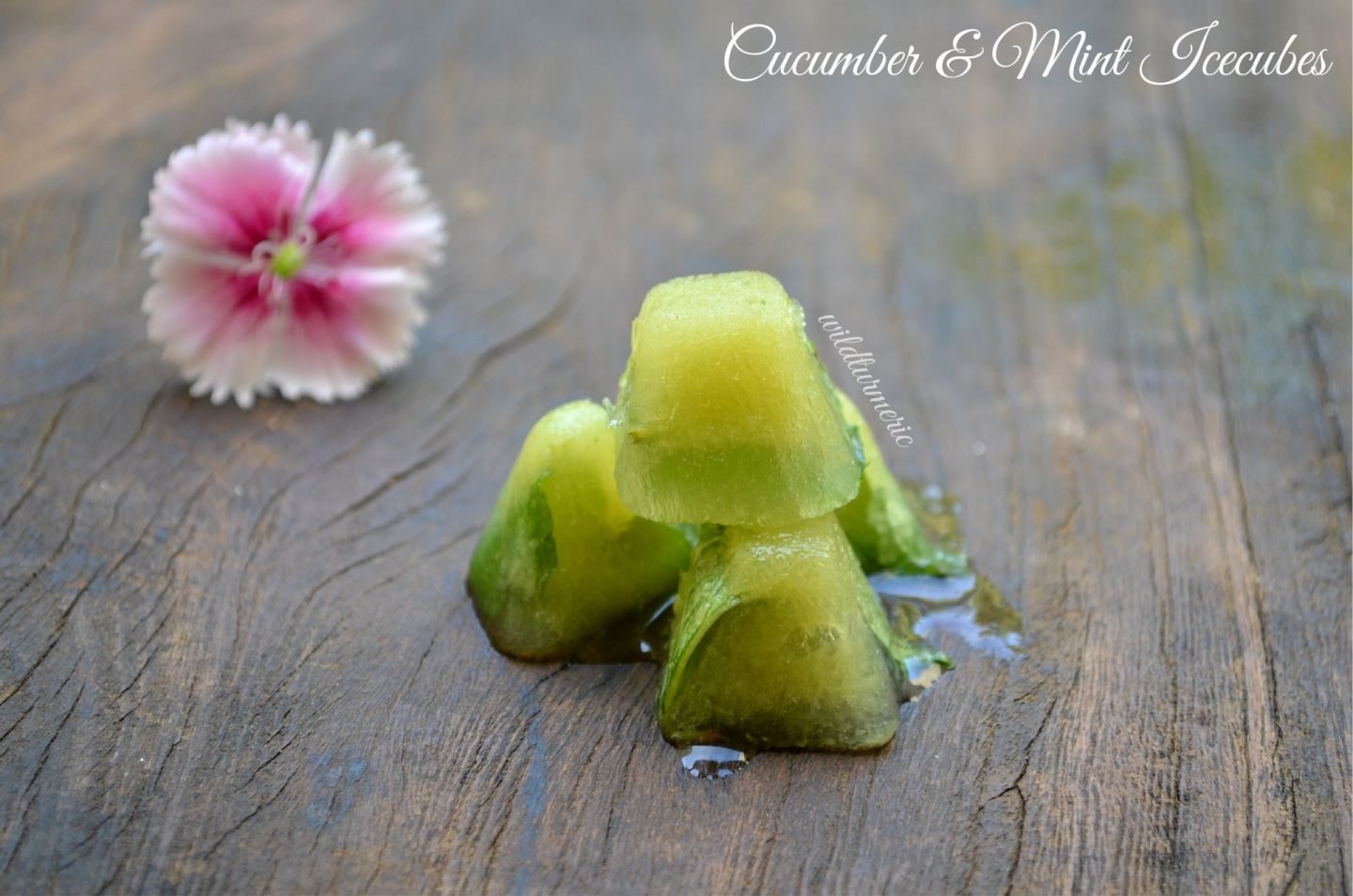 Ice cubes have amazing beauty benefits and can be our skin's best friend if we know to use it correctly. We can use ice cubes for reducing pimples and inflammation, soothe sunburn, reduce eye puffiness, improve blood circulation thereby making our face glow. Depending on the ingredients added in the ice cubes, it can reduce fine line and wrinkles too.
Ice cubes need not be made only with water, it can be made with many nourishing ingredients like milk, green tea, lemon, fruit juices and even herbs like mint and thyme. When we add nourishing ingredients to ice cubes, along with tightening our skin and improving blood circulation, it helps fade scars and dark spots, treats acne and reduces inflammation really well.
Benefits and Different Ways To Use Ice Cubes For Skin Care:
1. Green Tea Ice cubes For Reducing Acne & Inflammation:
Ice cubes are great for reducing the size of the pimple, numbing the pain and it also reduces the inflammation greatly. To use ice cubes for acne, take an ice cube that has green tea in it, wrap it over a thin muslin cloth and gently place over the pimples for few seconds, remove for a few seconds and place again. Green tea ice cubes are best for using on acne prone skin but do it gently. To make green tea ice cubes, make green tea, pour into ice cube trays and freeze.
2. Mint Ice Cubes For Glowing Skin:
When we massage our face with ice cubes, it improves the blood circulation and immediately brightens up dull skin. Especially before going to a party or a wedding, a simple tip that will brighten the skin complexion is massaging for a few seconds with mint ice cubes. To make mint ice cubes, place a mint leaf in each hole in the ice cube tray. Pour water on top till the leaves are immersed and then freeze.
3. Cucumber Ice Cubes For Removing Eye Puffiness:
Our eyes get puffy and red due to lack of sleep and spending too much of time in front of the television or computer. One simple home remedy is to massage the area around the eyes with cucumber ice cubes after wrapping them in a thin muslin cloth. To make cucumber ice cubes, take an organic cucumber, grind finely in a blender, strain, pour into an ice cube tray and freeze.
4. Aloe Vera Ice Cubes For Sunburn:
One main problem we face during hot summers is sunburn and there is nothing like aloe vera gel to treat sunburn. For making aloe vera ice cubes, collect fresh aloe vera leaf, remove the thorns on both sides of the leaf and wash to get rid of the slimy green juice. Now remove the inner gel, cut into small pieces and freeze them. To use, wrap in a thin muslin cloth and massage gently all over the face.
5. Milk Ice Cubes To Prevent Wrinkles:
Ice cubes can be used as a simple home remedy for preventing wrinkles. For treating wrinkles, take a milk ice cube and massage gently all over the face. To make milk ice cubes, pour organic milk in ice cube trays and freeze overnight. To use, take an ice cube and massage your face with it for few seconds and then wash your face.
6. Rose Water Ice Cubes For Heat Rashes:
During hot summer months massaging our face with rose water will help cool our skin and will help get rid of heat rashes too. To make rose water ice cubes, take homemade rose water, pour into individual freezer trays and freeze. To use, wrap in a thin muslin cloth, and gently massage over the heat rashes. Rose water ice cubes are very soothing and will help treat heat rashes too.
7. Ice Cubes As a Makeup Primer:
Almost all of us would have heard of this remedy which is to rub a piece of ice cube before applying make up to make it last longer. This remedy works really well, use plain ice cubes for it. Rub gently on the face for a few seconds after wrapping in a thin cloth for a few seconds. Dab excess moisture with a cloth and then apply makeup.
8. Lemon Ice Cubes To Close Open Pores:
Many suffer from open pores and one simple home remedy for open pores is to use ice cubes as it helps shrink large pores very effectively. For closing open pores use lemon ice cubes. To make lemon ice cubes, cut a fresh organic lemon into thin rounds. Now place a round in each hole in the ice cube tray, pour water on top and freeze. Rub face with this ice cube wrapped in a thin cloth for few seconds.
9. Ice Cubes To Reduce Pain:
If you are threading your eye brows for the first time, it is best to rub ice cubes for few seconds before shaping as it helps numb the pain to a great extent. Just before shaping your eyebrows, wrap a plain ice cube in a thin cloth and massage your eyebrows for a few seconds and then after shaping also massage for a few seconds.
10. Green Tea & Cucumber Ice Cubes To Reduce Dark Circles:
If you are suffering from dark circles and under eye bags, massaging with green tea and cucumber ice cubes will greatly help. I have given the recipe for it below. Cucumber juice and green tea in the recipe greatly lightens dark circles around the eyes and reduces eye bags very effectively.
Side Effects Of Using Ice Cubes For Face:
One main side effect when using ice cubes directly on the skin is it might cause delicate skin capillaries to break but if we wrap the ice cubes in a thin cloth, we can completely avoid it. I would also suggest not using ice cubes immediately on the face after being out in the sun for a long time as it might cause headache for some people. Also don't massage ice cubes for long periods of time, give small breaks between each application.
How To Make Ice Cubes For Skin Care:
METHOD:
1. To make ice cubes, first we have to make green tea. Make green tea by steeping 2 tsp of green tea in 1/4 cup of water and strain. Take 1/4 cup cucumber pieces, cooled green tea and 1/2 a lemon.
2. Now take the cucumber pieces in a mixer.
3. Squeeze in the juice of a half a lemon.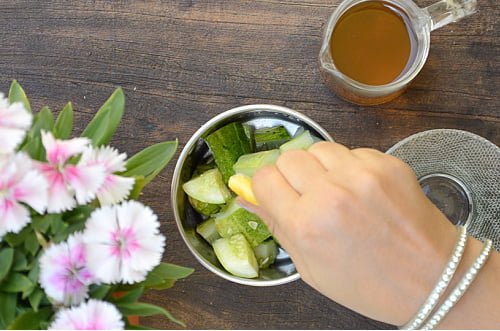 3. Add in the green tea and blend to smooth juice and strain.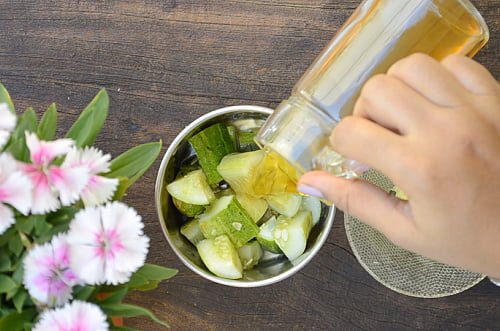 4. To make the ice cubes, place 1 or 2 mint leaves in each ice cube tray
5. Pour over green tea and cucumber juice till the mint leaves are fully immersed.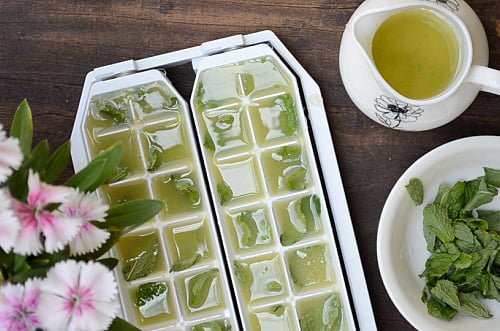 6. Freeze overnight, the next day remove the ice cubes and store in a zip lock bag.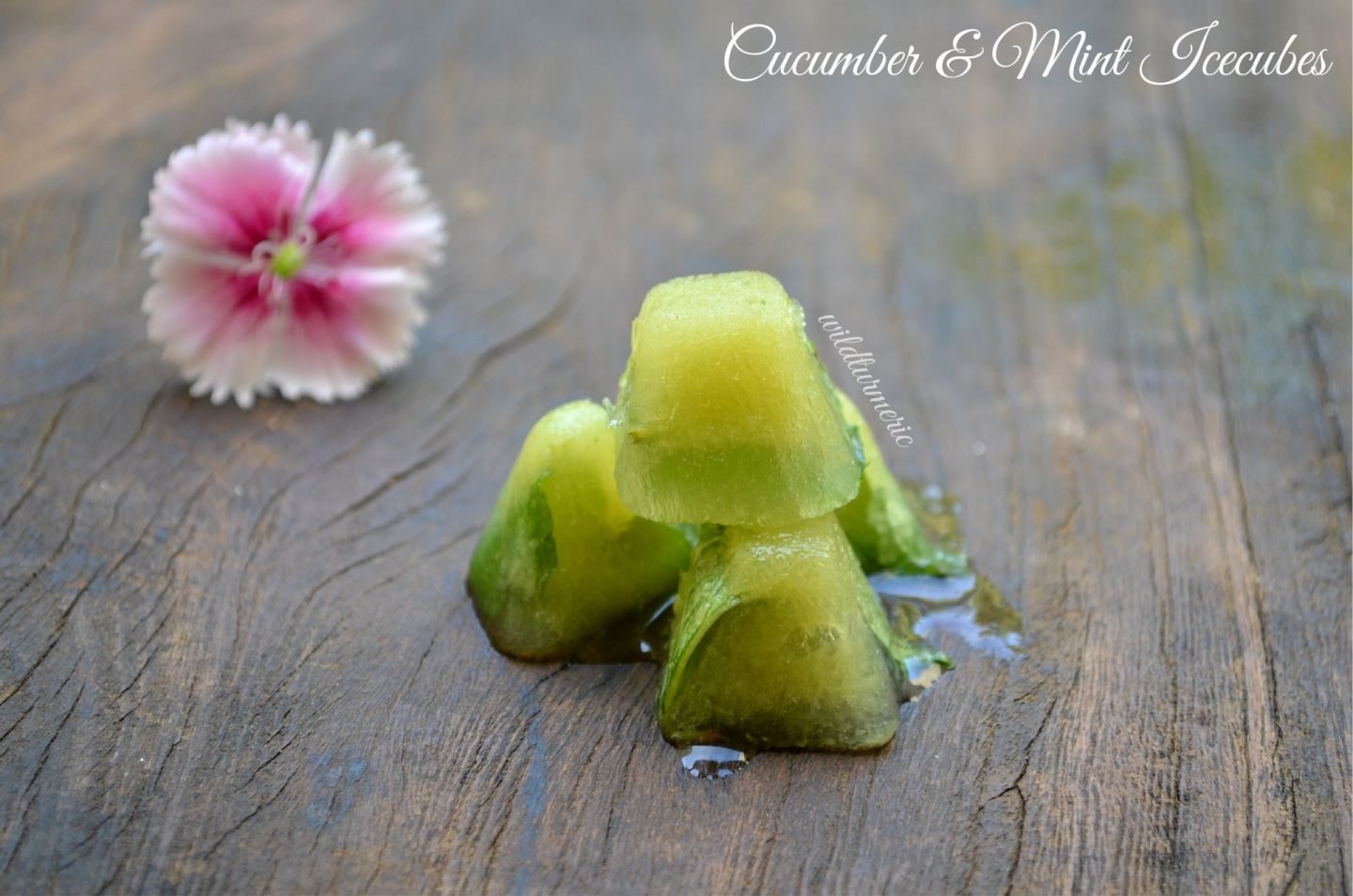 NOTES:
Use organic cucumber and green tea for best results.
This ice cubes stores well in the freezer for 3 months.
You can use any herb of your choice too.