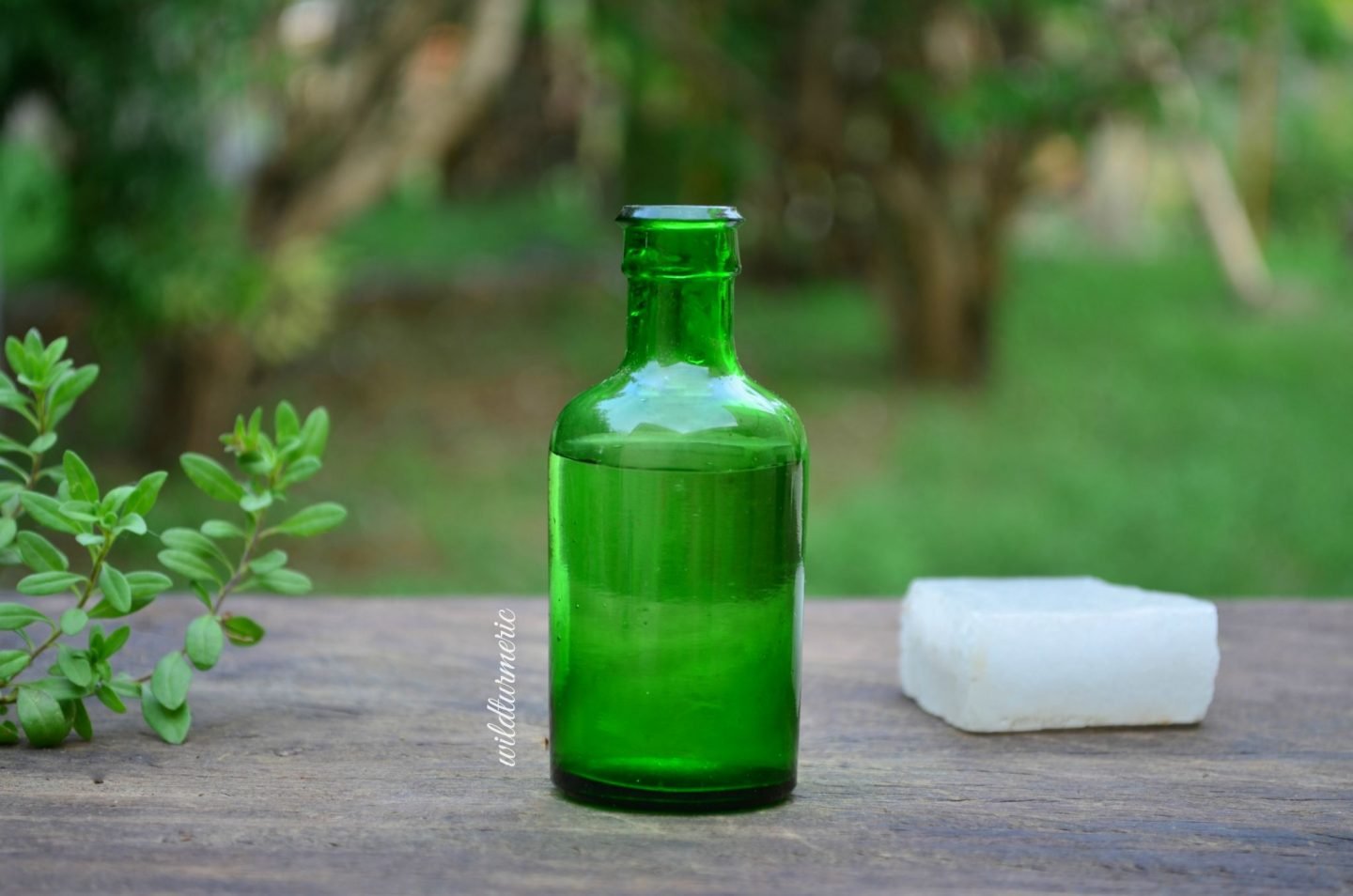 Alum powder also called Fitkari or Phitkari has amazing skin lightening properties and it helps fade acne scars and dark spots well. Alum powder also has anti bacterial properties making it very effective for not only skin lightening but also for treating many skin problems.
What Type Of Alum To Use For Skin Lightening?
There are many types of alum and the type of alum I am referring to is called potash alum. The chemical formula for potassium alum is KAl (SO4)2.H2O. It is the hydrated form of potassium aluminum sulfate and it's nomenclature is potassium aluminum sulfate dodecahydrate. You can read about alum in detail
here.
Alum Common Names:
Potash alum powder is commonly called Alum | Picking Alum in English, Fitkari in Hindi, Phitkari in Urdu, Padikaram in Tamil, Patika in Telugu, Phatakadi in Gujarati, Phatikara | Patika in Kannada, Sphatikari in Sanskrit, Patki in Sindhi, Phatakiri in Bengali, Phatakadi in Malayalam, Tawas in Philippines and Turti in Marathi.
How To Use Alum For Skin Lightening?
One of the best ways to use alum powder for skin lightening is in the form of face pack. When I say skin lightening, I mean to lighten dark spots and scars and make your skin look even toned and smooth.
Skin lightening does not mean to change the color of the skin we are born with which is impossible and unnecessary as every skin tone looks beautiful as far as it is even toned and smooth.
When we apply alum face packs regularly, it does few amazing things for our skin: It treats skin problems like acne as it has anti bacterial properties.
It also lightens acne scars, dark spots and prevents blackheads too. It also heals minor cuts and scrapes along with tightening our skin. But we have to remember few things when we use alum powder for skin lightening.
Side Effects Of Using Alum On Skin:
Alum powder can be drying on the skin so always apply a moisturizer after using alum face packs. Alum is also a mild abrasive so when removing the face pack always wash it off gently using plain water than rubbing it off. This is especially important if you have sensitive skin. I have given three alum face packs I tried and liked very much, choose the one you like and use it regularly weekly twice or thrice to see good results.
3 Top Ways To Use Alum Powder For Skin Lightening:
1. Alum And Rose Water Face Pack For Dark Spots: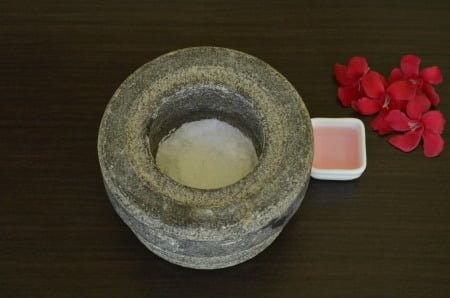 For the face pack, take alum powder in a bowl, add very little rose water to form a thick paste and apply as a face pack. For this face pack, try to use only pure homemade rose water for best results.
2. Alum and Glycerin Toner:
To make the alum toner, first boil 1/2 cup water with 1/4 tsp of alum powder. Once the alum powder has dissolved, add a handful of fresh holy basil leaves and switch off. Let it steep in the water till the water cools down. Once it cools down, strain the water and discard the basil leaves. To the strained water, add a few drops of glycerin and your homemade toner is ready. This toner when used regularly lightens dark spots well.
3. Alum and Multani Mitti Face Pack For Acne Scars:
For this face pack, take 1 tbsp of multani mitti also called as fuller's earth in a bowl, add in 1/4 tsp of alum powder. Finally add enough milk if you have dry skin or rose water if you have oily skin and mix to form a smooth paste without any lumps and apply as a face pack.