Like everyone else, I love to apply mehndi on my hands whenever I get the chance. Mehndi looks beautiful the first few days and starts fading after few days. Some people don't mind the faded look but some like my cousin would want to get rid of it quickly. I want to share a few of the things that I have tried over the years to fade mehndi from the hands fast.
What Is Mehandi?
Mehandi is nothing but henna powder mixture. To make the paste, we mix henna powder with sugar, lemon juice, eucalyptus oil and black tea to form into a paste. We let the paste sit overnight covered and the next day we fill it into a cone and apply mehndi design on our hands.
We let it dry completely on the hands, while drying we apply sugar water to get deeper colour. Once dry, we scrape it off with a blunt knife and then apply coconut oil to get deeper red color.
3 Steps To Remove Mehandi From Hands Quickly:
Step 1. Wash Hands With Soap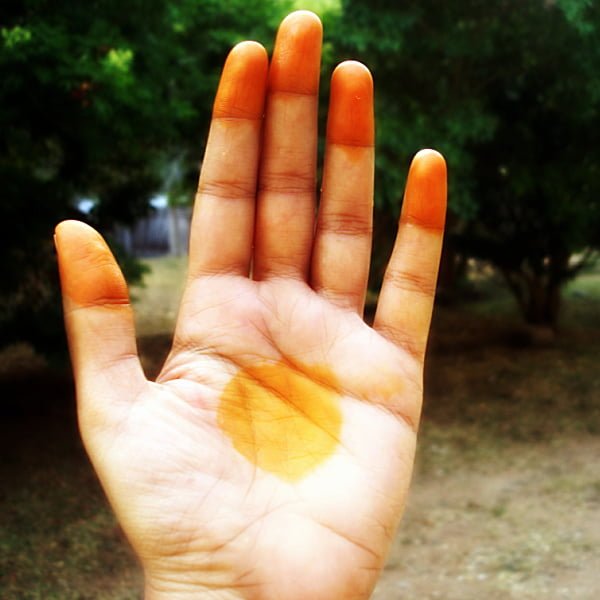 Take any antibacterial soap that you have at home and wash your hands thoroughly. I find that henna stain starts fading fast when we wash our hands often. Even when we remove henna paste from hands, we usually scrape it and apply coconut oil and not wash with soap as it fades off the henna color.
Step 2. Hand Soak: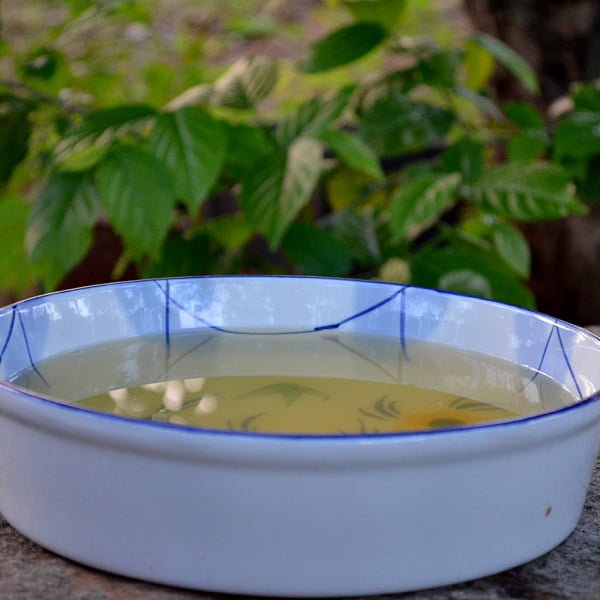 In a wide pot, take warm water and add in a tablespoon of salt. Add in a tablespoon of lemon juice and soak your hands in it for 10 to 15 minutes. The longer you soak, the faster the stain will come out. After soaking, pat your skin dry. If you have epsom salt at home you can use that instead of salt, it will be even more effective.
Step 3. Hand Scrub Recipes: Choose One & Use
a. Baking Soda and Lemon Scrub
For the scrub, take a tablespoon of baking soda in a bowl. Add in lemon juice to mix. Take this paste and apply it all over the hands, wait for it to dry for a few minutes and then wash it off. This is a very effective scrub but it is not for people with sensitive skin as both baking soda and lemon juice can irritate the skin. If you have very sensitive skin, follow the other recipes mentioned.
b. Potato Juice Scrub:
Take a raw potato, peel the outer skin and cut into small pieces. Now take the cut pieces in a mixer and grind to a paste without adding any water. Strain to get potato juice. To the potato juice, add in brown sugar and mix to form a paste. Use this as a hand scrub, scrubbing helps get rid of henna stain fast.
c. Tooth Paste Scrub:
My friend mentioned this trick, she said that it helped remove henna from her hands faster. For this, take any whitening toothpaste and apply it all over the hands and massage gently for a few minutes and then wash it off.
d. Salt Scrub
For the salt scrub, take a tablespoon of table salt in a bowl. Add in coconut oil and few drops of lemon juice and mix well. Now take the scrub and massage it in both hands and wash it off. Exfoliating scrubs, especially salt scrubs helps remove henna stain very fast.